Friday 17 April | Progress Theatre, Reading |7.30pm | £18.00 (£16.00 concessions) plus max 5% booking fee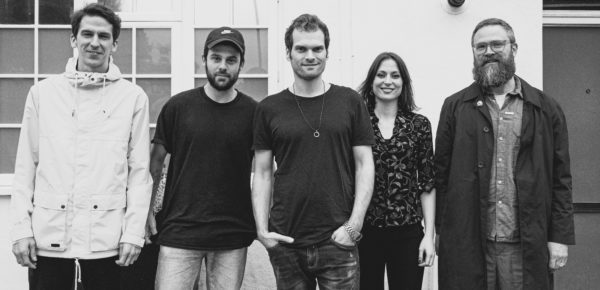 Andrew McCormack piano, Noemi Nuti vocals, Josh Arcoleos sax, Conor Chaplin electric bass, Joshua Blackmore drums
Internationally acclaimed pianist/composer Andrew McCormack has built a diverse and hugely successful career with appearances at major festivals and concert halls all over the globe. Well known for his enduring association with saxophone greats Jean Toussiant and  Jason Yarde and as a long-standing member of the Kyle Eastwood Band – he composed and orchestrated film scores for Kyle's famous father Clint, including 'Flags of Our Fathers', 'Letters from Iwo Jima' and 'The Changeling',  Andrew has recently added Graviton to his many personal projects.
Formed in 2017, Graviton stands as Andrew's most ambitious project to date. Described by Jamie Cullum as 'The highest level of musicianship you could possibly get together in one band," Graviton embraces a groove- based setting including vocals and a wider sound world which can be likened to a mix of Chick Corea's Return to Forever and Tigran Hamasyan's Shadow Theatre album.
Whatever the genre, throughout his body of work, Andrew McCormack consistently demonstrates a compelling setting for his musical ideas, a platform for virtuosic improvisation and a constant revivifying and adaptive embodiment of the jazz tradition.
All these qualities can be found in his most recent album, Graviton: The Calling. Released in 2019 this is a fully conceived work that follows the classic hero's journey
---