Next up at Jazz at Progress
Here's what we have in store over the coming months. More details coming soon. Sign up to receive regular updates on these and other local jazz events by joining our mailing list here
Fri 6 Oct – Partners in Time: Historic Trumpet/Sax Partnerships – Stuart Henderson trumpet, Karen Sharp saxes, Leon Greening piano, Raph Mizraki bass, Simon Price drums  Read more…

Fri 10 Nov – Chris Biscoe plays Mike Westbrook – Chris Biscoe saxes, Kate Williams piano, Mike Outram guitar, Dave Whitford bass, Eric Ford drums  Read more…
Fri 22 Dec – Moscow Drug Club – Katya Gorrie vocals, Jonny Bruce trumpet, Mirek Salmon accordion, Andy Bowen guitar, Andy Crowdy bass  Read more...
Fri 9 Feb – Jean Toussaint Quartet – Jean Toussaint tenor sax, Pete Billington piano, Paul Jefferies bass, Simon Price drums
Fri 22 Mar – Arbenz + Hart + Pursglove= "CONVERSATION" – Florian Arbenz drums, Jim Hart vibes, Percy Pursglove trumpet
Fri 10 May – Five-Way-Split – Quentin Collins trumpet, Vasilis Xenopoulos tenor sax, Rob Barron piano, Magyars Hofecker bass, Matt Home drums
Fri 21 Jun – The Gaz Hughes Trio: The Nuclear Bebopalypse Tour – Gaz Hughes drums, Andrzej Baranek piano, Gavin Barras double bass
---
In addition to promoting regular concerts at the Progress Theatre, Jazz in Reading offers a range of services to support live jazz across the Thames Valley:
Jazz Gig Calendar
When you're in the mood to listen to live jazz, check out lots of other gigs in the area in our Jazz Gig Calendar. The calendar listings are compiled and edited by our listings editors, Paul Johnson and Jim Wade. If you're a musician, promoter or venue owner, you can submit your gig to the calendar here
Promote Your Gig
We can help you promote your jazz gigs, at a realistic and very reasonable cost. We have a growing mailing list of 860+ jazz fans in the Reading and Thames Valley area, and active Facebook and Twitter feeds, taking our reach to well over 1,800 jazz lovers in the region. Musicians, bands, venues and promoters can contact us to find out more here
Articles
Read articles about jazz goings-on in the area: the personalities and the venues. Browse here
Book a party band
If you are looking for a jazz band for a party, wedding or other special occasion, let us know. We have extensive contacts in the jazz world and can help you find just the right band to suit your needs and budget. Contact us to find out more here
Volunteers
Would you like to join the rota of volunteers who fulfil the vital role of stewards at each Progress performance (not only the jazz gigs but also the Theatre's own productions) by helping to keep the audience safe, answering queries and selling programmes, coffee and tea?
As a bonus, some of the roles allow you enjoy the show free of charge!
To learn more contact our colleague at Progress Theatre, Stuart McCubbin, who will be pleased to hear from you: stuart@mccubbin.plus.com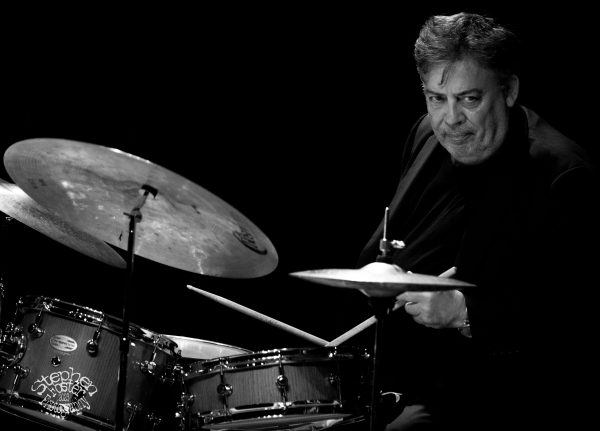 About Jazz in Reading
Jazz in Reading is a not-for-profit association of six enthusiasts who share a passion for jazz and seek to promote the best of live jazz across the Thames Valley on this website and to present regular concerts in the convivial surroundings of the Progress Theatre, Reading and beyond. Meet the Team
Jazz at Progress has played host to world class musicians such as Gilad Atzmon, Alan Barnes, Andy Sheppard, Tony Kofi, Clark Tracey, Dave Newton, Gwilym Simcock, Claire Martin and Art Themen, local hero Stuart Henderson, American guests Darius Brubeck, Ethan Iverson and Greg Abate, and the emerging talents of a new generation of musicians such as Xhosa Cole, BBC Young Jazz Musician of 2018, Jonny Mansfield, Tom Smith and the Ingham brothers Dom and Rory, not to mention the unique 'jazz entertainment' packages of Get the Blessing and the Moscow Drug Club,
We are proud to have presented 'Finding Home', an innovative collaboration between Georgia Mancio and Kate Williams embracing words, strings and jazz rhythm and Mark Lockheart's ambitious orchestral suite 'Days on Earth'.  Also, we have presented 'Jazz & Film' nights dedicated respectively to Tubby Hayes and the 80thAnniversary of Blue Note Records.
We hope that this broad spectrum of styles represents the very best in the contemporary UK scene with an appeal to all lovers of live jazz.  Read reviews of past gigs
Our friends at the Progress Theatre received the  well-deserved Queen's Award for Voluntary Service (the equivalent to an MBE) in 2020. The theatre, tucked away in The Mount off Christchurch Road, Reading has a special atmosphere, beloved of audiences and musicians alike. 'Audiences listen here,' commented one musician who regularly plays at London's top jazz spots, while multi-instrumentalist Ben Holder said, 'It's a great venue. We had a blast. Brill audience!' The Progress also has a well-stocked bar!
---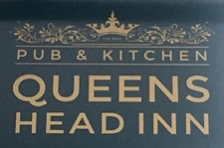 Preferred dining: we have a special arrangement with The Queens Head (a short stroll from the theatre at 54 Christchurch Road), offering  great home cooked fresh food with classic English dishes and some tasty specials too! Just show your Jazz at Progress ticket for 10% discount off food and drink on the day of the show you are attending; tickets to be presented when ordering.
email: info.queensheadreading@gmail.com  
tel: 0118 931 0232
---