Nothing Found
Apologies, but no results were found. Perhaps searching will help find a related post.
Progress Theatre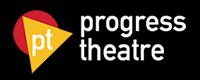 www.progresstheatre.co.uk | The Mount, Off Christchurch Road, Reading RG1 5HL
Bar at all gigs from 7:00pm. Drinks may be taken into the auditorium during performances.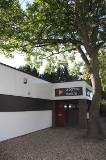 Progress Theatre is a self-governing, self-funding theatre group founded in 1947, maintained by volunteers. The Theatre itself is an intimate 95-seat venue. It is the oldest operating theatre in Reading and has a fully licensed bar. There is wheelchair access to the Theatre with a space for disabled patrons. In 2011 Sir Kenneth Branagh became the Patron to Progress Theatre.