Jazz at Progress
---
Since 2012, Jazz in Reading has been programming fantastic monthly jazz gigs - featuring leading British and international jazz stars - at Progress Theatre here in Reading under the Jazz at Progress brand.
We feature some of the finest soloists, singers and band leaders in the UK and beyond who are supported by a bevy of talented musicians. Expect some great evenings of live modern jazz, right here on your doorstep.
Scroll down for further details of these irresistible gigs.
Check out our new Gallery page for images from some of the great gigs we've put on at Progress.
---
Fri 27 Apr | Progress Theatre, Reading | 7:30pm | £20.00 (£18.00 concessions) plus maximum 5% booking fee Martin Speake alto saxophone, Ethan Iverson piano, Fred Thomas double bass, James Maddren drums Ethan Iverson, pianist with the game-changing US jazz outfit 'The Bad Plus', joins Martin Speake and his trio for this incredible evening of […]
---
Fri 25 May | Progress Theatre, Reading | 7:30pm | £16.00 (£14.00 concessions) plus maximum 5% booking fee Rebecca Poole vocals, Brandon Allen tenor sax, Hugh Turner guitars, Raph Mizraki bass, Steve Wyndham drums Following the release of her long-awaited debut album 'Diamond in the Dust', 2016 saw Rebecca Poole support Jools Holland and his Rhythm & […]
---
  Leon Greening piano | Christian Brewer soprano & alto saxes |  Dave Chamberlain double bass | Steve Brown drums An object, gleaming with splendour and so new that remnants of its protective sheathing remained attached to the lid, stood to the left of the Progress Theatre stage;  an upright piano. A mere glimpse at its resplendent beauty […]
---
Progress Theatre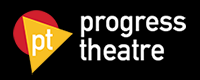 www.progresstheatre.co.uk | The Mount, Off Christchurch Road, Reading RG1 5HL
Bar at all gigs from 7:00pm. Drinks may be taken into the auditorium during performances.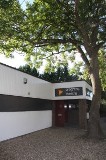 Progress Theatre is a self-governing, self-funding theatre group founded in 1947, maintained by volunteers. The Theatre itself is an intimate 95-seat venue. It is the oldest operating theatre in Reading and has a fully licensed bar. There is wheelchair access to the Theatre with a space for disabled patrons. In 2011 Sir Kenneth Branagh became the Patron to Progress Theatre.