Jazz Gig Calendar
---
This is a live jazz gig listings service from Jazz in Reading. We feature mostly modern jazz gigs happening within 20 miles or so of Reading.
The listings used to be published monthly, under the name 'Jazz Round About Reading', but all gigs now appear in the calendar, the link for which is below left. Check it out whenever you feel the urge to hear live jazz. Don't forget to refresh your browser each time you visit, to be sure of catching all latest changes or additions. Please check with venues before setting off - all details may be subject to change.
Musicians, promoters and venues should send their gig information to us via the Submit Your Gig form. Please note that the details you submit will be checked and edited before being approved for publication. We reserve the right to make amendments before publication if we consider the content inappropriate or inaccurate.
If you have any queries, please email info@jazzinreading.com
---
Hot Biscuits Jazz Show | www.fc-radio.co.uk
Thurs 6 May | Hot Biscuits Jazz Show | www.fc-radio.co.uk | 9pm | A rich variety of sounds this week including a review of CHBO Drums, 0419NY forwarded by Brant Tilds Trumpets, an open and improvisatory approach that is less prescriptive and conventional in its approach than mainstream jazz. Also included is Jazz from Wales with three pieces from James Kilby Chadwick, jazz guitarist & Educator, in solo, duo and trio format. Mark Toomey shares a tribute to Charlie Parker and Mark Lawrence Quartet plus Anthony Jeffrey Roberts with a sample of live jazz in Bristol. | Archives
---
Hot Biscuits Jazz Show | www.fc-radio.co.uk
Sat 8 May | Hot Biscuits Jazz Show | www.fc-radio.co.uk | 11pm | A rich variety of sounds this week including a review of CHBO Drums, 0419NY forwarded by Brant Tilds Trumpets, an open and improvisatory approach that is less prescriptive and conventional in its approach than mainstream jazz. Also included is Jazz from Wales with three pieces from James Kilby Chadwick, jazz guitarist & Educator, in solo, duo and trio format. Mark Toomey shares a tribute to Charlie Parker and Mark Lawrence Quartet plus Anthony Jeffrey Roberts with a sample of live jazz in Bristol. | Archives
---
Oxley – Meier Guitar Project | Livestream from Rhythms at the Yurt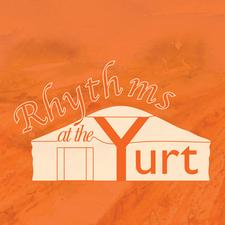 Fri 21 May | Oxley – Meier Guitar Project | Pete Oxley – guitar, Nicolas Meier – guitar | Livestream from Rhythms at the Yurt | 8.00pm | Donate here | View here
---
Jazz Singers' Night in Reading | The Butler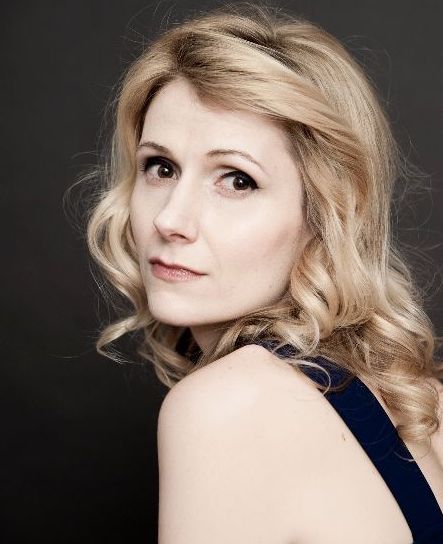 Thurs 27 May | Jazz Singers' Night in Reading | Fleur Stevenson vocals/host, Simon Feast piano, Nick Hill double bass, Paul Glover drums | The Butler, 85-91 Chatham St, Reading RG1 7DS | 8pm | Free admission
---
Stuart Henderson's Jazz Trumpet Legends | Wallingford
Sat 12 Jun | Music from the greatest jazz trumpet players | Stuart Henderson, trumpet & vocals, Hugh Turner guitar, Raph Mizraki double bass, Fleur Stevenson vocals | Crowmarsh Village Hall, Benson Lane, Crowmarsh Gifford, OX10 8ED | Following Government COVID  guidelines. Bring your own snacks and drinks | Doors 6.45pm, show 7.30pm | Tickets £15 here
---
The Supertonics Big Band, plus vocalist | Bracknell


Wed 30 Jun |The Supertonics Big Band, plus vocalist | The Wilde Theatre, South Hill Park
Arts Centre, Bracknell RG12 7PA | 7.45pm | popular 17-piece Swing Band | Tickets £12 from SHP or davidbennett470@gmail.com or 07739-314261 or www.thesupertonics.co.uk
---
Stuart Henderson Quintet | The Flowing Spring, Playhatch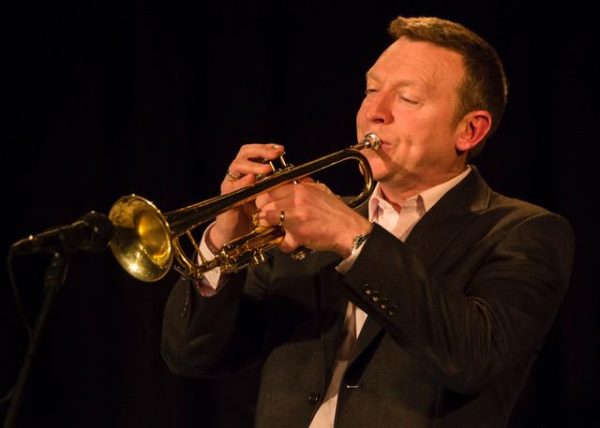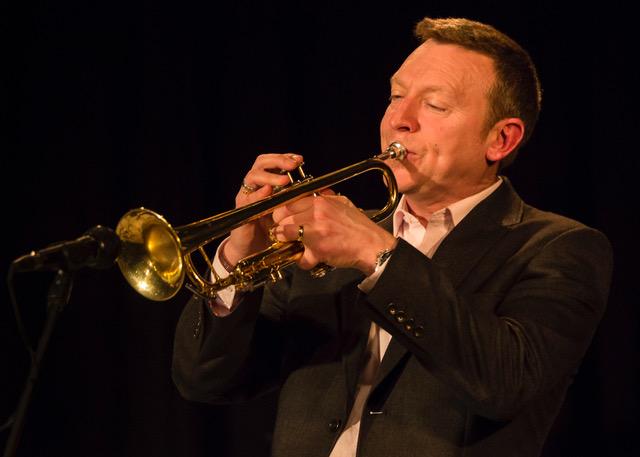 Fri 23 Jul | Stuart Henderson Quintet | Stuart Henderson trumpet, Ollie Weston tenor sax, Tom Berge piano & organ, Raph Mizraki bass & percussion, Simon Price drums | The Flowing Spring, Henley Road, Playhatch, RG4 9RB | Gates open 6pm, band plays 9pm | £12 – tickets here | The performance will be outdoors – see Step 4 covid rules here
---
The Dee Gees (Denny Ilett/ Maff Potts/ Paul Jefferies) | Wallingford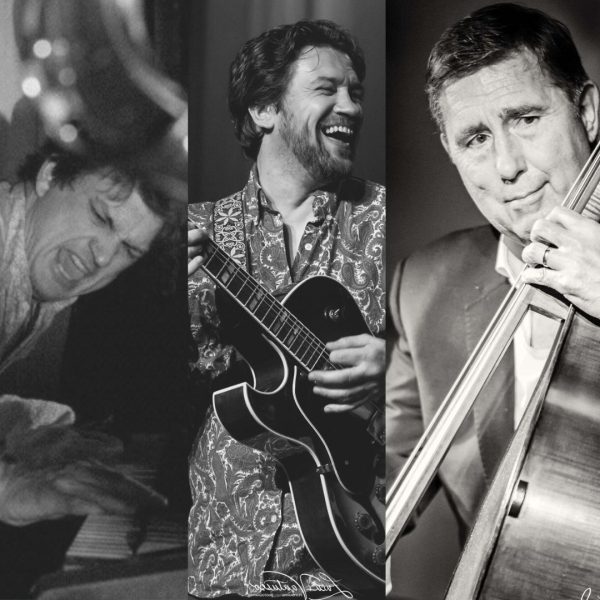 Sat 11 Sep | Bluesy swing meets the birth of bop | Denny Illet guitar, Maff Potts piano, Paul Jefferies double bass, Fleur Stevenson vocals | Crowmarsh Village Hall, Benson Lane, Crowmarsh Gifford, OX10 8ED | Following Government COVID guidelines | Doors 6.45pm, show 7.30pm | Tickets £15 here
---
Fleur Stevenson Christmas Jazz Special | Wallingford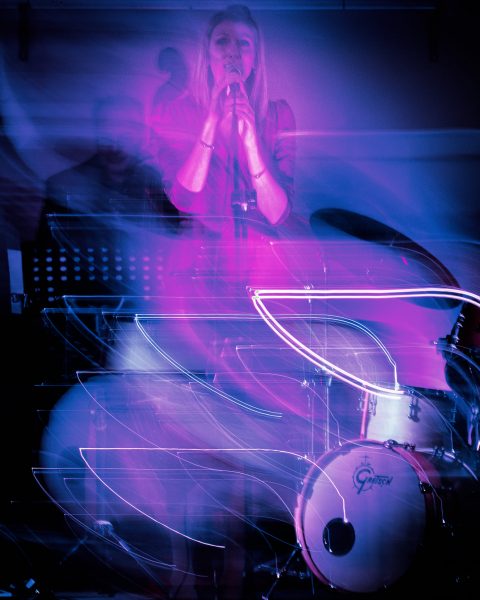 Sat 11 Dec | Swinging standards and festival favourites | Fleur Stevenson vocals, Pete Billington piano, Raph Mizraki double bass, Simon Price drums | Crowmarsh Village Hall, Benson Lane, Crowmarsh Gifford, OX10 8ED | Following Government COVID  guidelines | doors 6.45pm, show 7.30pm | Tickets £15 here
---
Live streamed events
A great source for information on live streamed events (and the occasional live gig) is the Days and Weeks Ahead feature in the London Jazz Newsletter
---