Jazz at Progress | Gary Willcox's Drummer/Composer Project |

Buy tickets
Friday 3 February 2023 | Progress Theatre, Reading | 7: 30pm | £18.00 (£16.00 concessions, £9 under 16) plus maximum 5% booking fee.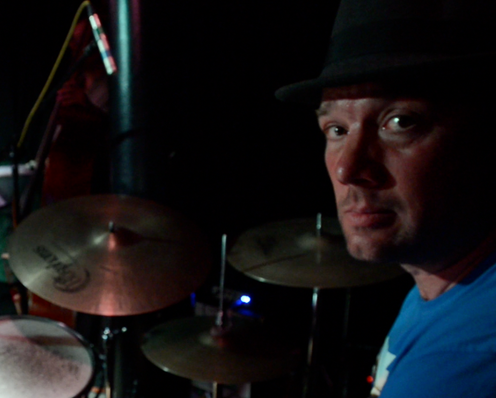 Chris Batchelor trumpet
Julien Siegel  saxes
Gareth Williams piano
Oli Hayhurst bass
Gary Willcox drums
Gary Willcox has created an exciting project to provide a glimpse of the contribution that drummers have made to jazz across the decades. Not only as instrumentalists, but also as composers. The sets include well known jazz tunes that epitomise the era of  "Be Bop and Beyond,"  written by drummers.
Tunes by Elvin Jones, Kenny Clarke, Paul Motian, Jack DeJohnette, Bill Stewart & others. Plus  covers  of a broad cross section of jazz music for people to hear and the musicians to play and everyone to enjoy. Be they compositions in the styles of BeBop, Modal, 90's NuBop or that specific sound found on ECM albums.
The band members are well known to UK Jazz audiences: Chris Batchelor on trumpet (Pigfoot, Big Air, Loose Tubes), Julian Siegel on saxes (Partisans and many more), Gareth Williams on piano (Claire Martin, Jim Mullen, Iain Ballamy) Oli Hayhurst on bass (Julian Siegel, Pharoah Sanders, Zoe Rahman) and Gary Willcox on drums (Loz Speyer's Inner Space, WayOutWest, Chris Biscoe's Mingus Profiles).
Despite the wide variety of music, this band creates a unified sound which brings continuity to the project. The musicians are given space, enjoying the flexibility of the musical compositions, to interpret things in their way, rather than there being a showcase of styles or a recreation of the past.
"……inspiring and 'in the moment' playing. Love it! ". – Jerry Bergonzi
---