Art Themen plus organ trio – "Dizzy Moods" | Fleet Jazz Club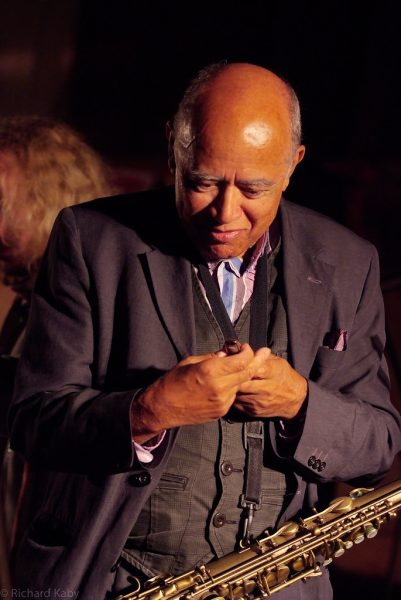 Tues 21 Feb | Art Themen plus organ trio – "Dizzy Moods" | Art Themen saxes, George Double drums, Pete Whittaker organ, Marianne Windham bass | The Harlington,  Fleet, GU51 4BY | 8pm, doors and bar from 7.15pm | £20 | More information and tickets here or from the Box Office on 01252 811009 or on the door, cash or card.
A fantastically exciting, playful and inventive saxophonist, Art Themen has been a beloved character of the British jazz scene for over 50 years, famously combining his role as a consultant orthopaedic surgeon with saxophone duties in the bands of Alexis Korner and Stan Tracey among many others. Described by The Observer as "One of the tiny handful of undeniably perfect jazz musicians", he remains as brilliant and inimitable as ever.
---