Jazz Gig Calendar
---
This is a live jazz gig listings service from Jazz in Reading. We feature mostly modern jazz gigs happening within 20 miles or so of Reading.
The listings used to be published monthly, under the name 'Jazz Round About Reading', but all gigs now appear in the calendar, the link for which is below left. Check it out whenever you feel the urge to hear live jazz. Don't forget to refresh your browser each time you visit, to be sure of catching all latest changes or additions. Please check with venues before setting off - all details may be subject to change.
Musicians, promoters and venues should send their gig information to us via the Submit Your Gig form. Please note that the details you submit will be checked and edited before being approved for publication. We reserve the right to make amendments before publication if we consider the content inappropriate or inaccurate.
If you have any queries, please email info@jazzinreading.com
---
Bracknell Jazz Young Musicians | Bracknell
Wed 23 May | Bracknell Jazz Young Musicians | Dan Newberry tenor sax, Simon Cook piano, Rudy Cook bass, Charlie Hutchinson drums | Bracknell | South Hill Park Arts Centre | £10 (£5 under 18s).
---
Berkshire Jazz Jam: Ken Thompson Trio | Global Cafe | Reading
Wed 23 May | Jam session with house band, open to singers and instrumentalists | Ken Thompson guitar, Phil Berry bass, Paul Glover drums | Reading | Global Café | 9:00pm | No charge
---
Fleur Stevenson hosts Jazz Singers Night | Global Cafe | Reading
Thur 24 May | Fleur Stevenson hosts Jazz Singers Night in Reading | Fleur Stevenson vocals, Maff Potts piano, Nick Hill bass, Paul Glover drums | Reading | Global Café | 9.00pm – jam from 9.30pm | No charge
---
Stuart Henderson's Remix Jazz Orchestra | Finchampstead
Fri 25 May | Stuart Henderson's Remix Jazz Orchestra | Stuart Henderson trumpet, line up see web site | Finchampstead | Memorial Hall, RG40 4JU | http://www.remixjazzorchestra.co.uk/ | 8.30pm | Price TBC
---
Jazz at Progress | Rebecca Poole Quintet |

Buy tickets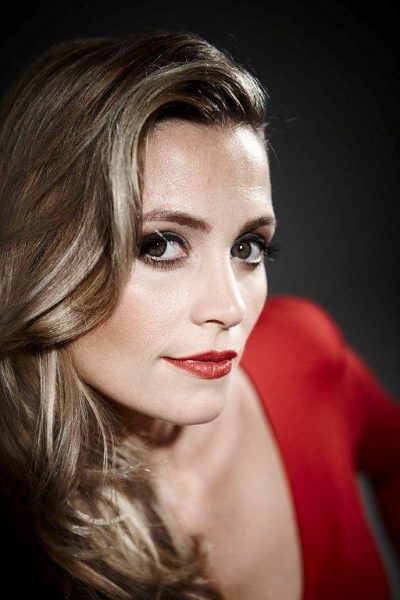 Fri 25 May | Rebecca Poole vocals, Brandon Allen tenor sax, Hugh Turner guitars, Raph Mizraki bass, Steve Wyndham drums. Progress Theatre, Reading | 7:30pm | £16.00 (£14.00 concessions) plus maximum 5% booking fee. Read more…
---
Hungerford Jazz Forum Jam Session | Hungerford
Fri 25 May | Hungerford Jazz Forum Jam Session | Hungerford | Royal British Legion | 8.00pm | £2.00
---
Dinner Jazz at The Angel – Judy Vaughan Quintet | Woolhampton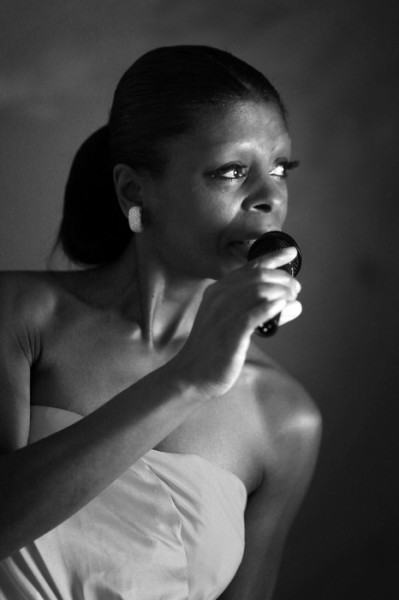 Sat 26 May | Dinner Jazz at The Angel – Judy Vaughan Quintet | Judy Vaughan vocals, Clive Downs saxes/flute, Martin Dix guitar, Nick Hill bass, Jim Wade drums | Woolhampton | The Angel | 8pm | Free entry
---
Sunday Jazz at The Retreat – Stuart Henderson with guest and the Simon Price Trio
Sun 27 May | Sunday Jazz at The Retreat | Stuart Henderson trumpet, plus guest TBC and the Simon Price Trio | Reading | Retreat Pub | 3.30pm | No charge
---
Mike Miller Trio | Basingstoke
Sun 27 May | Mike Miller Trio with Lawrie Wright double bass, Nick Monnas drums, Mike Miller guitar | Basingstoke | Tea Bar | 1:00 pm | Tea for two £20
---
Jazz at the Magpie and Parrot – New Jazz Sextet | Shinfield
Thurs 31 May | New Jazz Sextet | Ross Law trombone, Leon Vince tenor sax, Andy Townsend trumpet, Nick Hill piano, Brian Throup bass, Mike Goff drums | Shinfield | Magpie & Parrot | 8pm | £5
---
Fleur Stevenson at the 606 Club | London SW10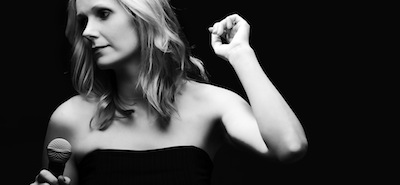 Sun  3 Jun | Fleur Stevenson vocals, Brandon Allen sax, Pete Billington piano, Arnie Somogyi double bass | London SW10 | 606 Club | Doors 12.30pm, music 1.30pm | £10
---
Pangbourne Jazz Club | Alan Barnes with the Terry Hutchins Quartet
Sun 3 Jun | Alan Barnes with the Terry Hutchins Quartet | Alan Barnes Saxophones, Maff Potts piano, Brian Green drums, Terry Hutchins guitar, Keith Howard bass | Pangbourne | PWMC | 7:30pm | £7.00
---
Mike Miller Trio | Sandhurst
Sun 3 June | Mike Miller Trio with Lawrie Wright double bass, Nick Monnas drums, Mike Miller guitar | Sandhurst | Wellington Arms | 3:00 pm | Free admission
---
Ade Holland Trio | Caversham
Sun 3 Jun | Ade Holland Trio | Andy Townsend trpt, Gordon Johnson keys, Ade Holland gtr | Caversham | The Griffin | 3.30pm | No charge
---
Fleur Stevenson and Pete Billington | Wantage
Sun 3 Jun, | Fleur Stevenson and Pete Billington | Fleur Stevenson vocals, Billington piano | Wantage | The Greyhound Inn | 6pm | Table reservations: 01235 771969
---
Jazz at the Four Horseshoes | Sherfield-on-Loddon
Tues 5 Jun | Equinox with Jamie Howell | Jamie Howell guitar, Peter Bingham tenor sax, John Clarke guitar, Derek Alford bass, Paul Kaluza percussion | Sherfield-on-Loddon | Four Horseshoes | 8:00pm | No charge for admission (donations are welcomed)
---
The Clive Burton Celebration Quintet | Hedsor
Thur 7 Jun | The Clive Burton Celebration Quintet | Mike Wills reeds, Nigel Fox keyboard, John Monney Bass, Martin Hart drums | Hedsor | Hedsor Social Club – Jazz | Venue | 8:30pm | £7 on the door | free parking
---
Fleur Stevenson Trio on Jazz River Cruise | Reading
Sun 10 Jun | Fleur Stevenson Trio on Jazz River Cruise on The Caversham Princess | Fleur Stevenson vocals, Hugh Turner guitar and Raph Mizraki bass | Caversham Pier, Reading | Jazz River Cruise | 2.15 – 5pm | Admission: £24.50
---
The very best Trad Jazz at Reading Rugby Club | Sonning Lane
Wed 13 Jun | Traditional New Orleans – Dixieland style Jazz | Sussex Jazz Kings | Reading Rugby Club, Holme Park, Sonning Lane, Reading RG4 6ST | 7.00pm to 10.30pm | £10.00
---
Fleur Stevenson and Maff Potts | Reading
Fri 15 Jun | Fleur Stevenson and Maff Potts |  Fleur Stevenson vocals, Maff Potts piano | Reading  | Browns | 8pm | No charge
---
Cafe Zazous swing gypsy jazz duo| Reading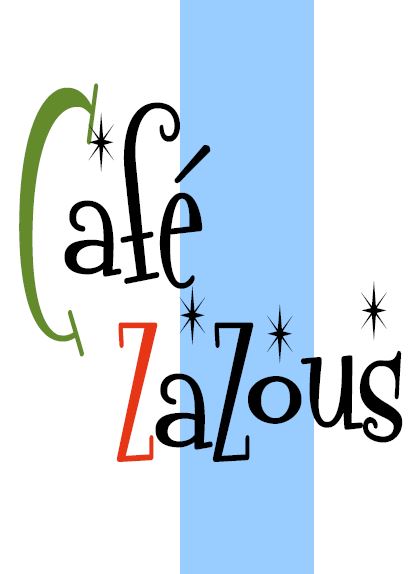 Sat 16 Jun | Cafe Zazous swing gypsy jazz duo | Hbmore guitar | Jez Titterton guitar | Reading | The Elm Tree Beech Hill Hog roast | 1pm onwards | No Charge
---
Mike Miller Trio | Basingstoke
Sun 17 June | Mike Miller Trio with David Chedgey double bass, Nick Monnas drums, Mike Miller guitar | Basingstoke | River Bank Tea Room | 1:30 pm | Free admission
---
Fleur Stevenson and Pete Billington | Caversham
Thurs 21 Jun | Fleur Stevenson and Pete Billington | Fleur Stevenson vocals, Pete Billington piano | Caversham | Tipsy Bean | Evening | No charge
---
Mike Miller Trio | Basingstoke
Sun 24 June | Mike Miller Trio with David Chedgey double bass, Nick Monnas drums, Mike Miller guitar | Basingstoke | Tea Bar | 1:00 pm | Tea for two £20
---
Jazz at the Magpie and Parrot – Peter Bingham Quartet | Shinfield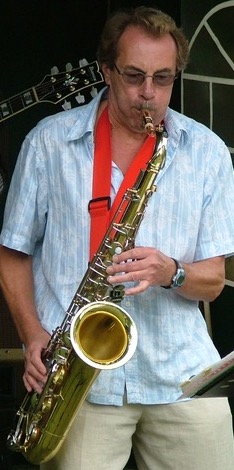 Thurs 28 Jun | Peter Bingham Quartet | Peter Bingham tenor sax, Simon Cook piano, Marianne Windham bass, Mike Goff drums | Shinfield | Magpie & Parrot | 8pm | £5
---
Hungerford Jazz Forum Jam Session | Hungerford
Fri 29 Jun | Hungerford Jazz Forum Jam Session | Hungerford | Royal British Legion | 8.00pm | £2.00
---
Short Notice Jazz | Oxford
Sat 30 June  | Simon Feast piano, Myron Edwards bass/vocals, G eorgeNicholson drums | www.facebook com/shortnoticejazz | Oxford | Tap Social Movement | 8 pm | No charge
---
Mike Miller Trio | Sandhurst
Sun 1 July | Mike Miller Trio with Lawrie Wright double bass, Nick Monnas drums, Mike Miller guitar | Sandhurst | Wellington Arms | 3:00 pm | Free admission
---
Pangbourne Jazz Club | Tracey Menham with the Terry Hutchins Quartet
Sun 7 Jul | Tracey Menham with the Terry Hutchins Quartet | Tracey Menham tenor sax & vocals, Malcolm Cliff piano, Terry Hutchins guitar, Keith Howard bass, Julian Bown drums | Pangbourne | PWMC | 7:30pm | £7.00
---
Mike Miller Trio | Basingstoke
Sun 8 July | Mike Miller Trio with David Chedgey double bass, Nick Monnas drums, Mike Miller guitar | Basingstoke | River Bank Tea Room | 1:30 pm | Free admission
---
The very best Trad Jazz at Reading Rugby Club | Sonning Lane
Wed 11 Jul | Traditional New Orleans – Dixieland style Jazz | Alan Gresty / Brian white – Ragtimers | Reading Rugby Club, Holme Park, Sonning Lane, Reading RG4 6ST | 7.00pm to 10.30pm | £10.00
---
Mike Miller Trio | Rotherwick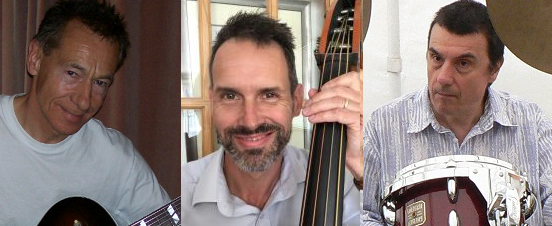 Sun 22 Jul | Mike Miller Trio with David Chedgey double bass, Nick Monnas drums, Mike Miller guitar | Rotherwick | Tylney Hall | 2:30pm | Jazz Afternoon Tea £36 per person
---
Reading Dusseldorf Jazz Ensemble | Reading Fringe Festival
Wed 25 July | Jazz at The Reading Fringe Festival | Reading Dusseldorf Jazz Ensemble | Stuart Henderson trumpet, Reiner Witzel saxes, Pete Billington piano, Raph Mizraki bass, Simon Price drums | Reading Station Hill Plaza, in front of The Village Biscuit Tin Cafe/Bar | 7.30 till 10.00 | £15 | Tickets on sale soon
---
Jazz at the Magpie and Parrot – Judy Vaughan Quintet | Shinfield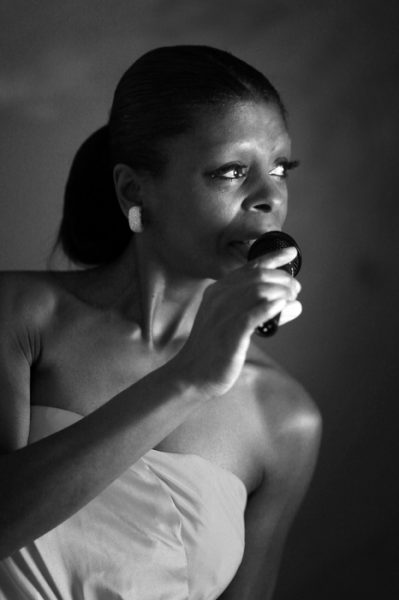 Thurs 26 Jul | Jazz at the Magpie and Parrot – Judy Vaughan Quintet | Judy Vaughan Quintet | Judy Vaughan vocals, Clive Downs saxes/flute, Martin Dix guitar, Nick Hill bass, Jim Wade drums | Shinfield | Magpie and Parrot | 8pm | £5
---
Hungerford Jazz Forum Jam Session | Hungerford
Fri 27 Jul | Hungerford Jazz Forum Jam Session | Hungerford | Royal British Legion | 8.00pm | £2.00
---
Mike Miller Trio | Basingstoke
Sun 29 July | Mike Miller Trio with David Chedgey double bass, Nick Monnas drums, Mike Miller guitar | Basingstoke | Tea Bar | 1:00 pm | Tea for two £20
---
Mike Miller Trio | Sandhurst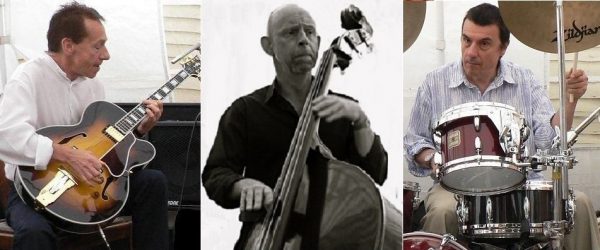 Sun 5 Aug | Mike Miller Trio with Phil Berry double  bass, Nick Monnas drums, Mike Miller guitar | Sandhurst | Wellington Arms |
3:00 pm | Free admission
---
Pangbourne Jazz Club | Art Themen with the Terry Hutchins Quartet
Sun 5 Aug | Art Themen with the Terry Hutchins Quartet | Art Themen saxophones, Brian Green drums, Malcolm Cliff piano, Terry Hutchins guitar, Keith Howard bass | Pangbourne | PWMC | 7:30pm | £7.00
---
The very best Trad Jazz at Reading Rugby Club | Sonning Lane
Wed 8 Aug  | Traditional New Orleans – Dixieland style Jazz | Richard Leach – 7 stars of Jazz | Reading Rugby Club, Holme Park, Sonning Lane, Reading RG4 6ST | 7.00pm to 10.30pm | £10.00
---
Mike Miller Trio | Basingstoke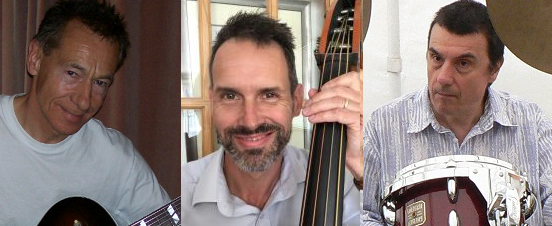 Sun 12 Aug | Mike Miller Trio with David Chedgey double bass, Nick Monnas drums, Mike Miller guitar | Old Basing | River Bank Tea Room | 1:30pm | Free admission
---
Jazz at the Magpie and Parrot – Band TBC | Shinfield
Thurs 23 Aug | Jazz at the Magpie and Parrot – Band TBC | Shinfield | Magpie and Parrot | 8pm | £5
---
Claire Jones Quartet | Woolhampton
Sat 25 Aug | Claire Jones Quartet | Claire Jones vocals, Rory McInroy piano, Marianne Windham bass, Jim Wade drums | Woolhampton | The Angel |  8pm | £5
---
Mike Miller Trio | Basingstoke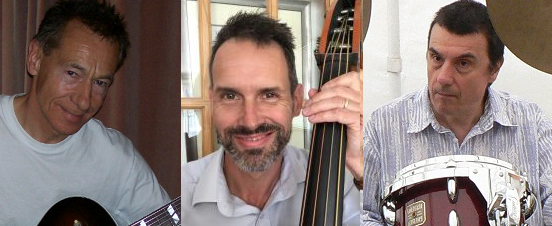 Sun 26 Aug | Mike Miller Trio with David Chedgey double bass, Nick Monnas drums, Mike Miller guitar | Basingstoke | Tea Bar | 1:00 pm | Free admission | Tea for two £20
---
Mike Miller Trio | Sandhurst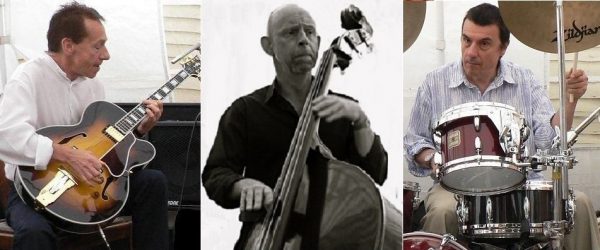 Sun 2 Sep | Mike Miller Trio with Phil Berry double  bass, Nick Monnas drums, Mike Miller guitar | Sandhurst | Wellington Arms |
3:00 pm | Free admission
---
Mike Miller Trio | Basingstoke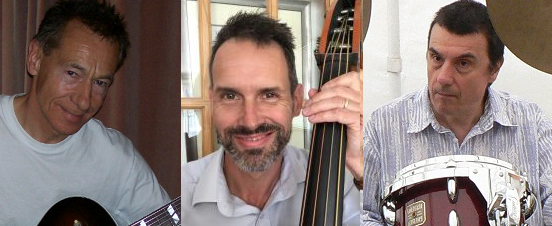 Sun 9 Sep | Mike Miller Trio with David Chedgey double bass, Nick Monnas drums, Mike Miller guitar | Old Basing | River Bank Tea Room | 1:30pm | Free admission
---
The very best Trad Jazz at Reading Rugby Club | Sonning Lane
Wed 12 Sep | Traditional New Orleans – Dixieland style Jazz | Matt Palmer – The Eagle Jazz Band | Reading Rugby Club, Holme Park, Sonning Lane, Reading RG4 6ST | 7.00pm to 10.30pm | £10.00
---
Claire Jones: Jazz River Cruise | Reading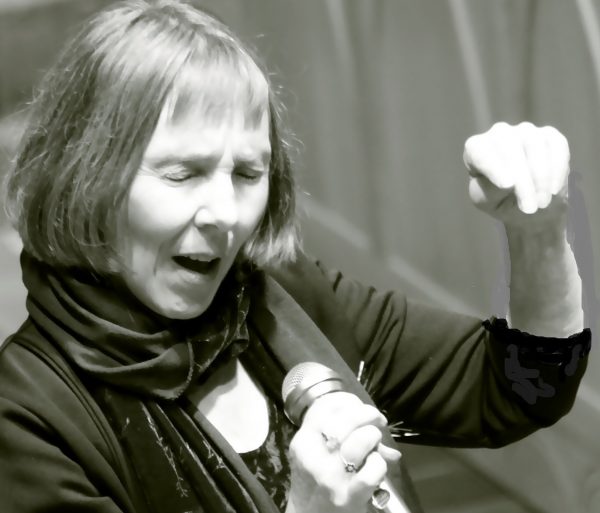 Sun 16 Sep | Claire Jones: Jazz River Cruise on The Caversham Princess | Claire Jones vocals, Rory McInroy piano, Marianne Windham bass, Jim Wade drums | Caversham Pier, Reading | Jazz River Cruise | | 2.15 – 5pm | Admission: £24.50
---
Jazz at the Magpie and Parrot – Band TBC
Thurs 20 Sep | Jazz at the Magpie and Parrot – Band TBC | Shinfield | Magpie and Parrot | 8pm | £5
---
Hungerford Jazz Forum Jam Session | Hungerford
Fri 28 Sep | Hungerford Jazz Forum Jam Session | Hungerford | Royal British Legion | 8.00pm | £2.00
---
Mike Miller Trio | Basingstoke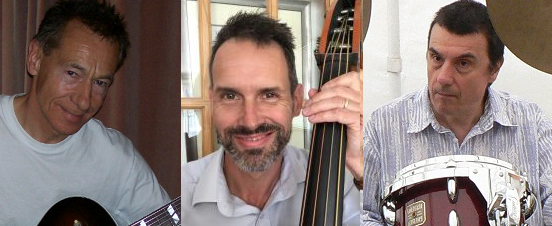 Sun 30 Sep | Mike Miller Trio with David Chedgey double bass, Nick Monnas drums, Mike Miller guitar | Basingstoke | Tea Bar | 1:00 pm | Free admission | Tea for two £20
---