Jazz at Progress | Christian Brewer Quintet |

Buy tickets
Fri 30 Sep 2016 | Progress Theatre, Reading | Christian Brewer Quintet | 7.30pm | £16.00 (£14.00 concessions) plus maximum 5% booking fee.
Christian Brewer sax | Damon Brown trumpet/flugelhorn | Jonathan Gee piano | Adam King bass | Chris Draper drums
This band brings together two fine musicians, currently playing at the top of their game. The quintet delivers a joyful brand of British neo-bop that swings with power, fluency and confidence.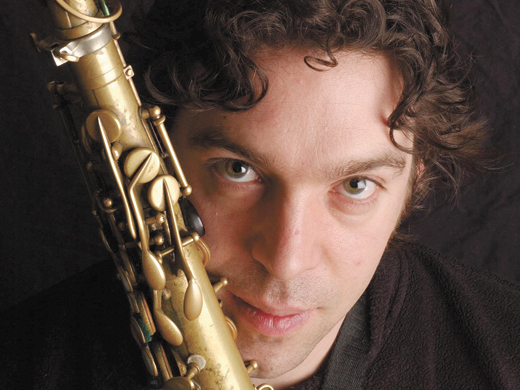 Christian Brewer
Christian who is a well known jazz alto saxophonist / composer and educator leads this brilliant quintet and is one of the most lyrical and soulful alto players to have emerged from the UK in recent years. Loved for his melodic playing and pure tone, he has risen to prominence on the British jazz scene. He is now a regular at London's prestigious Ronnie Scotts. Christian studied at Leeds School of Music and The Guildhall School of Music. However, the defining musical inspiration came from playing alongside Julian Joseph and the Mondesir brothers at Ian Carr's jazz London fusion orchestra. He has gone on to play with some of the finest players internationally. "One of the most exciting alto players I've heard in a long time" Tony Hall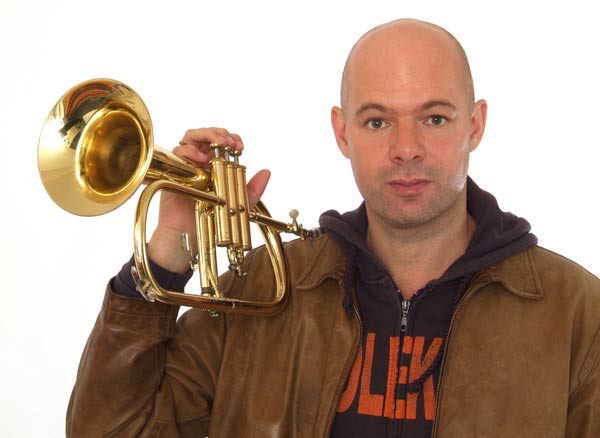 Damon Brown
Damon who also studied at Leeds School of Music and at The Guildhall School of Music in London is one of the UK's leading jazz trumpet players and composers playing at all the UK's leading clubs and festivals He also performs in Europe and the Far East with his own groups. In 2007 Damon's group "Killer Shrimp" which he co-leads with Ed Jones , won the "2007 Best Live Jazz Group " at the "All Party Parliamentary Jazz Awards " and their first CD "Sincerely Whatever" was nominated for "Best Jazz CD of the Year " "Fluent, impassioned and technically superb" Jack Massarick, The Evening Standard
Jonathan Gee is "One of European jazz's most celebrated musicians… His music is precise, lucid and original, and at times breathtakingly lyrical."
Adam King has become one of the most in demand bassists on the UK scene. His success in the 2015 annual Worshipful Company of Musicians Young Jazz Musician Award revealed him as one of the most promising jazz artists of his generation.
Chris Draper "is an outstanding musician. His lively imagination and skill as a percussionist make a great impact wherever he goes" Alison Cox MBE, Head of Composition at The Purcell School
---