Jazz at Progress | The Gaz Hughes Trio: The Nuclear Bebopalypse Tour |

Buy tickets
Friday 21 June 2024 | Progress Theatre, Reading | 7: 30pm | £19.00 (£17.00 concessions, £10 under 16) plus maximum 5% booking fee.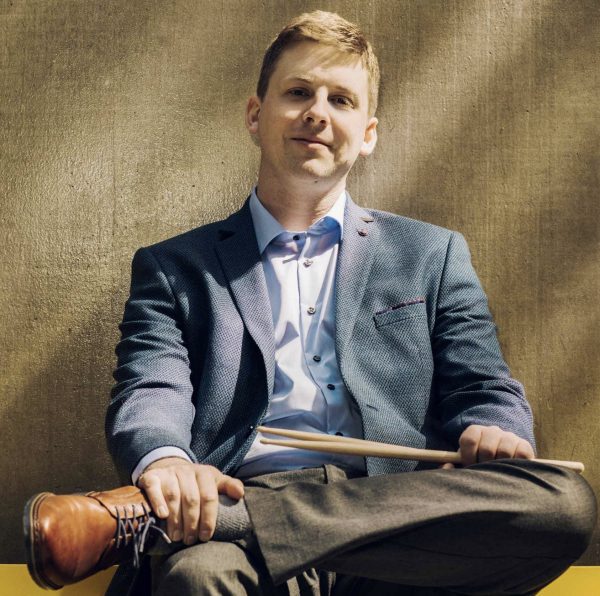 Gaz Hughes drums
Andrzej Baranek piano
Gavin Barras double bass
The Gaz Hughes Trio: The Nuclear Bebopalypse Tour
Gaz Hughes is a renowned jazz drummer and band leader, who first gained wide public attention as the original drummer in the Matthew Halsall Band. He has played a significant role in the early recordings of the Gondwana label and has been a highlight on the album "On The Go", which won the Best Jazz Album of the Year at the Gilles Peterson Worldwide Awards in 2012, and was nominated for the Best Jazz Album MOBO Awards in 2011.
As a sideman, Gaz has performed with an impressive array of jazz artists, both in the UK and internationally, including Scott Hamilton, Harry Allen, Marshal Allen, Greg Abate, Alan Barnes, Bruce Adams, Mark Nightingale, Tony Kofi, Ian Shaw, and many others. Additionally, he has also collaborated with a number of rock and pop artists such as Patti Boulaye, Suzi Quatro, Ray Quinn, Rick Guard and Kristyna Myles.
In 2019, Gaz was voted fifth place in the British Jazz Awards. In 2020, he released his debut album as a band leader, "Plays Art Blakey", featuring Alan Barnes, Bruce Adams and Dean Masser. The album was met with critical acclaim and was supported by a UK tour and extensive radio play. In May 2022, Gaz released a trio album "Beboperation" which was well received by audiences and critics. Following its success, the trio went back to the studio to record a follow-up album. In February 2023, Gaz released his third album as a band leader, entitled "Beboptical Illusion", featuring mostly original compositions and representing a new direction for the trio.
The new album, Nuclear Bebopalypse, continues with original numbers inspired by the late 50's Piano Trio format but with fresh twists. A recent promoter described the music as "Old School Jazz for the 21st Century" – which Gaz says sums up things perfectly.
On 21 June you will experience an exciting drum-led jazz combo with lashings of swing and effortless bebop improvisation. Review comments include:
"Incredible" – Ginger Baker
"An extremely tasteful and swinging straight ahead drummer, Hughes exhibits a no nonsense approach to his playing" – www.jazzviews.net
"They rarely deliver anything less than excellence and today topped just about everything that had preceded it. I feel sad for the squares who weren't there" – Bebop Spoken Here
Here's a sample from the album Beboptical Illusion
---