Gigs
---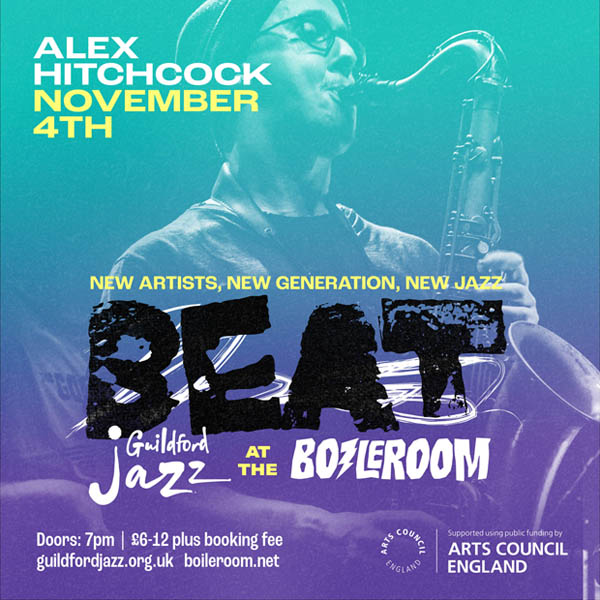 Fri 4 Nov | BEAT at the Boiler Room | Alex Hitchcock Quintet | 13 Stoke Fields, Guildford GU1 4LS | Doors open 7pm, Support act 7.30 pm | Tickets £12 (discounts for members and students) from here
Alex's quintet's critically acclaimed 2018 debut album was described by All About Jazz as 'an exquisitely subtle collection of tunes… the clearest indicator to date of the stratospheric trajectory on which this super-talented quintet is indubitably heading'.
---
Sat 5 Nov | P'Jam
 | Annie Parker flutes, Simon Cook piano, Marianne Windham bass, Jim Wade drums | The Queens Head, 54 Christchurch Rd, Reading RG2 7AZ | Music from 8pm | Free entry.
P'Jam is a joyful quartet of musicians who simply enjoy playing jazz together 
in sometimes slightly unexpected and spontaneous ways. With a repertoire that
 spans Miles Davis to the Beatles, expect an evening of great music in good company!
---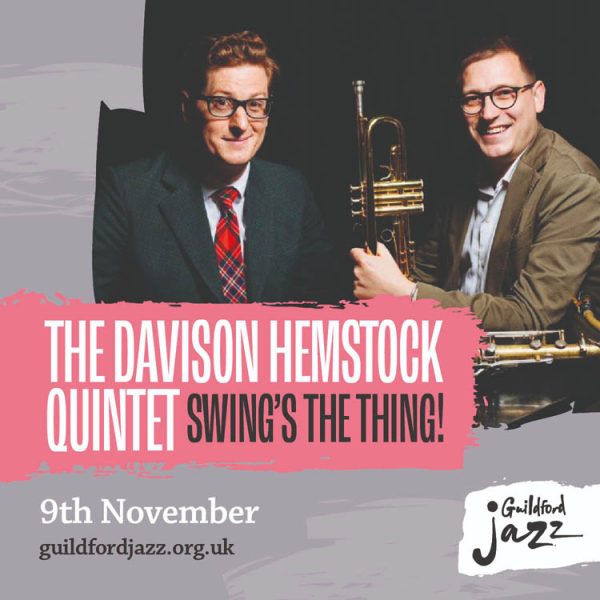 Wed 9 Nov | Guildford Jazz at the Cricket Pavilion | Davison Hemstock Quintet 'Swings the Thing' | Woodbridge Road, Guildford GU1 4RP | food and drinks from 7.15 pm Jazz from 8.00 pm | Tickets £18 (discounts for members and students) from here
Trumpet player James Davison (former Young Musician of the Year) will be joined by sax and clarinet player Duncan Hemstock, performing a joyful, swinging, straight ahead set celebrating the music of two of their heroes: Ben Webster and Harry 'Sweets' Edison, along with brand new compositions written in dedication by Davison and Hemstock.
---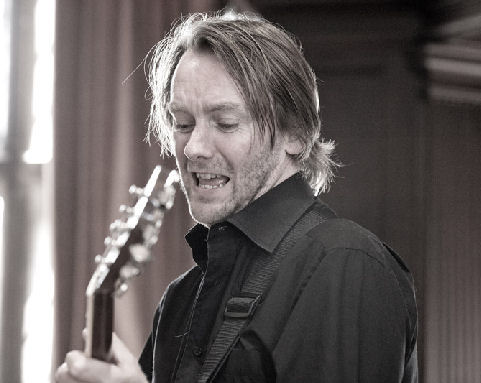 Thurs 10 Nov | The Hugh Turner "Global Cafe" Band | The Butler Pub, Chatham St, Reading RG1 7DS | 8:30 pm | £5 on the door
After 14 years at the lovely Global Cafe we have moved. Local virtuoso funk jazz guitarist High Turner leads his quartet through original compositions and covers by the likes of Herbie Hancock, John Scofield and Grant Green Come on down.
---
Fri 11 Nov | Jazz at The Goring Community Jazz Club | Trish Elphinstone  saxophonist, Martin Pickett piano, Howard King bass, Mike Goff drums | Goring Community Centre, The Old School, Station Rd, RG8 9HB | 7:30 pm | £10 | Please book early to avoid disappointment – tickets here, from Inspiration Goring or cash or card on the door.
---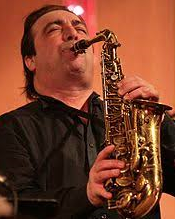 Tues 15 Nov | Greg Abate & Alan Barnes Quintet | Greg Abate (USA) alto and flute, Alan Barnes tenor and clarinet, Frank Harrison piano, Stuart Barker bass, Elliot Toms drums | Marlow Jazz Club, Royal British Legion Hall SL7 1NT | 8.30pm | £10
The poll-topping USA saxophonist is on tour and joins Alan Barnes and the resident trio for a potentially spectacular gig. Pay at the door, but essential to reserve in advance for this one – phone 01628 486571
---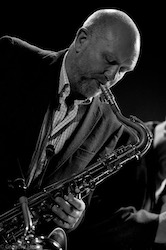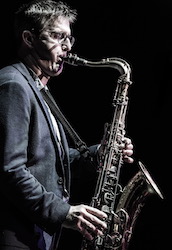 Tues 15 Nov | Mark Crooks tenor sax, Robert Fowler tenor sax, John Pearce piano, Marianne Windham double bass, George Double drums | Fleet Jazz Club, The Harlington,  Fleet, GU51 4BY | Doors and bar open from 7.15pm, performance 8pm | Tickets £20 available here or from the Box Office on 01252 811009 (or on the door, cash or card)
"From A to Z: The music of Al Cohn & Zoot Sims". Al Cohn and Zoot Sims were two of the finest and most popular tenor sax players in jazz . Musicians loved them and audiences flocked to hear them at their long engagements at the Half Note Jazz Club in New York. Al Cohn wrote the inventive arrangements for this joyous free-wheeling quintet, which they co-led through much of the 1950s and 1960s. In-demand tenor players Mark Crooks and Robert Fowler salute Al & Zoot tonight, with swinging, straight-ahead jazz at its best. Mark works in a wide variety of musical settings including jazz, big band, classical, shows and recording sessions on clarinet and saxophone. He is a member of the award-winning Back to Basie Orchestra and the celebrated John Wilson Orchestra. He has performed with artists ranging from Tony Bennett to Sir Simon Rattle, Lady Gaga to Dame Cleo Laine at venues from Ronnie Scotts in London to the Lincoln Centre in New York. Robert has worked with many bands including The Great British Jazz Band, The Syd Lawrence Orchestra, Redtenbacher's Funkestra, The BBC Big Band, the Humphrey Lyttelton Band, Alan Barnes' Octet, The Back to Basie Orchestra and Brian Ferry. He  has collaborated on soundtracks including for Baz Luhrman's 'Great Gatsby' and Sky TV's 'Babylon Berlin' series.
---
Sat 19 Nov | Gareth Williams Trio | Gareth Wiliams piano, Adam King double bass, Steve Brown drums | Mockbeggars Hall, Church End, Blewbbury, OX11 9QQ | 8pm, 7:30pm doors | £30 cash on the night; email Izabela@dircon.co.uk to reserve places | There will be an interval. Please bring your own drinks; glasses will be supplied | This will be a very intimate concert for 25-30 people. Please park in Westbrook St or Church End. The village has no street lights, you wil need a torch after the concert.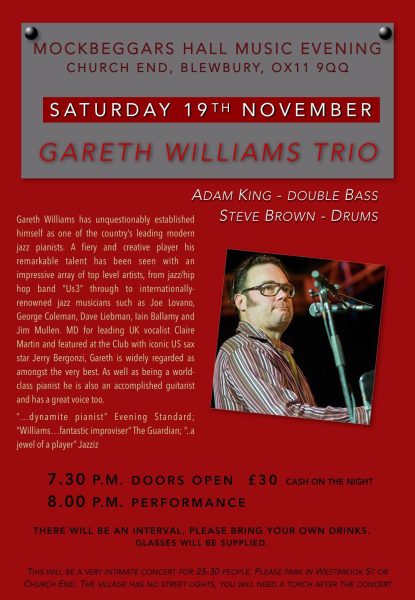 ---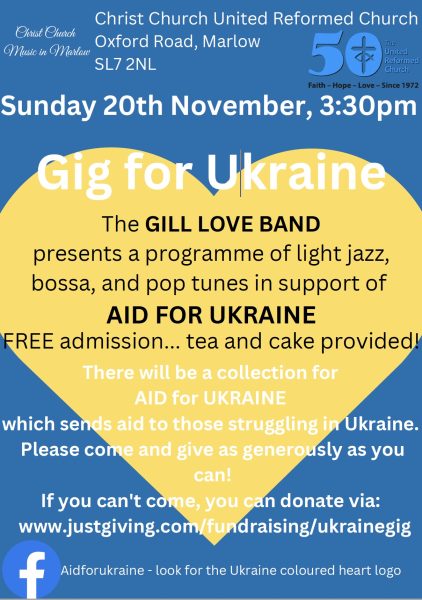 ---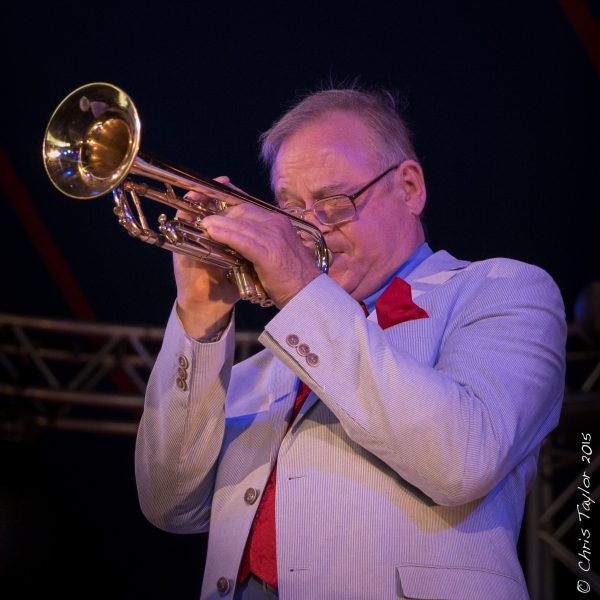 Wed 23 Nov | Jazz at the Barley Mow, Shepperton | Chris Hodgkins Quartet | 67 Watersplash Road, Shepperton, TW17 0EE | Pub snacks and drinks available | Free entry but a collection will be taken | https://www.thebarleymowshepperton.co.uk
---


Fri 25 Nov | 17-piece big band directed by Stuart Henderson | 8pm-10.30pm | Finchampstead Memorial Hall, Finchampstead RG40 4JU | Tickets £15.00 | To book tickets or for more information contact John Deemer at johndeemer@icloud.com 
---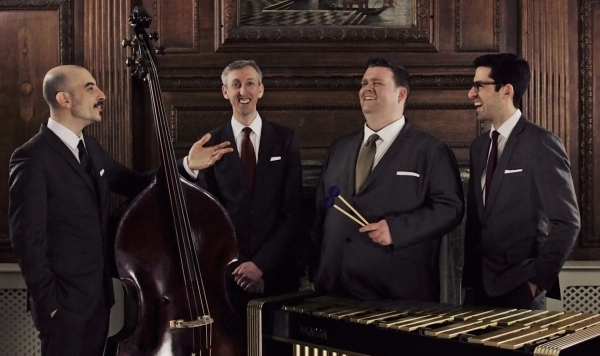 Fri 25 Nov | The Nat Steele MJQ Quartet: Portrait of the MJQ | Nat Steele vibraphone, Gabriel Latchin piano, Dario Di Lecce bass, Steve Brown drums | Progress Theatre Reading | 7:30pm | £18.00 (£16.00 concessions, £9 under 16) plus maximum 5% booking fee | More info and tickets here
---
---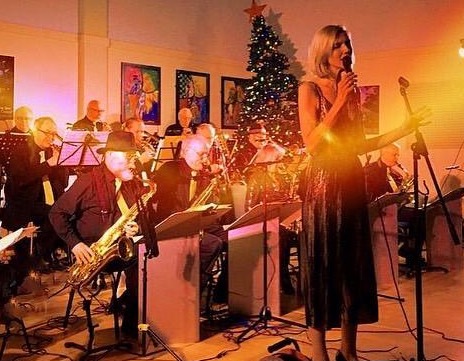 Sat 26 Nov | The Supertonics Big Band, plus guest vocalist Miss Sarah Jane Eveleigh | Popular 17-piece Swing Band | Carnation Hall, Winkfield Row, Bracknell RG42 7PA | 7.30pm | Tickets £12, reserve in advance via davidbennett470@gmail.com or 07739-314261 or www.thesupertonics.co.uk
---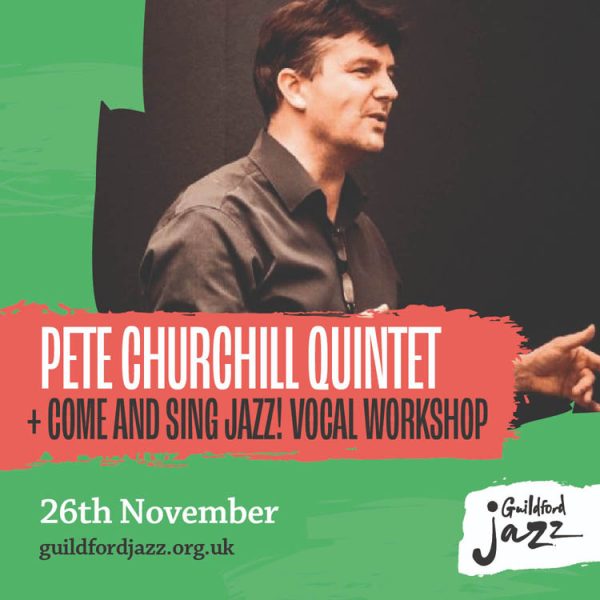 Sat 26 Nov | Guildford Jazz at Surrey University | Pete Churchill 'Celebrating the Voice' | Performing Arts Studio, Stag Hill. Guildford GU2 7XH | Jazz 7.30pm to 10pm | Tickets £14 (discounts for members and students) from here
Renowned jazz vocalist Pete Churchill features with Nikki Iles on piano, Julian Nicholas on sax, Steve Brown on drums and Marianne Windham on bass, with an evening of songs from The Great American Songbook, accompanied by Pete's trademark storytelling.  There is an afternoon workshop exploring jazz singing through groove-based harmonies, led by Pete Churchill. Details on guildfordjazz.org.uk.
---


Sun 27 Nov | The Jazz Defenders & a support act | GLOW Henley, Leander Club nr Henley Bridge, Henley-on-Thames RG9 2LP | Doors open at 6pm, music from 7pm | Food & well stocked bar | Tickets £10 from here
---