This is the first in an occasional series of pieces about jazz in the greater Reading area; we'll be introducing you to local musicians, venues and projects.
Up this time – The Definite Collective, which is both a band and a project. The band formed in late 2017 or, more exactly, it began to form at that time, since the line-up has since evolved to comprise local musicians Paul Glover drums (band leader), Jamie Howell guitar (musical director/writer), Tony Imbierski keys (writer), James Newman bass, Otto Caretta alto sax, Matt McNaughton tenor sax.
The project – very much a continuing work-in-progress – came about when the band was offered a residency at Reading's Global Cafe. They decided to use the monthly gigs to develop a body of work which would lead to a recorded live performance on the final month of the run.
However, far from a more conventional approach of working through a set list of standards, The Definite Collective centres on experimentation and improvisation, based largely around compositions by Jamie Howell and Tony Imbierski. In essence the six monthly gigs of the Global Cafe residency were not so much rehearsals for the final recorded performance but rather free creative sessions to develop ideas to incorporate into the final work.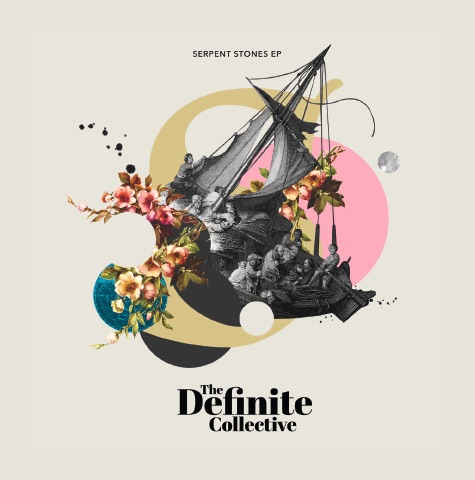 If your preference is for conventional and comfortable song structures and rhythms the variability in The Definite Collective's performance might at first be a little unsettling. But if, like many of the band's followers at the Global Cafe, you are intrigued by, for example, a number that states the head only after improvised solos, then you will be in for a treat. Check out Serpent Stones, the EP that resulted from the Global Cafe project, here  It's available from Bandcamp
If you want a copy of the band's CD, you'll need to go to a gig; the Global Cafe sessions continue on the third Tuesday of every month 9 – 11pm.
More at Facebook and Instagram 
Article by Jim Wade
Other articles in the series
Jazz in Reading pays tribute to Art Themen