Friday 18 October | Progress Theatre, Reading | 7:30pm |
£20.00 (£18.00 concessions) plus maximum 5% booking fee
Quentin Collins Sextet
Hot on the heels of the London and Paris launch dates of his new album 'Road Warrior' in September, Quentin Collins brings his all-star sextet to the Progress Theatre as part of his 15-gig tour of England and Wales. This ensemble highlights Quentin Collins' formidable, soulful original compositions alongside his uncanny ability to interpret lesser played classic material from the jazz canon. This band never fails to surprise and delight with their approach harking back to the classic jazz of the 1950s and 1960s epitomised by the output of the Blue Note label, but with its roots in bebop, Basie and Ellington. From straight ahead swing and bebop to Brazilian samba and jazz fusion, there's always something new in the mix. The result is unfussy but melodic, delivered with grace, but infused with zip and bristling with bustling energy.
If musicians were food…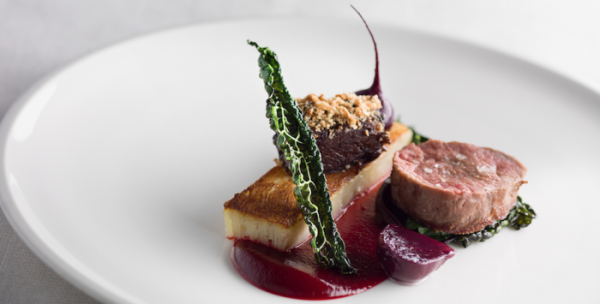 If the musicians in this Sextet were food, the sensational line-up would have the appearance of a fine dining menu and any jazz lover would be salivating at the mere thought of what was to come. Read on and lick your lips…

Quentin Collins trumpet/flugelhorn
Brought up around the sounds of jazz by a music-loving father, Quentin had seen many of the greats by a young age, including Dizzy Gillespie, Lionel Hampton & Dave Brubeck. This had a profound influence upon his decision to become a professional musician. This strikingly gifted trumpeter is a leading figure on the UK jazz scene. Although Collins draws some of his jazz repertoire from music played in earlier years by artists such as Thelonious Monk and John Coltrane, his work is decidedly contemporary, original and innovative. He has deservedly gained an enthusiastic jazz audience as well as considerable critical acclaim for his dazzling post-bop playing  "A trumpeter whose style is a sizzling update of the Morgan/Hubbard approach" – MOJO Magazine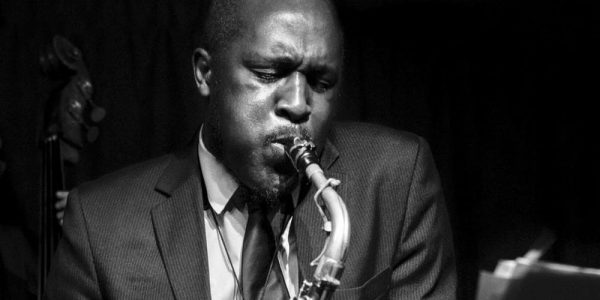 Tony Kofi alto sax
Kofi is a British multi-instrumentalist born of Ghanaian parents, a player of the alto, baritone, soprano, tenor saxophones and flute. Having cut his teeth in the Jazz Warriors of the early 90's, he has gone on to establish himself as a musician, teacher and composer of real authority. His fluent and fiery hard-bop style means he is constantly in demand, not least at the Progress Theatre where he has already appeared twice this year, leading a quintet painting A Portrait of Cannonball and later as part of Orphy Robinson's Bobby Hutcherson Project. "Passionate… superb… heartfelt" …The Guardian "There is so much respect in jazz circles for Tony Kofi."… Jazzwise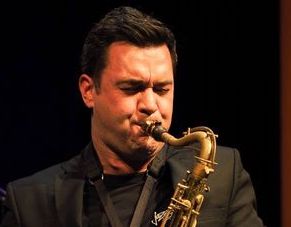 Brandon Allen tenor sax
Originally from Perth, Western Australia, Brandon relocated to London in 2000. Since arriving in the UK, he has worked with many varied artists and groups/ensembles. He is also busy as a session musician, composer and arranger for commercial music and films. His distinctive sound has been featured on film soundtracks including "Alfie"(2004) and "The Look of Love" (2013). "Brandon Allen is arguably the most exciting tenor player in Britain today. His phrasing is unashamedly emotional, soaked in the blues tradition." – Tony Hall (JazzWise) "His four-octave range and flawless command of the altissimo register was nicely offset by his full-bodied yet raucous tonal quality offering something for fans of the entire history of the instrument- from Hawkins to Brecker- he's got em covered." – Frank Griffith (London Jazz News)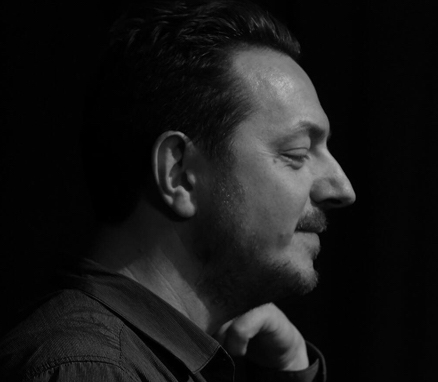 Steve Hamilton piano
Steve is one of Europe's most creative and experienced contemporary pianists, performing a multitude of music from the improvised to pop to film and session work. Born in Aberdeen he grew up in a musical family with professional guitarist father Laurie a constant source of inspiration and won a scholarship to study Jazz Performance at Berklee College of Music. After becoming immersed in the Boston jazz scene and establishing himself as one of the premier pianists on the East Coast, he graduated with full honours in 1995 and made the move back across the Atlantic and based himself in London, where his talents and reputation spread like wildfire. He has become a first call pianist across the genres, performing regularly with such internationally notable musicians as Freddie Hubbard and Pee Wee Ellis. and becoming a long standing member of legendary drummer Bill Bruford's internationally acclaimed group Earthworks.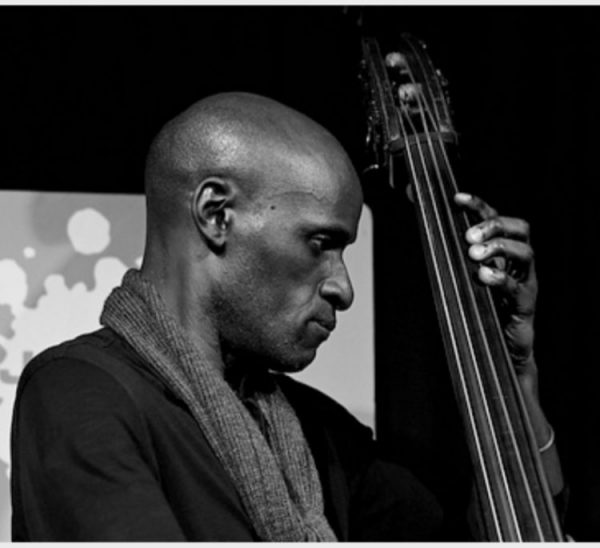 Larry Bartley bass
Larry Bartley has become one of the most sought-after bass players on the London jazz scene. He studied at Goldsmith College from 1988 – 1991 with Howard Riley and Laurence Couty giving him a wide and open outlook to the music scene. Larry Bartley's presence can be felt through his identifiable sound and through his deep commitment to music. Larry Bartley has worked with bands led by Courtney Pine, Jean Toussaint, Denys Baptiste, Cleveland Watkiss, Byron Wallen , Steve Williamson, Julian Joseph, Andy Sheppard, Soweto Kinch, Juliet Roberts, Alex Wilson and Robert Mitchell as well as backing visiting musicians such as Stanley Turrentine and Steve Grossman. "Excellent bassist, with a distinct Mingus-like drive to his propulsive bass lines" – Time Out "You can understand why Bartley is so much in demand on the London Jazz scene" – BBC Jean Toussaint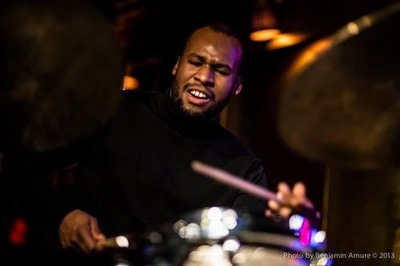 Shane Forbes drums
Shane will be familiar to the Jazz at Progress community from his appearances with Empirical (with whom he won the North Sea Jazz Festival Prize as best new band in 2007) and the Jean Toussaint Sextet "Brother Raymond Tour". He is one of the most requested drummers not only in the UK but also with famous bands and musicians all over Europe. He has won the Jazz Radio Station prize as best talented musician. He has collaborated with some of the main jazz musicians of the UK jazz scene such as Billy Jenkins, Claire Martin, Robert Mitchell, Mike Carr, and Soweto Kinch.
What a bill of fare, eh?  This one is set to be a sell-out!

---