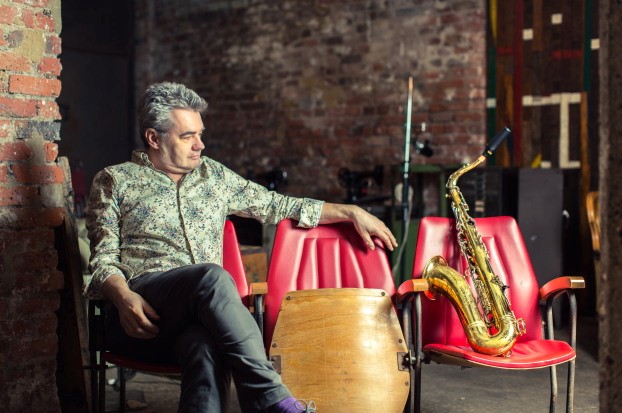 Fri 27 Sept | Mark Lockheart's Jazz Suite Days on Earth , a Jazz In Reading / Bracknell Jazz presentation at South Hill Park, Bracknell.
Days on Earth is an exciting suite created by Mark Lockheart (In Deep, Fellow Creatures, Perfect Houseplants). The performance will commence with a set from the sextet, and following an interval, guests and a string quartet will join the sextet to perform the suite.
"Days on Earth is a defining moment for me," the composer says, "not just in the scale of the instrumental forces but also the culmination of many musical (and life) journeys."
This concert is a special reworking and arrangement for the star-studded ensemble. Many of Mark's eclectic tastes and influences are here, from cutting edge improvising, rich orchestral textures and even 70s funk.
Sextet: Mark Lockheart-saxes, Alice Leggett-saxes, John Parricelli-guitars, Liam Noble-piano, Tom Herbert-bass, Seb Rochford- Drums plus Laura Jurd- trumpet, Roland Sutherland-flute, Jim Rattigan-French horn. Augmented for the suite by a string quartet and several more instruments.
Mojo: "Boldest album yet, lush and ambitious, it's cinematically compelling."
John Fordham's Guardian review: "Lockheart's laconically Wayne Shorter-ish sax sound, and influences including Duke Ellington, Gil Evans and Burt Bacharach, as well as his Loose Tubes and Polar Bear alumni, have brought him now to the most ambitious recording of his two decades as a leader."
Tickets: Adults £22.00 -£23.00: Students £10.00. Special deal on application for school and music groups of students 5 + @ £5.50 each. South Hill Park  Disabled with companion tickets available. Box office 01344 484123