Jazz at Progress | The Scott Willcox Ten-Piece Big Band |

Buy tickets
Friday 20 September | Progress Theatre, Reading | 7:30pm | £17.00 (£15.00 concessions) plus maximum 5% booking fee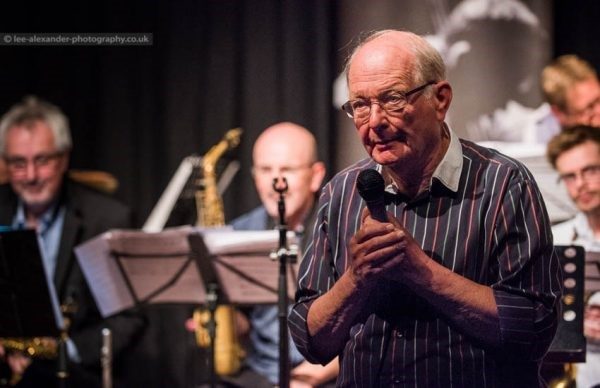 Scott Willcox leading, Gabriel Garrick, Andy Gibson trumpets, Martin Gladdish trombone, Samuel Eagles, Bob McKay, Julian Costello, Pete Hurt saxophones, Dave Frankel keyboard, Andy Cleyndert bass, Gary Willcox drums
Scott Willcox makes a welcome return to Jazz at Progress with his Ten-Piece Big Band comprising an all-star line-up of outstanding players, many of whom will be familiar to Progress audiences.
Scott, a classically trained composer and Fellow of Trinity College of Music, is a real power of musical and dramatic expression.  His writing is subtly arranged, rich in musical colour, full of vibrant, sometimes startling rhythms and changing time-signatures, and often deeply moving.
In his 3-star Jazz Journal review of the band's recent album 'All Change', which features several tracks with star vocalist Georgia Mancio, John Adcock wrote, 'The opener 'Bouncing Back' is in 5/4, but sounds nothing like 'Take Five', showing what an imaginative arranger can do with any material'.
Writing in Cross Rhythms Lins Honeyman commented, 'Willcox and his band are at their best when pushing the experimental boat out and the likes of the driving 'Can't Complain' – featuring an impressive recording debut from Gabriel Garrick on trombone – and the fascinatingly abstract 'Mixed Feelings' highlight the band's sheer talent and willingness to take a chance musically … a captivating offering from Mr Willcox and his talented associates.'
Challenging, highly original, a sheer joy … a big band experience with a difference, Scott's music has been likened to a meeting between Stravinsky and George Russell.
Andrew Cartmel, author of the hilarious and enthralling 'Vinyl Detective' series of novels described the band as being 'reminiscent of a skilful Mingus traffic jam'. Enjoy!
---