Jazz at Progress | Greg Abate & the Craig Milverton Trio |

Buy tickets
Fri 12 July | Progress Theatre, Reading | 7:30pm | £18.00 (£16.00 concessions) plus maximum 5% booking fee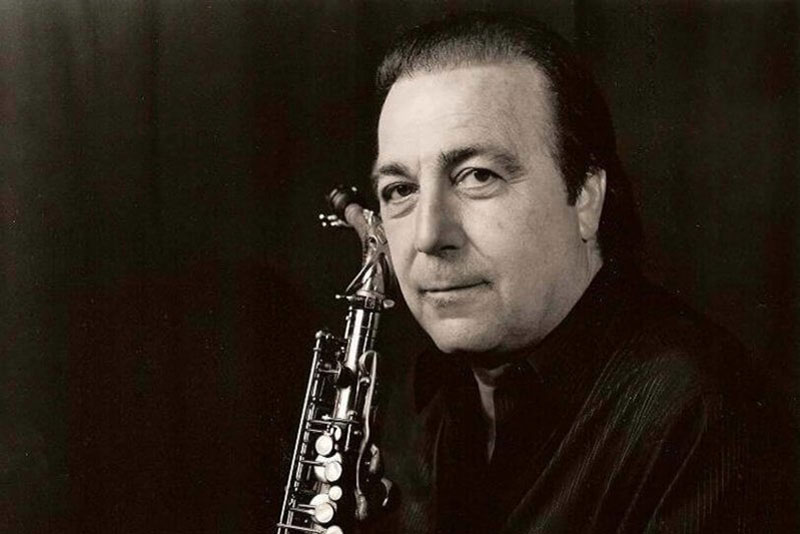 Greg Abate alto saxophone, Craig Milverton piano, Sandy Suchdolski double bass, Nick Millward drums
Multi-reeds player, Greg Abate hails from Rhode Island USA and has been touring the UK most years: very popular and a regular at Swanage Jazz Festival. In the mid 70's after finishing a four year program at Berklee College Of Music, Greg played lead alto for the Ray Charles Orchestra for two years and in 1978 formed his group Channel One which was a favourite in the New England area and from there had the opportunity to play tenor sax with the revived Artie Shaw Orchestra.
Following this experience Greg ventured out as post hard bop soloist playing jazz festivals, jazz societies and jazz clubs throughout the US, Canada, most of Europe, UK, Moscow and Georgia. Never failing to deliver a storming set, he has been described as an absolute powerhouse who is not content to rely on stock bebop riffs and standard chord progressions. Sharp angularity of phrasing and the often startling pauses in his fast-moving lines give his work a feeling of constant invention and creativity.
The Craig Milverton Trio match his bravado and, take it from us, will leave you wanting more.
Craig's Milverton's main influences are Oscar Peterson and Bill Evans and his jazz interest was spawned by his father's record collection, initially the boogie woogie pianists and then Oscar and Ella. Craig began performing in public as young as ten years of age, but it was not until he was twenty-one that he turned professional. Since then he has played with almost everyone on the UK scene from rhythm and blues bands, Humph, Paul Jones, Digby Fairweather, George Melly to hard boppers like Peter King, Don Rendell, Jean Toussaint as well as Greg Abate. In fact Craig can play any jazz style it seems.
His regular bass player, Sandy Suchodolsky is excellent and a leader in his own right. Playing with Greg requires an in depth knowledge of his repertoire. Greg will just take off in an intro after the last number leaving the trio to work out what he is leading to and it is fascinating to watch Sandy get into the groove in these instances. Great improviser as well. The trio is complete with Nick Millward who like Craig lends his prowess to a variety of jazz genres: Kenny Ball Jnr, Chris Barber and Alan Barnes to name a few. However, his inspirations are Ed Thigpen, Gene Krupa and Buddy Rich and he plays with the energy, wit, skill and drive his heroes demand. The trio and Greg are newcomers to Progress and we look forward to giving them a warm welcome.
---