Friday 6 March | Progress Theatre, Reading | 7:30pm | £20.00 (£18.00 concessions) plus maximum 5% booking fee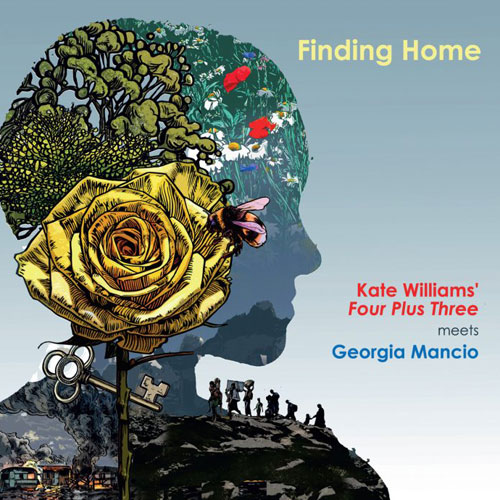 Kate Williams piano, Georgia Mancio voice, Oli Hayhurst bass, David Ingamells drums, John Garner & Marie Schreer violins, Francis Gallagher viola, Sergio Serra cello
'A triumph of integrity and classy musicality' – The Guardian ****
Finding Home is from the award-winning team of two of the UK's leading artists: pianist/composer Kate Williams and vocalist/lyricist Georgia Mancio in a collection of songs, old and newly co-written, arranged for voice, jazz piano trio and string quartet, linked by the many concepts of Finding Home.
Finding Home is the maturation of Kate and Georgia's ten-year collaboration with past performances at Ronnie Scott's, Cleethorpes Jazz Festival and a televised broadcast for BBC Radio Scotland's prestigious Jazz Nights at the Quay.
Kate's multi-layered compositions and arrangements reveal their deeper narrative within Georgia's searing lyric writing and emotive live performances. From the tragedy of the refugee crisis to romantic spoken word groove, reworked classics from Chile, Brazil and the Great American Songbook and a focus on the natural world, loss and hope: Finding Home prompts many questions and delivers multiple answers.
Their eponymous album, released to huge acclaim in June 2019, and featuring special guest guitarist John Williams (Kate's father), has been described as "meticulous and poignant … with a depth transcending mere song" – London Jazz News
Their live debut at the Pizza Express Jazz Club in 2017 received rave reviews including a prized four stars from The Guardian  with subsequent appearances at Watermill Jazz, Birmingham Jazz Festival, Wakefield Jazz Club and an Arts Council tour which included schools, museums, places of worship, community spaces and some dates which were partnered with the child refugee charity Safe Passage.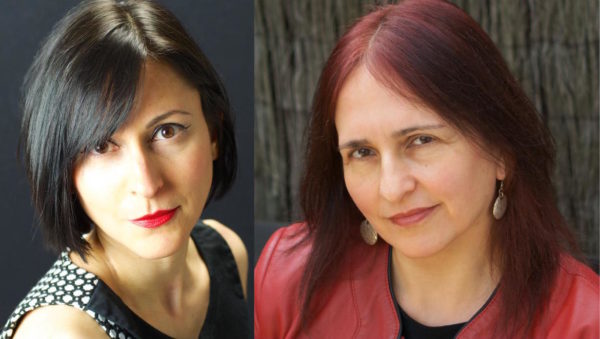 Georgia Mancio (left) and Kate Williams
Georgia Mancio has credits which include working with Bobby McFerrin, Ian Shaw, Liane Carroll, Jason Rebello and inspiring and running her own ReVoice! and Hang Festivals. She has in recent times established herself as both a performer and lyricist of note with her work alongside the double Grammy-winning pianist/composer Alan Broadbent.
"[Mancio's] singing has now reached an almost sublime level, clarity and poise personified, phrasing with the ensemble or soaring over, intimate yet dynamic, her liaison with Williams' musical line just or jubilant as the song requires…the entire event was a delight" – Jazzwise (Watermill Jazz 2019)
Kate Williams, a well established and highly respected composer/arranger and music educator, is a previous winner of the John Dankworth Award and has released seven CDs with her CD "Four Plus Three", a collaboration with the brilliant Guastalla String Quartet, being received with considerable acclaim.
With her searingly beautiful lyric writing and emotive live performances, Georgia brings a unique addition to what has aptly been described as Kate's "fully integrated approach" to writing and arranging for jazz trio and string quartet.
---