Jazz at Progress | Partners in Time – Historic Sax/Trumpet Partnerships |

Buy tickets
Friday 6 October 2023 | Progress Theatre, Reading | 7: 30pm | £19.00 (£17.00 concessions, £10 under 16) plus maximum 5% booking fee.
Breaking News: We have a real piano for Leon – and if you need a reminder of his amazing playing, check here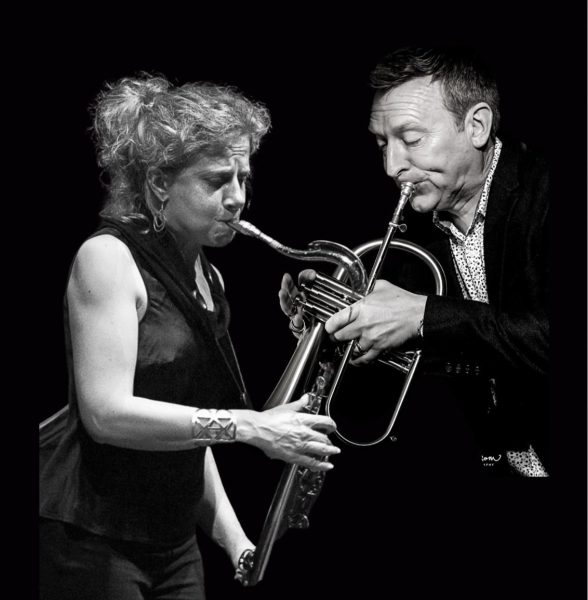 Karen Sharp saxes
Stuart Henderson trumpet/flugelhorn
Leon Greening piano
Raph Mizraki bass
Simon Price drums
Celebrating the incredible jazz music created by the great saxophone and trumpet partnerships of the past including…
Miles Davis/John Coltrane | Gerry Mulligan/Chet Baker | Pepper Adams/Donald Byrd
Clifford Brown/Harold Land | Lee Morgan/Joe Henderson | Dizzy Gillespie/James Moody
… we have our own sax/trumpet partnership featuring Karen Sharp, the first lady of UK jazz on the tenor and baritone saxes, partnered with Stuart Henderson, the master of trumpet and flugelhorn. The rhythm section is led by the amazing Leon Greening on piano, supported by Raph Mizraki on bass and Simon Price on drums.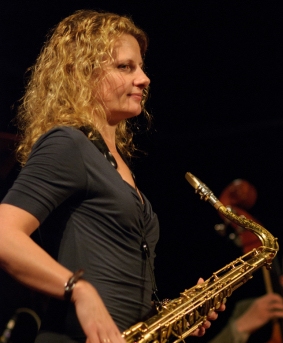 Karen Sharp's career took off when she was asked, in the early 2000's, to join Humphrey Lyttelton's band with whom she toured the UK and Europe for four years. During this period Karen also worked hard to establish her own quintet, touring the festival and club circuit and recording the first of many albums as a leader. 'Humph' persuaded her to take up the baritone sax and she hasn't looked back since, winning the British Jazz Awards for best tenor saxophonist on numerous occasions and appearing as a nominee in the rising star category of the Downbeat Critics Poll for baritone sax in 2018 and 2019.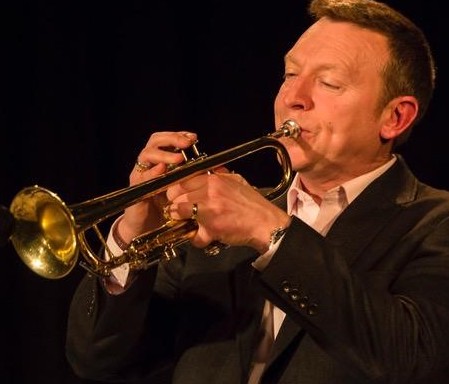 Stuart Henderson served from 1983 to 2005 in the military and was principal trumpet of The Scots Guards Band in Her Majesty's Household Division. He played many times for the Royal Family and at State occasions all over the world. Since leaving the services Stuart has become a fixture on the UK jazz scene appearing with many of the country's finest jazz musicians. He leads various small groups, is musical director of the Remix Jazz Orchestra and has played at many jazz festivals.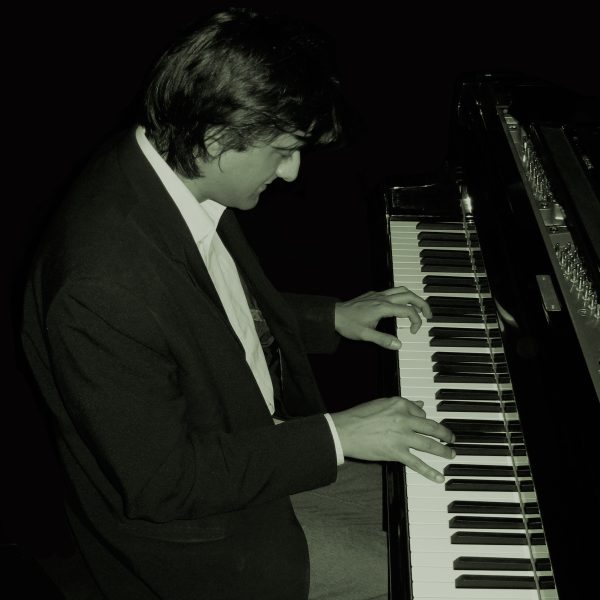 Leon Greening is a truly impressive jazz pianist. Since being named runner up in the Sun Alliance Young Jazz Musician of the Year Awards in 1999 he has gone on to establish an enviable career on the UK jazz scene. His straight ahead, swinging, hard bop style, inspired by the likes of US greats Bud Powell, Wynton Kelly and Bobby Timmons, has made him a favourite on the jazz scene for over two decades. He has been heard with many of the leading UK jazz artists starting in his younger days with such icons as John Dankworth and Peter King and many others since.
Leon is supported in the rhythm section by Raph Mizraki on bass, a multi-instrumentalist widely regarded as one of the finest jazz bass players in the country. He is a long-time member of the house band at renowned Oxford jazz club, the Spin. And Simon Price on drums with his Blakey-ish backbeat and propulsive drumming cannot fail to impress. He is the drummer of choice for many bands in the Thames Valley and Reading area and resident drummer and co-organiser with Stuart of the monthly jazz at the Retreat Pub in Reading.
---