Alban Claret & Evan Clegg – The Collection |

Buy tickets
Friday 8 July 2022 Progress Theatre, Reading | 7: 30pm | £16.00 (£14.00 concessions, £8 under 16) plus maximum 5% booking fee.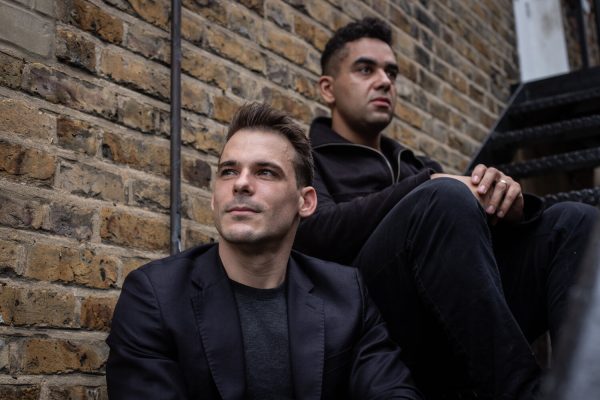 Alban Claret guitar
Evan Clegg trumpet
Duncan Eagles tenor sax
Luke Fowler double bass
Kuba Miazga drums
Do you like the idea of the bebop tradition being brought bang up to date?
Then you will love this gig.
"The Collection" comprises a quintet co-led by the French guitarist Alban Claret and the Yorkshire born trumpeter Evan Clegg. These London based musicians joined forces to record a 'collection' of compositions inspired by the works of some of their primary influences, notably saxophonist Charlie Parker, trumpeter Miles Davis and pianist Lennie Tristano.
A shared love of bebop and composition discovered at a fortuitous meeting at Tate Britain, set the two on a path leading to the May 2021 release of their debut album The Collection. Their original material rooted firmly within the jazz tradition, powerful delivery of snappy tunes and confident improvisational passages offer a compelling yet accessible listening experience.
"The Striking aspect of this album suggests great promise for the future"  – Jazzwise 
"A set of highly accomplished & hugely enjoyable tunes. The quality of the playing is exceptional." The Jazz Mann 
Alban Claret was born in the South of France and began playing the guitar when he was eight years old. He studied at the Royal Conservatory of the Netherlands with Martijn van Iterson. He has played with many luminaries, including Gregory Hutchinson and David Liebman.
Evan Clegg grew up in Yorkshire and studied jazz trumpet at Royal Welsh College of Drama and Trinity College of Music. He has performed in many of London's notable venues and in Europe, the USA, Mexico, India and the Middle East. He has toured with Max Romeo and Lee Scratch Perry.  Spending time with Kenny Wheeler further shaped his playing and he has developed a mature, distinctive style with musical 'to-the-point' phrasing that nods to his influences but is a unique voice of his own.
---