Daily Archives:
June 28, 2023
Wed 28 June | Regatta Jazz Lunch | Hugh Turner Trio | Hugh Turner guitar, Ollie Weston tenor sax, Curtis Ruiz acoustic bass | The Relais Henley, Hart St. RG9 2AR | 1 – 4pm | Lunch reservations 01491 572161 or info@therelaishenley.com
---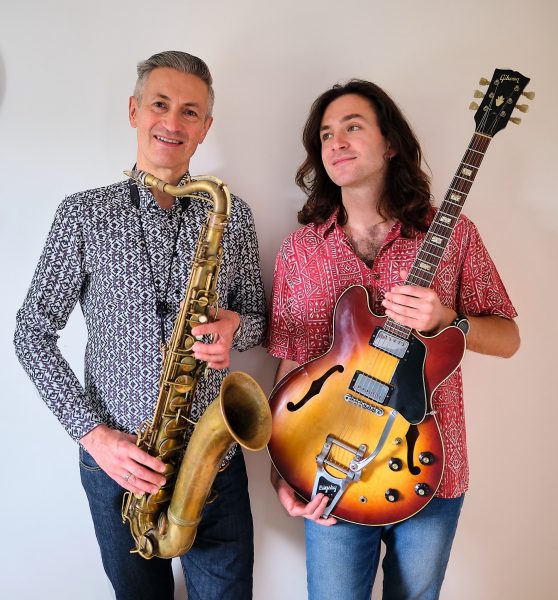 Wed 28 Jun| Guildford Jazz at the Cricket Pavilion | Dave O'Higgins and Rob Luft | Woodbridge Road, Guildford GU1 4RP | food and drinks from 7.15 pm Jazz from 8.00 pm | Tickets £20 (discounts for members and students) from here
Saxophonist Dave O'Higgins and guitarist Rob Luft present their second recording "Pluto" three years after "Play Monk & Trane". An album of straight-ahead modern jazz in the African American tradition with seven original songs, and two Monk & Trane hits. This is jazz in the African-American tradition, clearly coming from the Monk and Trane lineage, but not bound to emulating it. With Ross Stanley on piano, Misha Mullov-Abbado on bass and American drummer Rod Youngs.
---