Monthly Archives:
March 2022
Tues 1 Mar | Equinox Quintet with Andy Walls | Andy Walls piano, Peter Bingham tenor sax, John Clarke guitar, Derek Alford bass, and Andrew Eveleigh drums | Four Horseshoes pub, Sherfield-on-Loddon RG27 0EX | 8pm to 10.30pm | Four Horseshoes | No charge for admission (donations are welcomed)
---
Thurs 3 Mar | Mike Goff Trio | Mike Goff drums, Nick Hill piano, Howard King bass | Live and livestream show | The Hope, Windsor, SL4 3HR / Online at www.facebook.com/groups/thehopewindsor | 8pm | Come as you are. Pay as you feel. Your donations make it happen |
A regular on the Oxford jazz circuit and host of Goring Community Jazz Club, Mike Goff Trio got together at the start of the pandemic to study and rehearse popular standards, some calypsos, samba, bossa nova, South African township grooves and jazz crossover backbeats. With gig pros Nick Hill and Howard King.
Covid-19 Risk Assessment in place. We request that you return a negative free lateral flow test before attending.
---
Friday 4 March 2022 Progress Theatre, Reading | 7: 30pm | £18.00 (£16.00 concessions) plus maximum 5% booking fee.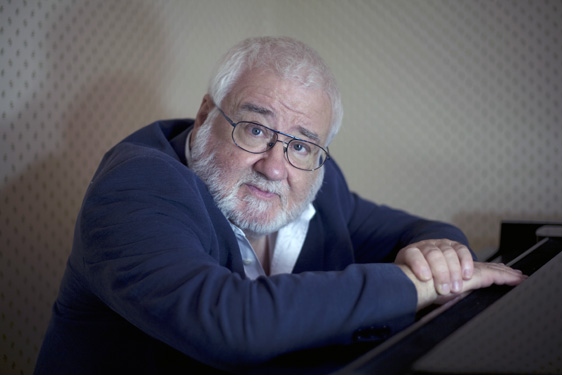 John Horler piano | Alec Dankworth bass| Ronnie Jones drums
Jazz at Progress will mark the sixtieth anniversary of Bill Evans' seminal album 'Sunday at the Village Vanguard' with 'A Tribute to Bill Evans' led by John Horler, one of Britain's most acclaimed and cherished pianists.
John will pay homage to the man, the music and the magic of the ground breaking Bill Evans Trio accompanied by long-time associate Alec Dankworth on bass and drummer Ronnie Jones.
Bill Evans made an indelible impression on John Horler when he saw him play 'live' in London for the first time. Evans' unique ability to weld the music of European composers Debussy, Ravel and Brahms into his own very special jazz language, inspired John to become a jazz musician. "Even today," John says, "Bill is still the most influential figure in my playing … in an inspirational way."
John's credentials as a musician are as impeccable as they are diverse. He started studying at the Royal Academy of Music at the precocious age of 16, at a time when jazz was still regarded as the 'Devil's Music' in academic circles. His route to success was through pub gigs and appearances on BBC's Jazz Club, funded by work as a successful session musician. As his reputation grew he found himself increasingly supporting American visitors of the stature of Bob Brookmeyer, Clark Terry, Zoot Sims, Al Cohn, Art Farmer, Pepper Adams, Bud Shank and Shorty Rogers, and most memorably, working with Chet Baker.
On the domestic scene John has worked closely in recent years with Tony Coe, Alan Barnes, Simon Spillett and the late-Peter King. For twenty years he was first-call pianist for Sir John Dankworth and Dame Cleo Laine.
"Jazz and classical idioms live happily side by side in the benign and often surprising world of pianist and composer John Horler. It's best not to try second-guessing him, just wait and enjoy what emerges. He  does what only the very best can do: he creates a version that is completely his own while also conveying the essence of the original".  Dave Gelly (The Guardian, 15 July 2018).
August 2021 saw the release of 'Dancing in the Dark' (Gearbox CD/vinyl GB1567), a duet album between John Horler and Tony Coe, recorded live at the 2007 Appleby Jazz Festival. Read John Fordham's interview with the protagonists.
Don't miss this unique opportunity to see and hear the extraordinary talent of John Horler; jazz at its very best interpreted by a world-class master of the art.
---
Jazz in Reading would like to thank Hickies Music Store, Reading & Tiverton
for the hire of the Yamaha upright piano
---
Fri 4 Mar | John Horler – A Tribute to Bill Evans | John Horler piano, Alec Dankworth bass, Ronnie Jones drums | Progress Theatre | 7: 30pm | £18.00 (£16.00 concessions) plus maximum 5% booking fee | Read more here | Book now | Jazz in Reading would like to thank Hickies Music Store, Reading & Tiverton for the hire of the Yamaha upright piano.
---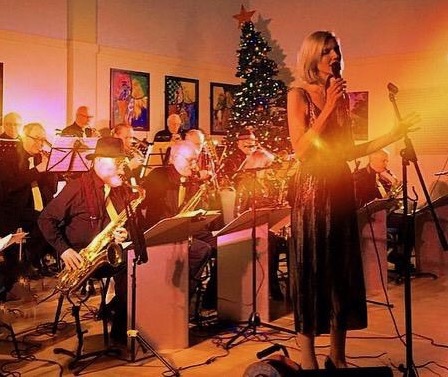 Sat 5 Mar | The Supertonics Big Band, plus guest vocalist(s) | Popular 17-piece Swing Band | Carnation Hall, Winkfield Row, Bracknell RG42 7PA | 7.30pm | Tickets £12, reserve in advance via davidbennett470@gmail.com or 07739-314261 or www.thesupertonics.co.uk
---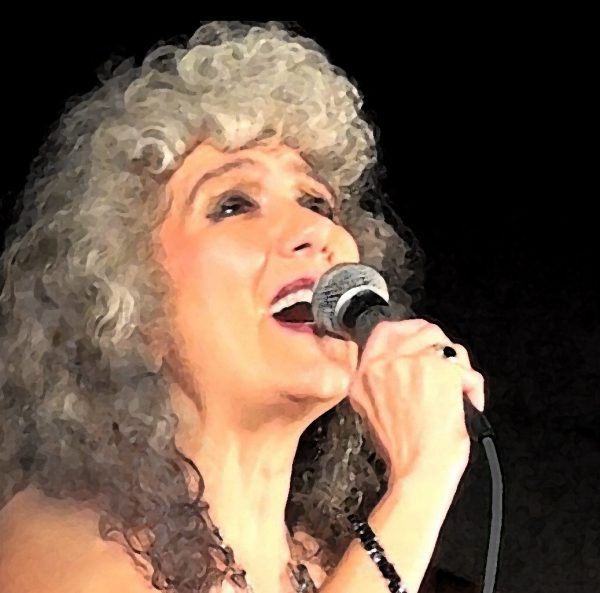 Sat 5 Mar | Jazz at the Queens Head – Lea Lyle and Trio | Lea Lyle vocals, Phil Craddock piano, Phil Berry bass, Jim Wade drums | Reading | Queens Head | 8pm | Free entry
Following training at the Birmingham School of Speech and Drama, Lea spent her formative years in theatre and pantomime, before moving on to television and films. These days she focuses on singing, ranging from solo appearances to fronting big bands. Lea has a unique vocal range and a voice that has been said to "melt like chocolate and warm hearts on the coldest of nights".
---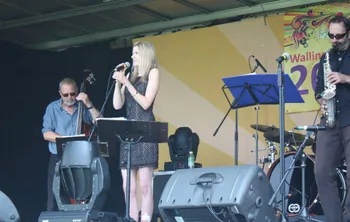 Fri  11 Mar | Jazz at The Goring Community Jazz Club | Fleur Stevenson vocals, Otto Carretta alto saxophone, Nick Hill  piano, Howard King  bass, Mike Goff drums | Goring Community Centre, The Old School, Station Rd, RG8 9HB | 7:30 pm | Tickets here or cash or card on the door and tickets available from Inspiration Goring.
---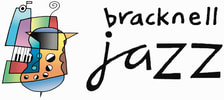 Fri 11 Mar |  Mark Bassey-trombone, Simon Cook-piano, Andy Masters-bass,  drums  tbc | Recital Room| South Hill Park Bracknell | 7:30pm | £16.00, £8.00 under 18s and concessions available | www.southhillpark.org.uk | 01344 484123
---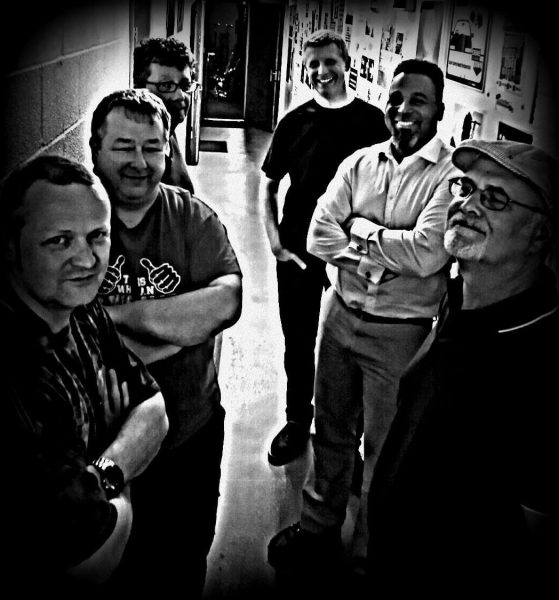 Sat 12 Mar | The Fusion 6 | Andy Kennedy sax, Tony Imbierski keys, Paul Wallace bass, Tony Mckenna drums & percussion, Alison Rolls vocals | The Retreat, 8 St John's Street, Reading RG1 4EH | 8:30 pm | Free entry
Six dudes fusing funk, jazz, blues and Latin elements until they feel the groove
---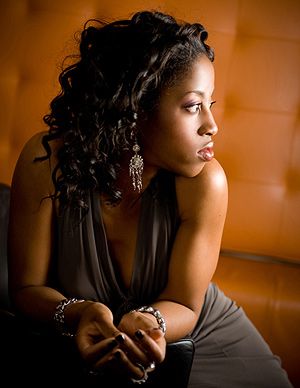 Tues 15 Mar | Louise Claire Marshall vocals, John Smith keys/MD, Danny Marsden trumpet, Georgio Serci guitar, Tristan Banks percussion, Marianne Windham bass | The Harlington, Fleet GU51 4BY | 8.00 pm | Tickets £20 available online at https://fleetjazz.wordpress.com or from the box office on 01252 811009 Mon-Fri 9:30 am – 5 pm Sat 10 am – 3 pm.
---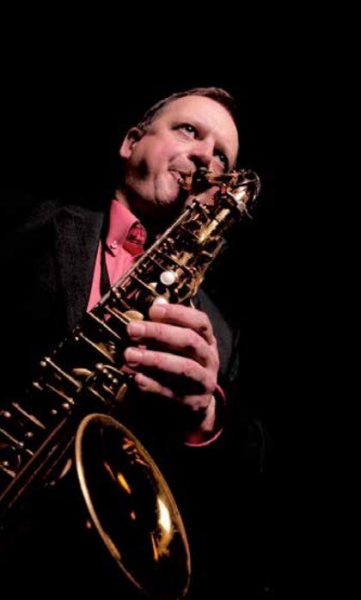 Fri 18 Mar | Homage to The Ellington-Strayhorn Collaboration | Alan Barnes saxophones and clarinet, Jez Brown bass, Winston Clifford drums, Alex Hutton piano) | Norden Farm, Maidenhead | 8pm | £15, £13 conc, | Book online here or call the Box Office: 01628 788997
Duke Ellington was one of the most important creative forces in the music of the twentieth century. His influence on classical music, popular music, and, of course, jazz, simply cannot be overstated. Billy Strayhorn was a gifted composer and arranger who flourished in Duke Ellington's shadow. He brought a more linear, classically schooled ear to Ellington's works, drawing on the contrasts between players or sections to create a new sound for his band. This concert will nostalgically revisit the repertoire of this unique collaboration.
Alan Barnes is a prolific performer, composer, arranger, bandleader and soloist. best known for his work on clarinet, alto and baritone sax, combining a formidable virtuosity with a unique musical expression and collaborative spirit.
---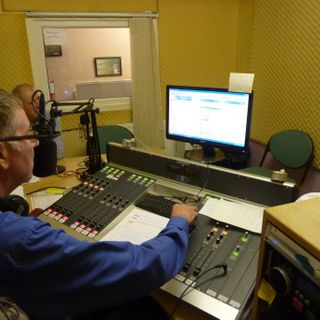 Our broadcast this week on the Hot Biscuits jazz show features extracts from a live set at Creative Space from the Phil Shotton Quartet. Tracks also from Ben Crosland's Quintet, Tim Garland & Jason Rebello, Kevin Figes Quartet and Tumultuous Tantrums. If this sounds interesting share the word and tune in 24/7 for our new weekly shows starting Mondays at www.mixcloud.com/stevebewick
---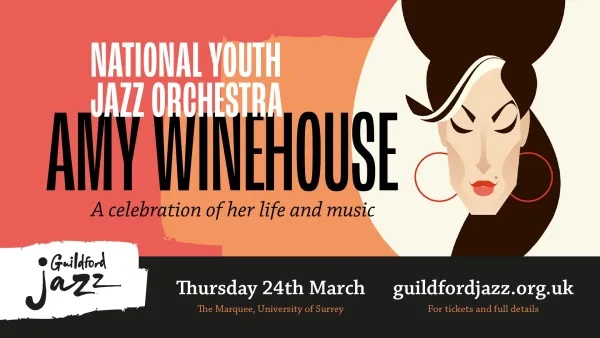 Thurs 24 Mar | National Youth Jazz Orchestra | Amy Winehouse: a celebration of her life and music | In collaboration with Guildford Jazz | The Marquee, University of Surrey | 7:45pm | £18/£16 for Guildford Jazz Members)/£5 for students | Tickets and directions here
---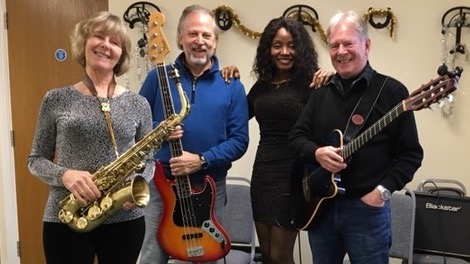 Fri 25 Mar| Blue Jazz | Sheena Caprice vocals, Leslie Maynerd alto sax, Dave Maynerd guitar, Simon Lenton bass | The Ferryboat pub, Whitchurch on Thames RG8 7DB | 7:30pm | Enjoy live jazz, food and drink | Free entry
---
Sat 26 Mar | Katriona Taylor Duo | Katriona Taylor vocals, Peter Hammond keys | The Angel, Woolhampton RG7 5RT | Music from 8pm | Free entry. Call 0118 971 3827 to make dinner reservations
Katriona has sold out top venues such as Pizza Express Jazz Club, Cafe Royale and The Bull's Head Jazz Club as well as performing at international gigs and festivals. She has opened for the legendary eleven-times Grammy-winning soul legend George Benson in Europe as part of his world tour.
"As a singer, Taylor has a sultry, smoky voice. She's a versatile vocalist who can pay tribute to Nina Simone and Diana Krall"  Jon Clay – Jazzwise Magazine
---