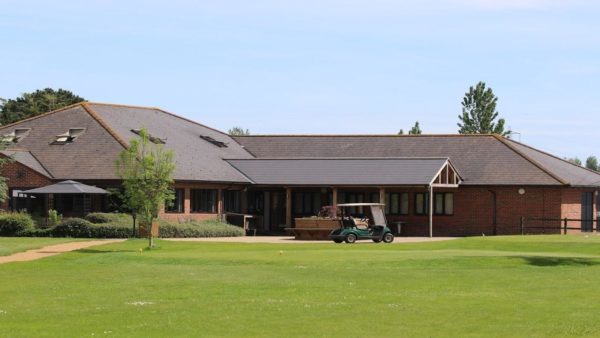 Why has this jazz venue been created?
When Jazz at The Magpie and Parrot sadly came to an end after seven glorious years, the organisers looked for alternative venues which would allow for the presentation of the same variety of bands and class of musician but which would offer advantages in terms of improved comfort, plenty of parking and availability of food. The 19th Hole hits the spot on all three counts.
What is The 19th Hole?
The 19th Hole is located in the rather classy newly-refurbished function room at Theale Golf Club, close to J12 of the M4. It is set up in cabaret table style (so no more squeezing in with nowhere to put your drink) and there is plenty of parking, An [optional] dinner menu allows you to choose to eat while you enjoy the music.
When are the performances?
Last Friday of the month • Doors 7pm • Music 8pm
Who will appear there?
In the same tradition as Jazz at The Magpie and Parrot, we will present a variety of musicians, bands and styles of jazz. Performance details are available here.
How can I book places?
Easy – enquire at the Club bar, call 07788 6666 08 or send an email

Where is the venue?
The address is: Theale Golf Club, North Street Theale RG7 5EX
It's a few minutes from J12 of the M4  near the junction of the A4 and the A340.  Map here