Gigs
---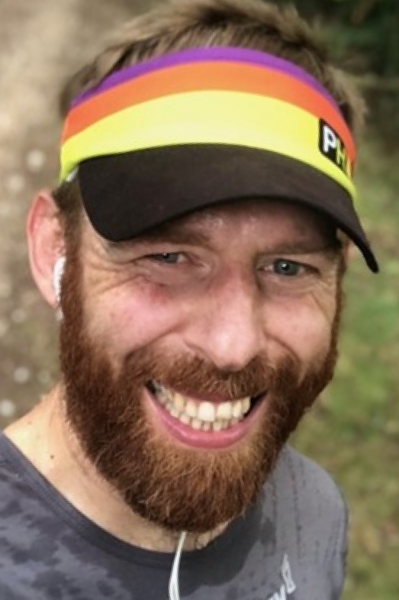 Sat 28 Aug | Bob Christopher Quartet | Bob Christopher sax and vocals, Phil Craddock piano, Phil Berry bass, Jim Wade drums | Kidmore End Cricket Club, The Hamlet, Gallowstree Common RG4 9BU | Free entry | Music from 7pm
Background: On 2nd June 2021, local NHS psychologist, Dr Tom Crossland pictured) set off from Kidmore End Cricket Club to run 1,900 miles around the coast of England and Wales. Supported by a small number of friends and family, his goal is to raise £20,000 for TRIBE Freedom Foundation to help end modern slavery. He will finish this epic run on 28 August at the Club at 4:15pm. As well as the music, the event features tea and cake, cricket , the Pavilion Bar and Jez's Fabulous Street Food.
---
Sat 28 Aug | Hot Biscuits Jazz Show | www.fc-radio.co.uk | 11pm | Next week's broadcast looks at the contemporary guitar, organ and drums Trio of Svarc Hanley Longhawn We also feature an interview and music from Helen Pillinger about her encounter with the Welsh harp. The broadcast opens with a track from Bluesy Susie .| Archives
---
Sat 28 Aug 2021 | Baron Mara | Jonathan Judge tenor sax, Ruben Berrios piano, Howard King bass, Tony Lyons drums | The Angel, Woolhampton RG7 5RT | Music from 8pm | Free entry. Call 0118 971 3827 to make dinner reservations
Formed in 2016, Baron Mara play in all styles of jazz, specialising in Bebop and Modal.
They played at the Cork Jazz Festival in 2017 and gig in the Reading-Windsor-Oxford area.
The band is currently recording an album of original compositions in Windsor.
---