Henley Jazz Workshop | Now in its 10th year!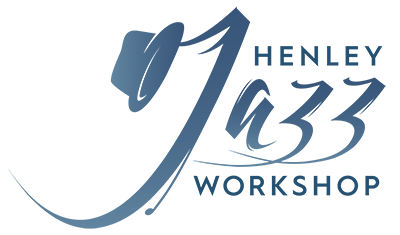 Mon 24 – Fri 28 July | Henley Jazz Workshop | Tutors: Andy Crowdy, Denny Ilett, Steve Waterman, Karen Sharp, Thomas L'Etienne, Alex Clarke | Held at Valley Road School, Henley on Thames 10am – 4pm | Performance Fri 28 July 7pm at Oaken Grove Vineyard, Fawley | £395 (half price for 18-25s) | Booking form and full details are available here.
How much experience do I need to have? The workshop is aimed at improvers / intermediate level musicians, as well as technically able musicians who want to learn more about jazz. You do need to be able to find your way around your instrument (so equivalent to Grade 3 level for those who have done grades). All groups are mixed ability. The tutors arrange the music so that everyone can play at their level and be stretched. Whether you are a classical genius, rock god, jazz baby or any other musical genre come and learn something new. Our tutors are chosen because they are well-respected practising jazz musicians, excellent tutors and exceptionally lovely human beings! Please note: Guitar and keyboard places are full.
---