Gigs
---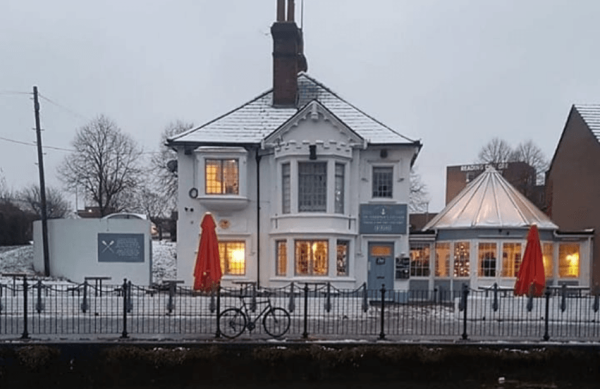 Tues 5 Dec | Jazz at The Fisherman's Cottage | 5thframe | Leslie Kett  trumpet, flugelhorn and percussion, Danny Reuben tenor sax, bass clarinet and flute, Paul McCarten keyboards, Steve Pierce bass, Jim Wade drums | Fisherman's Cottage, Kennet Side RG1 3DW | Music from 8pm | Free entry, donations welcomed.
Every fourth Tuesday: next date 2 Jan

Live music. Free entry. Excellent food and drink. And a lot more space than the late-lamented Global Cafe.  Who could ask for more?
Parking at The Fisherman's Cottage, on surrounding streets or take an easy stroll along the Kennet from the Queen's Road car park – park for just £3.60 for the evening. More parking information here
---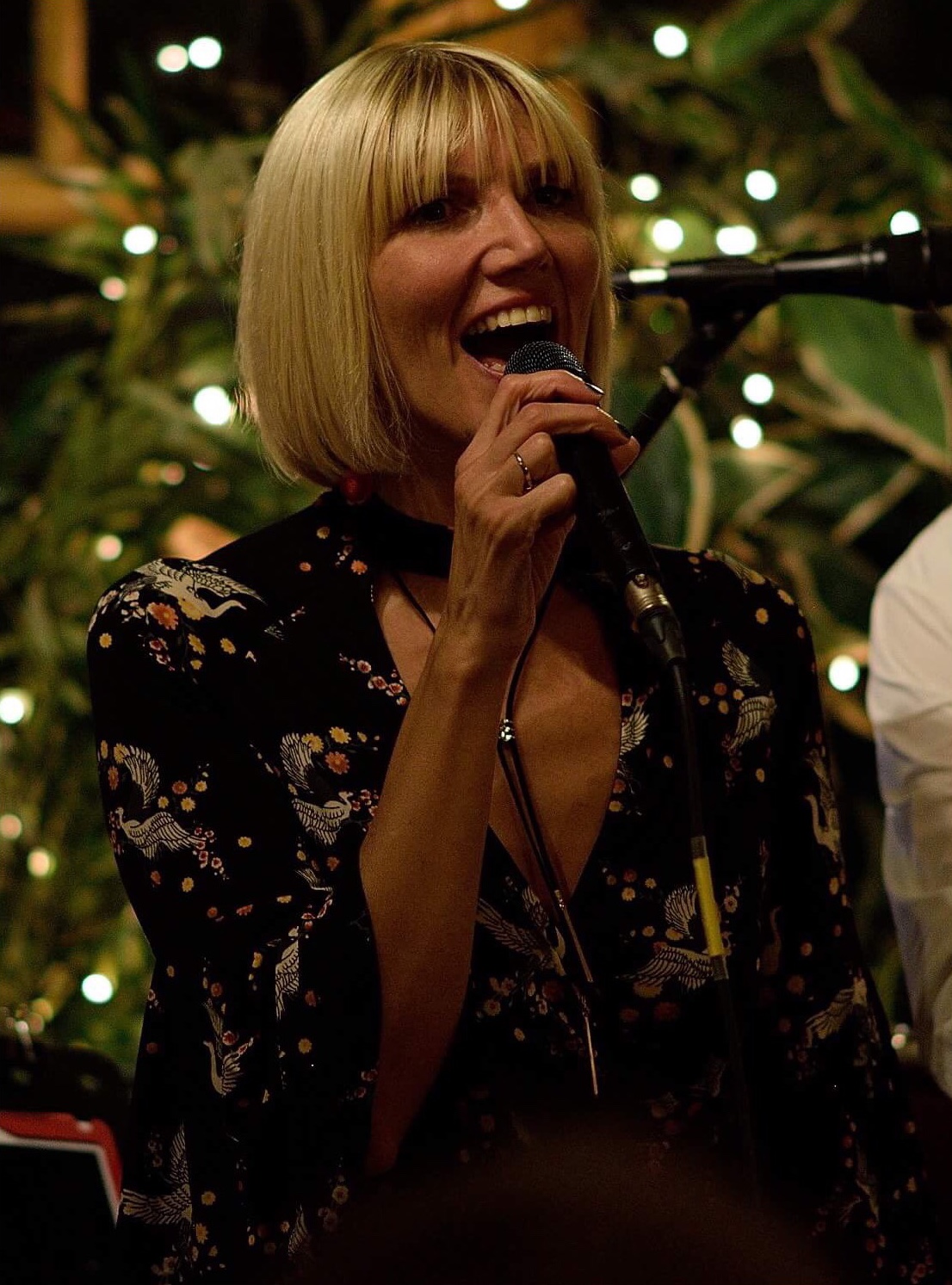 Tues 5 Dec | Equinox Quintet with Sarah Jane Eveleigh | Sarah Jane Eveleigh vocals, Peter Bingham tenor sax, John Clarke guitar, Derek Alford bass, and Paul Kaluza drums | Four Horseshoes pub, Sherfield-on-Loddon RG27 0EX | 8pm to 10.30pm | Four Horseshoes | No charge for admission (donations are welcomed)
---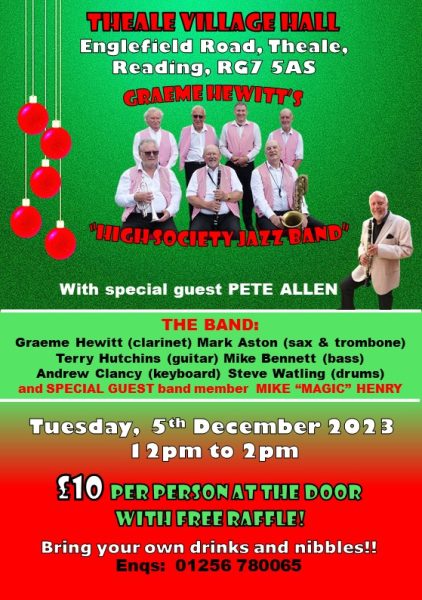 ---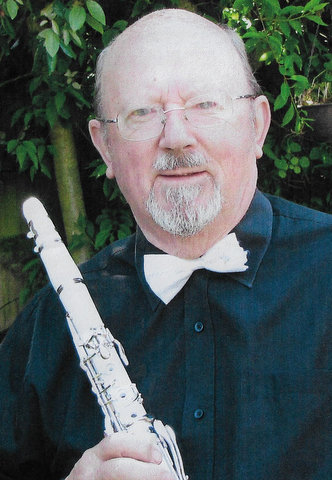 Tues 5 Dec | Graeme Hewitt and his High Society Jazz Band Christmas Party | Theale Village Hall, Englefield Rd, Theale, Reading RG7 5AS | Midday. Mike Henry is the band's trumpet player and Pete Allen will also be a guest. Bring your own Christmas Snacks and drinks, there is a free raffle included and some great jazz all for the sum of £10.
Graeme Hewitt now 84 and after more than 50 years, still leads his High Society Jazz Band which plays on the first Tuesday every month at Theale Village Hall. Aware that most of his followers are now 'mature folk', don't like driving in the dark or late nights, the band has been playing starting at midday and enjoying good attendances.
Mike Henry who was with Chris Barber for twenty years has established himself on trumpet with Graeme, a lovely guy and great musician.  Andrew Clancy is with the band on piano and is the regular pianist but has a full-time job so leaves room for deps to pop in on the days he has to show his face at work – he is with us here for this special party. An unexpected guest – an old friend of Graeme, Pete Allen – joins the party, so along with the band, Steve Watling on drums, Terry Hutchins guitar, Mike Bennett on double bass and Mark Aston on baritone sax, trombone and several other instruments,  we plan to have a great party with lots of seasonal melodies. If by chance you can't make it Graeme videos every session and it can be seen on YouTube usually by the following day.
During the session there is a free raffle organised by Marian and Jane and because there is no bar so you can save a fortune by bringing you own drinks, and being Christmas the refreshments, down to you, often take on a seasonal display. Candles, balloons, Christmas decorations and seasonal hats  make the band's partyone not to miss and with a few carols thrown in a great lead up to that special day, not to mention a bit of wonderful jazz.
---