Gigs
---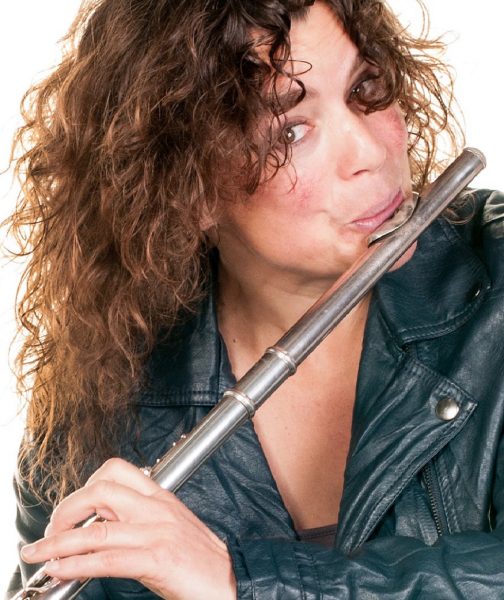 Sat 1  Apr | P'Jam
 | Annie Parker flutes, Lawrie Wright piano, Marianne Windham bass, Jim Wade drums | Queens Head 54 Christchurch Rd, RG2 7AZ | 8pm | Free entry
Fronted by the exuberant Annie Parker on flute and bass flute, P'Jam is a joyful quartet of musicians who simply enjoy playing jazz together 
in sometimes slightly unexpected and spontaneous ways. With a repertoire that
 spans Miles Davis to the Beatles, expect an evening of great music in good company!
---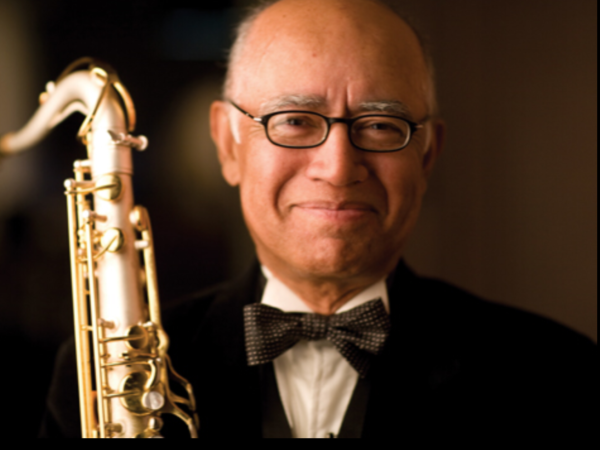 Sat 1 Apr | The Art Themen Trio | Art Themen saxes, Denny Ilett guitar, Andy Crowdy double bass | Unicorn Theatre, The Friends of Abingdon Abbey Buildings Trust, 18 Thames Street, Abingdon-on-Thames OX14 3HZ | 8pm, doors 7:30 | £16.50 incl booking fee | Tickets here
---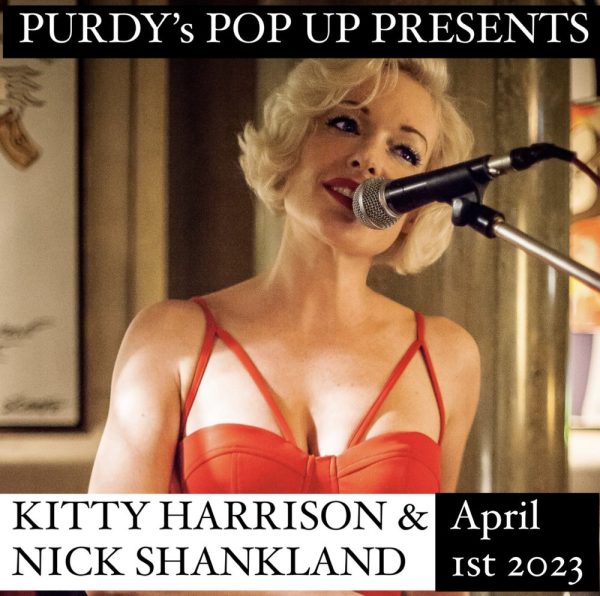 Sat 1 Apr | Kitty Harrison and Nick Shankland | The HAODS studio, 19 New Street, Henley-on-Thames, RG9 2BP | 8pm, doors 7:30pm | Tickets £21 here
---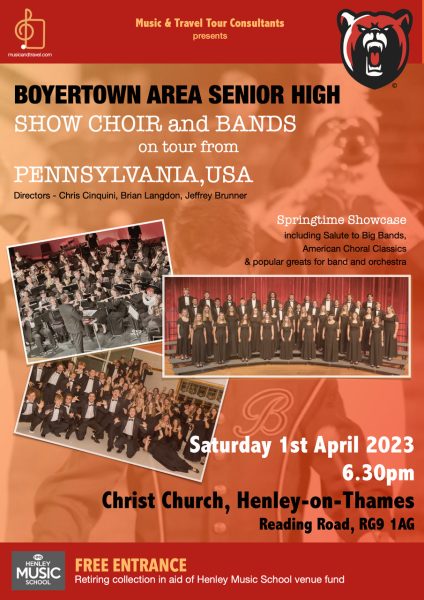 Sat 1 Apr | Boyerton area Senior High  on tour from Pennsylvania USA | Christ Church, Henley-on-Thames RG9 1AG | 6:30pm | Free entrance with collection in aid of Henley Music School venue fund.
This American High School Music Department will be staying in London for five days  where they will be giving a masterclass in St John's Smith Square, attending a West End Musical, and an LSO concert at the Barbican. They will  be coming to Henley-on-Thames to give this special performance. A rare chance to hear young musicians from Pennsylvania on tour in Henley! This will be an inspiration to both young and not-so-young and we invite you for a showcase of enticing music – ranging from Big Band, show tunes and popular classics.  There are 80 performers in total – a band, an orchestra and a choir – and we'd like to give them a proper Henley welcome by having a good turn out from the community.
---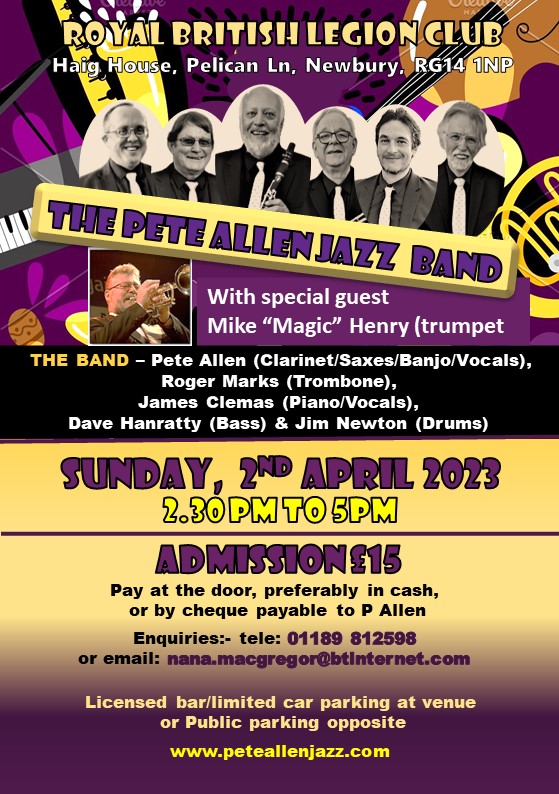 ---
Tues 4 Apr | Equinox Quintet with Annie Parker | Annie Parker flute, Peter Bingham tenor sax, John Clarke guitar, Derek Alford bass, and Paul Kaluza drums | Four Horseshoes pub, Sherfield-on-Loddon RG27 0EX | 8pm to 10.30pm | Four Horseshoes | No charge for admission (donations are welcomed)
---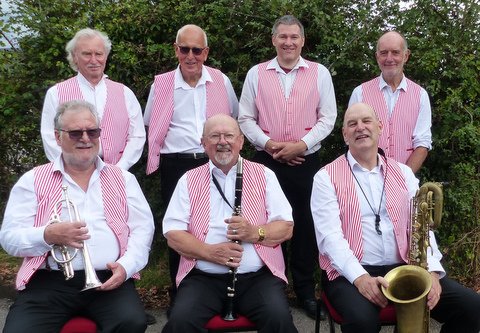 Tues 4 Apr | Graeme Hewitt's High Society Jazz Band | Theale Village Hall | 12 noon | £10 on the door | Bring your own drinks and nibbles
Featuring Mike Henry on trumpet (with Chris Barber for over twenty years), Bruce Boardman on piano (with Graeme every Sunday lunchtime at the Ramada Hotel in Reading – over 40 years ago and went on to become pianist to Val Doonican), and Dave Moorwood who played regularly with Graeme, he joins the band on banjo and guitar and will add some unique vocals to the session.
---
Wed 5 Apr | Guildford Jazz at the Cricket Pavilion | Kate Williams Quartet | Woodbridge Road, Guildford GU1 4RP | food and drinks from 7.15 pm Jazz from 8.00 pm | Tickets £20 (discounts for members and students) from here
Pianist/composer Kate Williams has gained a reputation as a distinctive writer and performer, with her Bill Evans-inspired piano playing receiving critical acclaim. Her quartet, which features world class guitarist Mike Outram, will pay tribute to Bill Evans and Emily Remler.  This evening's programme will include some of their original tunes as well as some of their unique takes on well-known standards. "Williams has a quality rare among jazz composers: a musical vocabulary that's all her own"  The Observer ****
---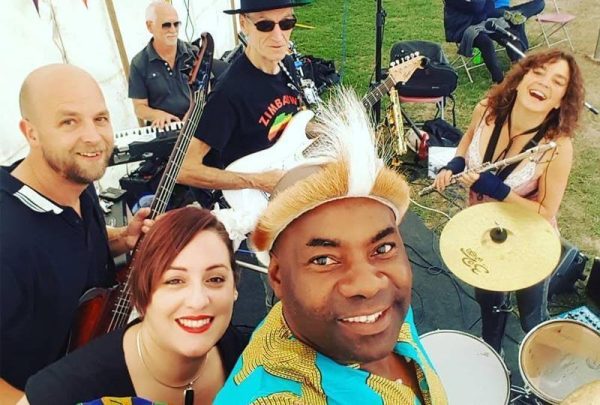 Thurs 6 Apr | Funk Soul Jazz Blues @ The Butler, Reading | Limpopo Grove | Afro-fusion band and supporting DJ sets | The Butler 85-91 Chatham St, Reading RG1 7DS | 8:30 til late | £8 on the door
---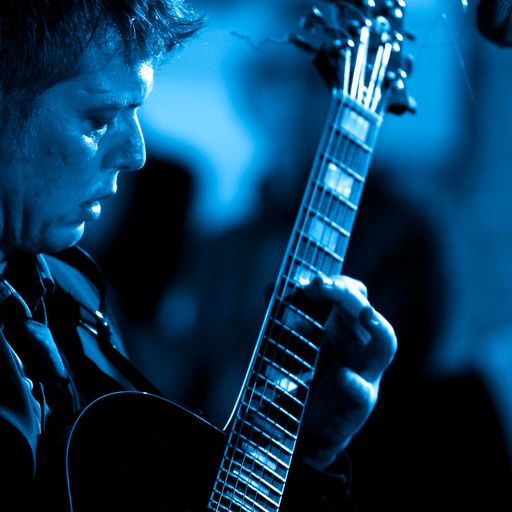 Fri 7 Apr | Bracknell Jazz | Nigel Price & house band featuring Jonny Ford | South Hill Park, Bracknell RG12 7PA | 7:30 pm | Tickets £16.50 (£8 under 18s) here
Nigel Price is one of Britain's finest guitarists.  His blend of flowing bebop lines, blues feeling and the will to swing has made him instantly accessible and popular with jazz audiences. He is a regular performer at Ronnie Scott's and ex James Taylor Quartet. Nigel is also the founder and fierce champion of the Grassroots Jazz charity.  The Bracknell Jazz house band will be joined by Jonny Ford on tenor sax.  www.bracknelljazz.co.uk
---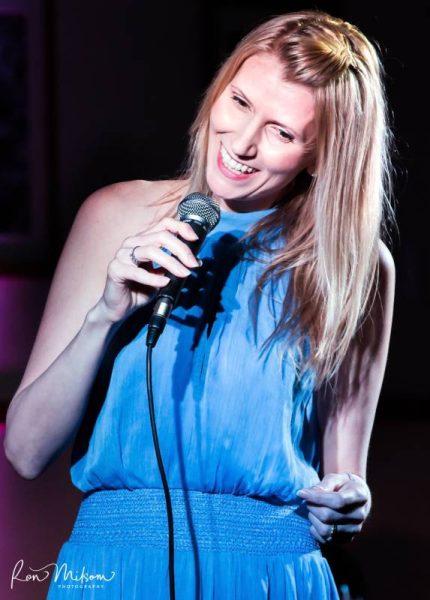 Sun 9 April | Fleur Stevenson/Hugh Turner Duo | Lyndhurst arms Reading – part of the Easter Village Festival | Time tbc prob 4-6pm | Free entry
---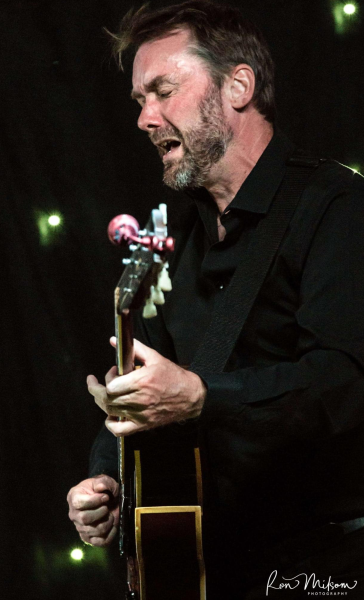 Thurs 13 Apr | Hugh Turner Funk Quartet | The Butler Pub, Chatham Street, Reading | 8.30pm | £7 cash / card on the door
---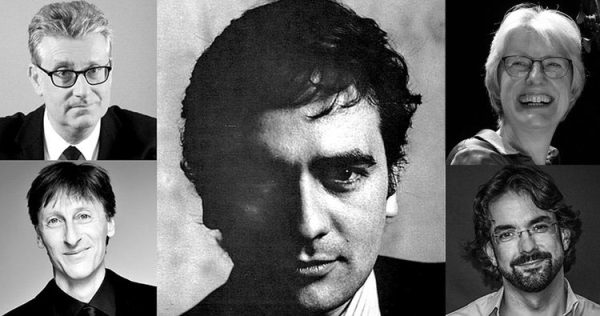 Fri 14 Apr | Guildford Jazz at the Cranleigh Arts Centre | Chris Ingham Quartet | Chris Ingham piano, Paul Higgs trumpet, Marianne Windham double bass, George Double drums | 1 High St, Cranleigh GU6 8AS | Jazz from 8.00pm | Tickets from £21 (discounts for members and students) from here
The comic actor Dudley Moore was also one of the UK's most dazzling, swinging jazz pianists and an accomplished composer.  Following a UK tour and performances at the EFG London Jazz Festival and Ronnie Scott's, pianist Chris Ingham and his quartet present an entertaining evening revisiting Dudley's 1960s jazz. "Unfailingly tuneful and spiced with gentle harmonic guile…Dudley would have been delighted" **** OBSERVER       "Swing, humour and poignancy…a jazz joy" **** MOJO   
---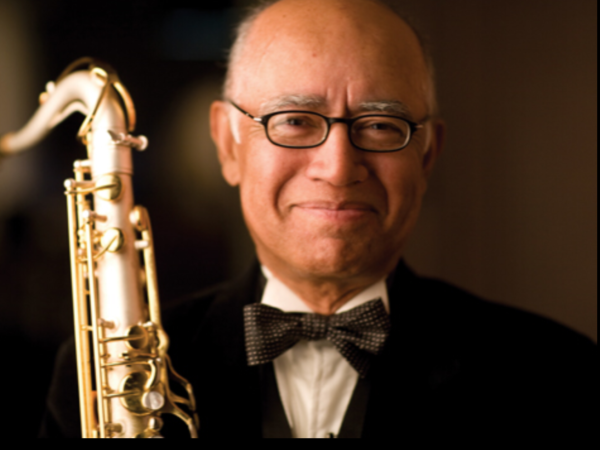 Fri 14 Apr | Art Themen Quartet | Art Themen sax. Alex Hutton piano, Jez Brown bass, Dave Barry drums | Norden Farm, Maidenhead | 8pm | £16 | Book online here or call the Box Office: 01628 788997
---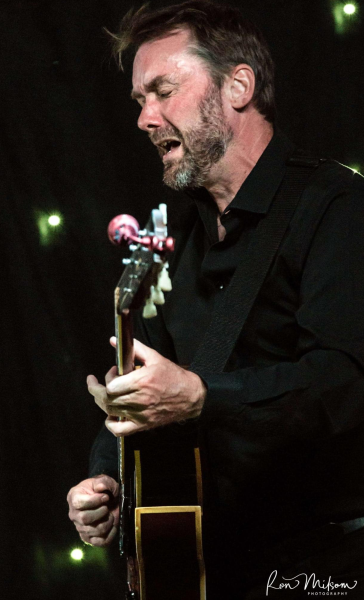 Fri 14 Apr | Hugh Turner guitar, Nick Hill piano, Howard King bass, Mike Goff drums | Goring Community Centre, The Old School, Station Rd, RG8 9HB | 7:30 pm | £10
---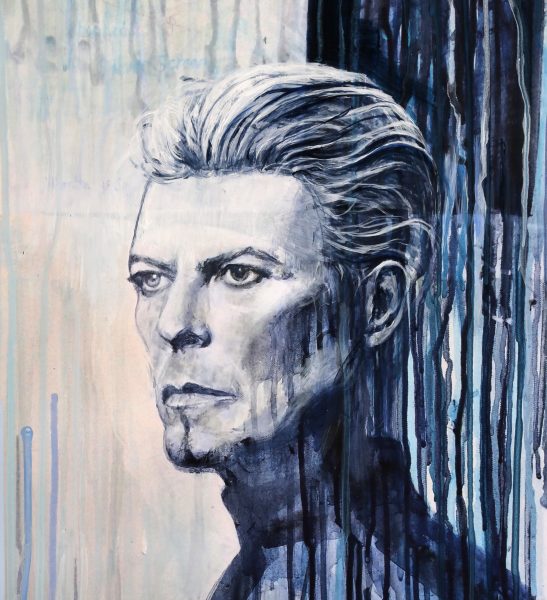 Sun 16 Apr | The Songs of David Bowie…Re-Imagined Featuring Oliver Darley and Chad Lelong | Oliver Darley – Vocals, Chad Lelong – Piano, Nick Ereaut – Bass, Jonathan Wingate – Host | Bishop's Court Farm, 91 High St, Dorchester on Thames OX10 7HP | Doors: 6pm Show: 7-9pm | £20 | Tickets
"A voice that could sing the angels to sleep and wake the devil from his bed." Ray Charles. Oliver Darley and pianist Chad Lelong will be unveiling their stunning debut album – The Seat With The Clearest View. Covering every aspect of the Starman's career, this astonishing show is reassuringly familiar and yet utterly unlike anything Bowie fans might expect. Hosted by the Executive Producer of the album – BBC broadcaster, Jonathan Wingate – who worked as David Bowie's spokesman.
---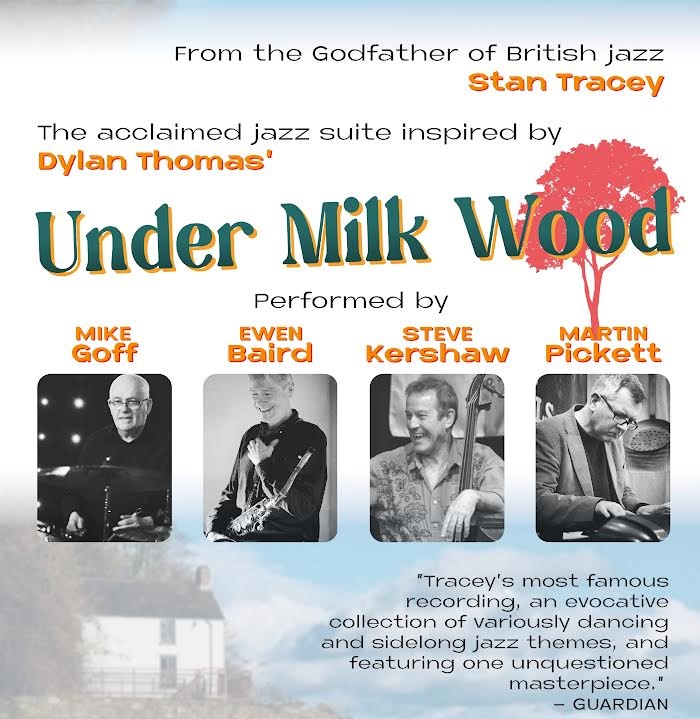 Tues 18 Apr | Marlow Jazz Club | The Mike Goff Quartet | Ewen Baird saxophone, Martin Pickett piano, Steve Kershaw bass, Mike Goff drums, together with a Narrator and two Welsh voices adding short extracts from Dylan Thomas's amusing work | Royal British Legion Hall SL7 1NT | 8.30pm | £10 pay at the door
This is likely to be a very popular gig so advance reservation is strongly advised on 01628 486571
---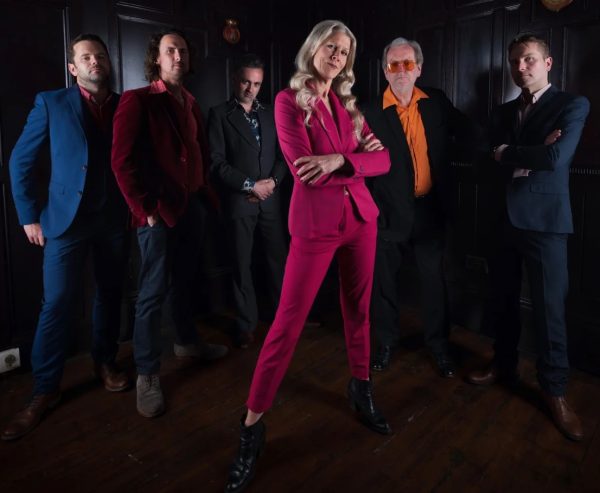 Tues 18 Apr | Moscow Drug Club | The Harlington,  Fleet, GU51 4BY | 8pm, doors and bar from 7.15pm | £20 | More information and tickets here or from the Box Office on 01252 811009 or on the door, cash or card.
A curious musical place where elements of Berlin Cabaret, Latin Tinge, French musette and storytelling meet… Imagine having a few to drink and staggering arm in arm into the darkness of an eastern European cobbled street and stumbling into a bar where Django Reinhardt and Tom Waits are having an after-hours jam with the local Tziganes. Combining their original material with songs by the likes of Jaques Brel, Tom Waits, Leonard Cohen & Eartha Kitt, Moscow Drug Club delivers an intoxicating and intimate musical experience "★★★★ Brilliant" – The Jazz Mann |
---
Fri 21 Apr | Guildford Jazz at the Stoke Pub | Dave Lewis Quartet | 103 Stoke Rd, Guildford GU1 4JN |  Jazz from 8.00 pm | Tickets £16 (discounts for members and students) from here
US tenor saxophonist Dave Lewis is a soulful and funky player with a natural affinity to the Jazz/ R&B greats like Dexter Gordon, King Curtis and Joe Henderson. Dave will be joined by Robin Aspland, one of the most accomplished pianists and accompanists in the UK, and the extraordinary Rod Youngs on drums, with Guildford Jazz anchor Marianne Windham completing the line up on double bass.
---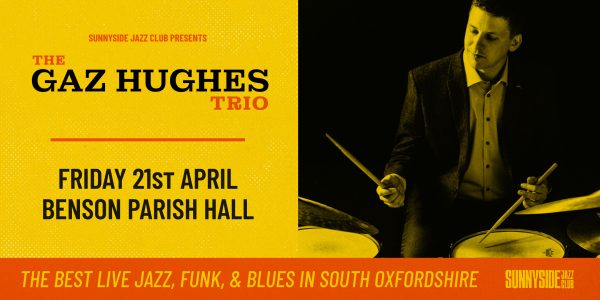 Fri 21 Apr| Gaz Hughes (Drums), Andrezej Baranek (Piano), and Ed Harrison (Double Bass) | Benson Parish Hall, OX10 6LZ | 7:30-10pm | £16.00 | Tickets available online
Exciting drum-led jazz trio with lashings of swing and effortless bebop improvisation
---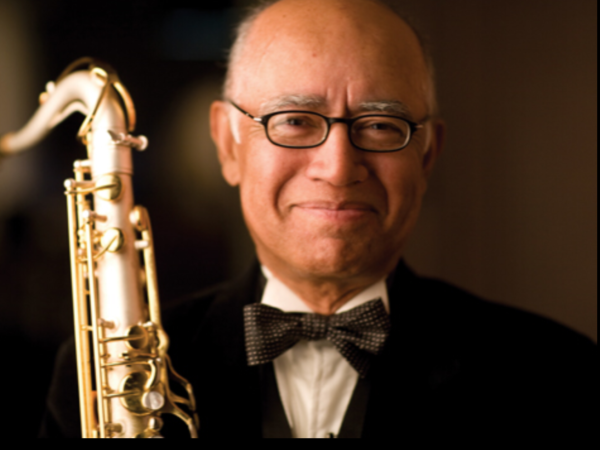 Fri 21 Apr | Art Themen Trio | Art Themen tenor sax, Denny Ilett guitar, Andy Crowdy bass | Haddon Acre, Sires Hill OX11 9BG | Bar 7:30, concert 8pm | £26 | Tickets here
The music continues at the cosiest and most intimate venue in Oxfordshire! The team from Rhythms at the Yurt have cooked up a great calendar of spring and summer events for you to enjoy. Be warned with just 30 seats these events sell out fast !
---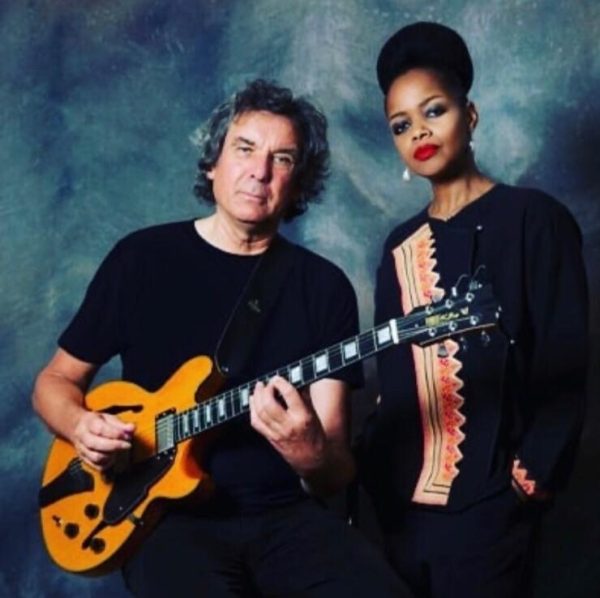 Sat 22 April | John Etheridge and Vimala Rowe | John Etheridge guitar, Vimala Rowe vocals, Raph Mizraki double bass and Charlie Stratford drummer | Crowmarsh Jazz Club, Crowmarsh Crowmarsh Village Hall, Benson Lane, Crowmarsh Gifford, OX10 8ED | Bar available | Wallingford | doors 6.45pm, show 7.30pm | £15: https://crowmarshjazz.co.uk
---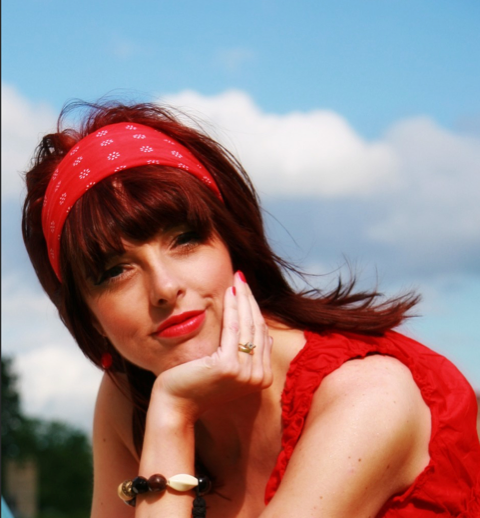 Fri 28 Apr | Joanna Eden Trio | Joanna Eden vocals, Hugh Turner guitar, Raph Mizraki acoustic bass | Five Horseshoes, Maidensgrove nr Henley | 8pm | £16 music cover advance payment | Diners only | Call reservations on 01491 641282
Super jazz singer/songwriter Joanna is a regular performer at all the top London jazz clubs including Ronnie Scott's, Dean St Pizza Express and the Pheasantry in Chelsea.
---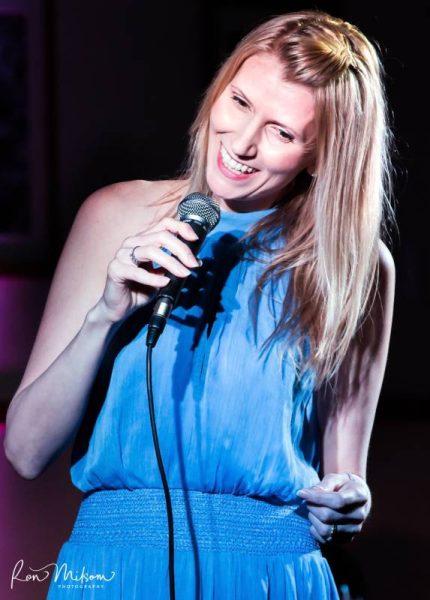 Fri 28 April | Fleur Stevenson/Hugh Turner Duo | Fleur Stevenson vocals, Hugh Turner guitar | Cornerstone Arts, Didcot | 5-7pm (every last Friday of the month) | Free entry
---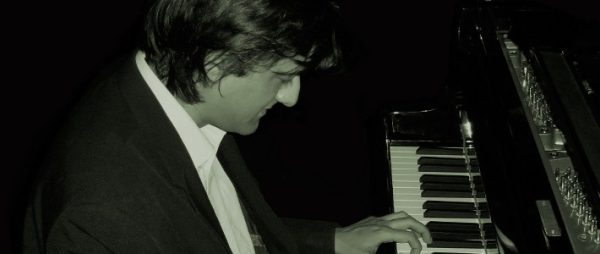 Fri 28 Apr | Leon Greening Trio plus guest Alex Garnett | Progress Theatre, The Mount, Reading RG1 5HL | 7: 30pm | £18.00 (£16.00 concessions, £9 under 16) plus maximum 5% booking fee | Details
---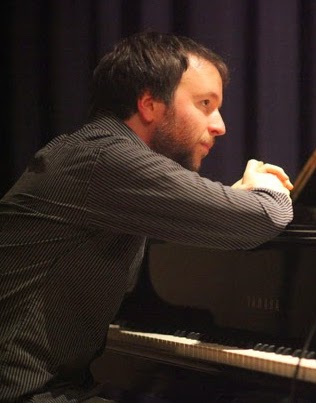 Sat 29 Apr | Frank Harrison Trio | Frank Harrison piano, Mark Hodgson acoustic bass, Martin France drums | Mockbeggars Hall, Blewbury OX119QQ  | 8pm | £25 | Advance Bookings only through Izabela@dircon.co.uk
Private house concert, strictly advance bookings and payment. We're very excited to welcome this wonderful trio of musicians to Mockbeggars Hall.They are all superstar players in their own right and together they will be explosive. Expect a wonderful evening of piano led modern jazz with an exceptional rhythm section.
---
Sat 29 Apr | Steph Pirrie Quartet | Steph Pirrie vocals & trumpet, Phil Craddock piano, Barrie Griffin bass, Jim Wade drums | The Angel, Woolhampton RG7 5RT | Music from 8pm | Free entry. Call 0118 971 3827 to make dinner reservations
Steph Pirrie has performed as a vocalist with some of the UK's finest musicians and is currently studying jazz trumpet at the UK Jazz School working with some of our most admired educators, including Nick Weldon, David Lewis and Steve Waterman.
She began studying voice and classical trumpet aged 11. Her love of harmony, singing and groove-based music inspired her to become a jazz singer.
Steph is also an accredited vocal coach and conductor specialising in groups, acapella, backing vocals and choirs.
---
Sun 30 Apr | Jazz at the Hope & Anchor: P'Jam | Annie Parker flutes, Phil Craddock piano, Lawrie Wright bass, Jim Wade drums | Hope & Anchor, Station Rd, Wokingham RG40 2AD | 5:30 – 7:30pm | Free entry
Come along to support this new venture – regular early Sunday evening jazz in a terrific venue
---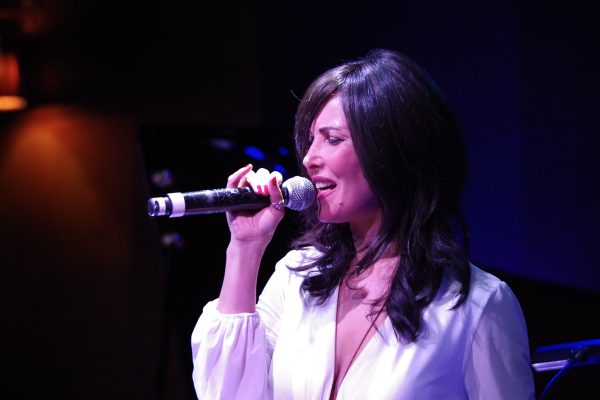 Sun 30 Apr | Tribute to Ella Fitzgerald and Louis Armstrong | Jo Harrop – Vocals, Alex Hutton – Piano, Andy Davies – Trumpet, Jihad Darwish – Bass | Bishop's Court Farm, 91 High St, Dorchester on Thames OX10 7HP | Doors: 6pm Show: 7-9pm | £20 | Tickets 
"A very fine jazz singer. When she sings, she moves me." Iggy Pop – BBC 6 Music. For this very special one-off performance, Jo Harrop will be joined by trumpeter Andy Davies and pianist Alex Hutton to celebrate the music of Ella Fitzgerald and Louis Armstrong. Between 1956 – 1959, they recorded three timeless albums (Ella and Louis, Ella and Louis Again and Porgy and Bess). Although Fitzgerald and Satchmo's singing styles could not have been more different, together they enjoyed a symbiotic musical connection which still sounds utterly irresistible after all these years.
---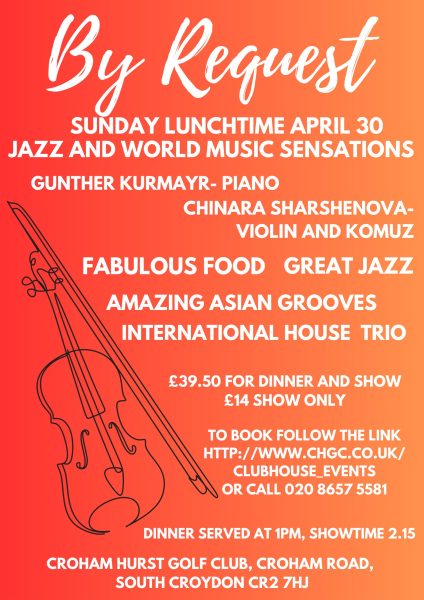 ---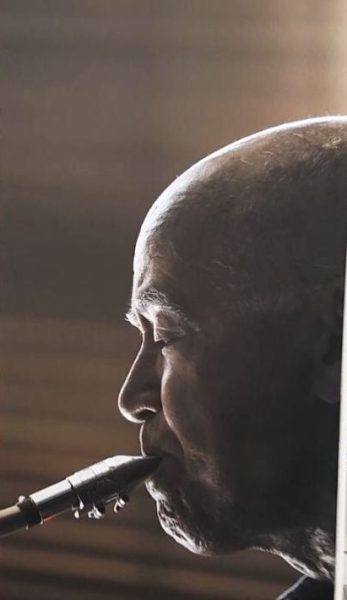 Sun 30 Apr | Jazz Funk Soul Fusion | Art Themen saxophone, Mike Gorman organ, Jim Mullen guitar |12.00 – 6.00pm  | Tickets £22.00 available online | Food available to pre-order online.
---