Gigs
---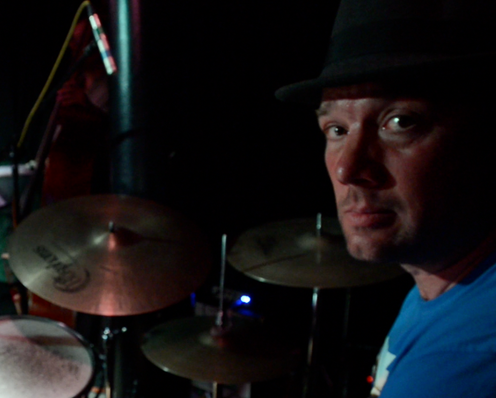 Fri 3 Feb | Gary Willcox's Drummer/Composer Project | Progress Theatre, The Mount, Reading RG1 5HL | 7: 30pm | £18.00 (£16.00 concessions, £9 under 16) plus maximum 5% booking fee | Details and tickets
---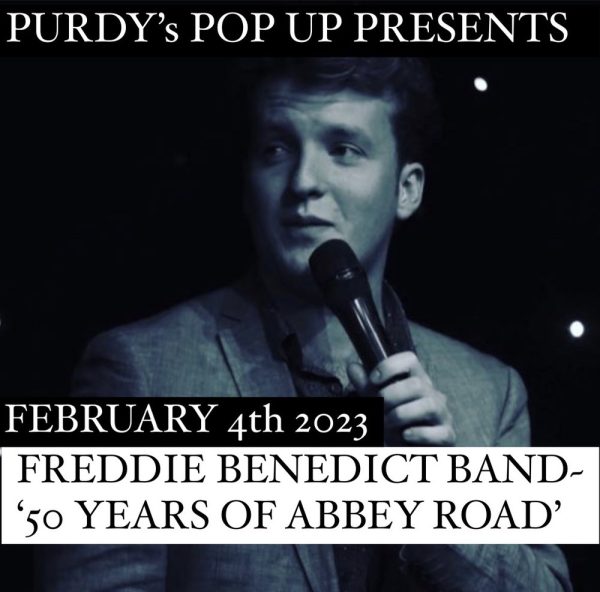 Sat 4 Feb | Freddie Benedict '50 Years Of Abbey Road' | The HAODS studio, 19 New Street, Henley-on-Thames, RG9 2BP | 8pm, doors 7:30pm | Tickets £21 here
---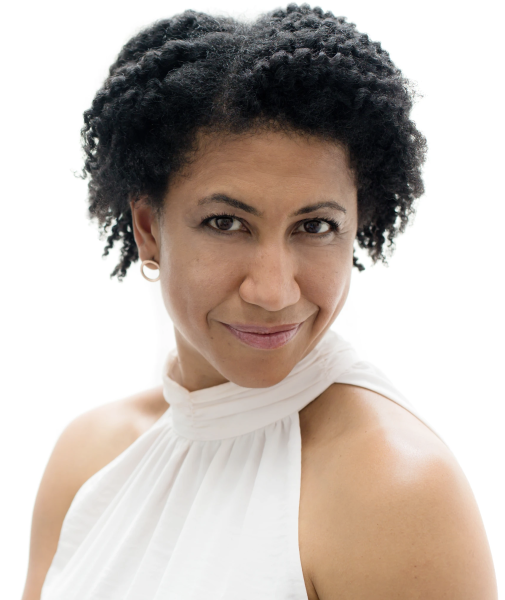 Sat 4 Feb | Jenny Fay and Friends | Jenny Fay vocals, Simon Cook piano, Rudy Cook bass, Jim Wade drums | Queens Head 54 Christchurch Rd, RG2 7AZ | 8pm | Free entry
Jenny's early influences as a jazz singer naturally include Billie Holiday and Ella Fitzgerald but she has found inspiration from many other singers with current obsessions including Gregory Porter, China Moses and the wonderful Liane Carroll.
Jenny has been fortunate enough to be tutored by Liane Carroll and has learnt from her the importance of crafting a song to tell a story that touches hearts. More recently Jenny has studied under Emilia Mårtensson, a winner of the Jazz Vocalist of the Year in the Parliamentary Jazz Awards.
---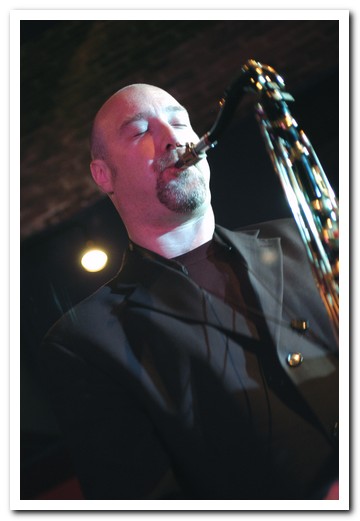 Sun 5 Feb | Simon Bates saxophones, Terry Hutchins guitar, Jim Pollard piano, John Deemer double bass, Brian Greene drums | PWMC, Rosewood Hall, Whitchurch Road, Pangbourne RG8 7BS | 7:30pm | £10 – tickets here or on the door
---
Tues 7 Feb | Equinox Quintet with Sarah Jane Eveleigh | Sarah Jane Eveleigh vocals, Peter Bingham tenor sax, John Clarke guitar, Derek Alford bass, and Paul Kaluza drums | Four Horseshoes pub, Sherfield-on-Loddon RG27 0EX | 8pm to 10.30pm | Four Horseshoes | No charge for admission (donations are welcomed)
---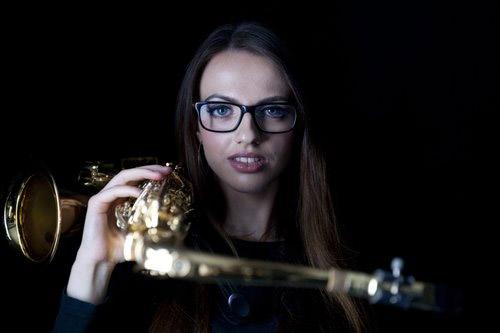 Wed 8 Feb |Guildford Jazz at the Cricket Pavilion | Alex Clarke Quartet | Woodbridge Road, Guildford GU1 4RP | food and drinks from 7.15pm jazz from 8.00pm | Tickets £20 (discounts for members and students) from here
Alex is one of the most in-demand and versatile young saxophonists on the British jazz scene. Her quartet brings together her fresh sound with backing from Rob Barron (pno), Dave Green (bass), Clark Tracey (drums).  Their latest album, 'Only A Year' features a mix of standards, original compositions and music by the likes of Phil Woods and Erroll Garner. 
---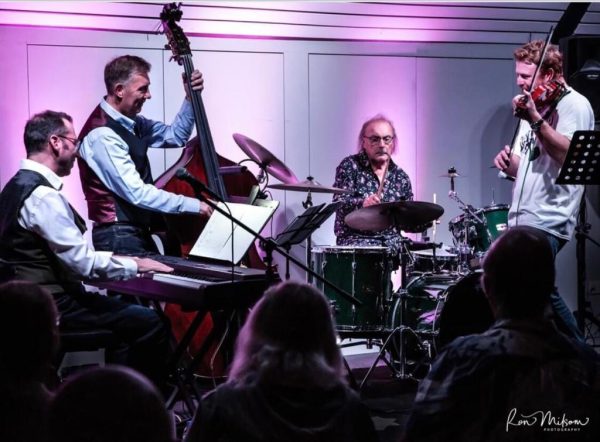 Wed 8 Feb | Status Quo's John Coghlan: Quo Re-imagined | Alex Steel keys, Paul Jefferies upright double bass, Ben Holder jazz violin, John Coghlan percussion, chat & stories | The Crooked Billet, Newlands Ln, Stoke Row RG9 5PU | Arrive 6.30pm, 7pm latest | Music 7 – 10.30pm | Full regular menu, £30 music cover charge | For further information, tickets & table reservations contact the Crooked Billet, Stoke Row 01491 681048 / 682304 or paulclerehugh@thecrookedbillet.co.uk
Performing jazz interpretations of Quo's hits and rarities along with favourite jazz standards. JC, original iconic Status Quo founder member, recorded the first 14 Quo albums, all those massive 60's, 70's and early 80's hits including 'Down the Dustpipe', 'Caroline', 'Down Down', 'Rockin' All Over The World', 'Whatever You Want'…
---
Fri 10 Feb | Jazz at The Goring Community Jazz Club | Mingus Mingus Mingus | Ross Law Trombone, Andy Townsend trumpet and flugelhorn, Ewen Baird saxophone, Nick Hill piano, Howard King bass, Mike Goff drums | Goring Community Centre, The Old School, Station Rd, RG8 9HB | 7:30 pm | £10 | Please book early to avoid disappointment – tickets here, from Inspiration Goring or cash or card on the door.
---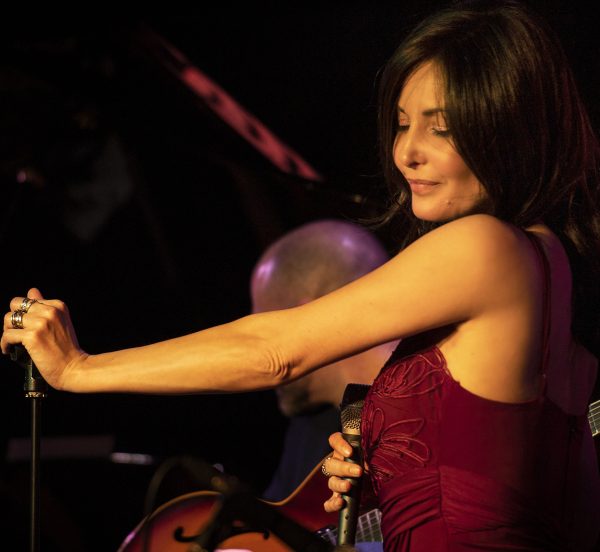 Sat 11 Feb | Jo Harrop Quartet | Jo Harrop vocals, Jamie McCredie guitar, Jihad Darwish double bass, Winston Clifford drums | Crowmarsh Jazz Club, Crowmarsh Crowmarsh Village Hall,Benson Lane, Crowmarsh Gifford, OX10 8ED | Bar available | Wallingford | doors 6.45pm, show 7.30pm | £15: https://crowmarshjazz.co.uk
---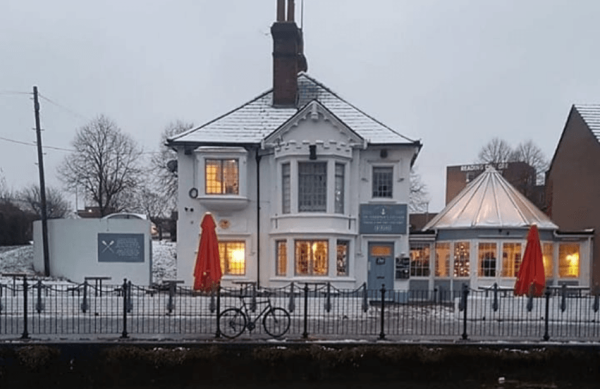 Tues 14 Feb | Live Jazz, Blues and more | Fisherman's Cottage, Kennet Side RG1 3DW | Music from 7:30 | Free entry, donations welcomed
Every other Tuesday | 14, 28 Feb | 14, 28 Mar | 11, 25 Apr | 9, 23 May | 6, 20 Jun
Live music. Free entry. Excellent food and drink. And a lot more space than the late-lamented Global Cafe.  Who could ask for more?
The Fisherman's Cottage is reached by an easy stroll along the Kennet from the Queen's Road car park – park for just £3.60 for the evening. More parking information here
Musicians: if you'd like to take part, call one of the following and we'll do our best to accommodate you: Ian Germer 07866 251216 / Jim Wade  07788 666608
---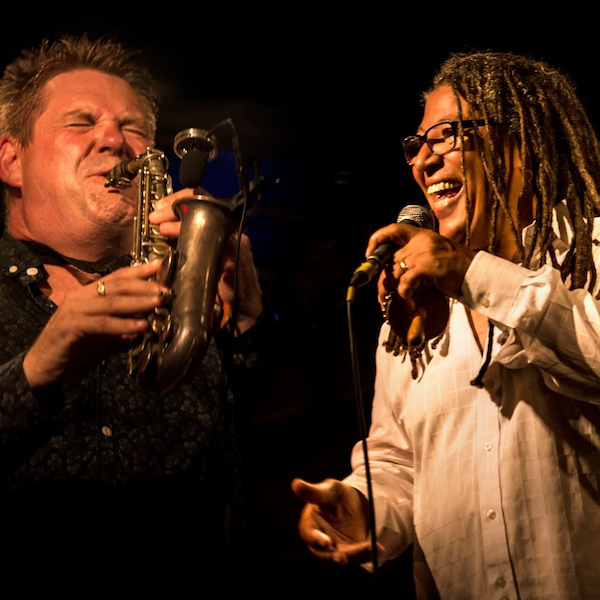 Tues 14 Feb | Some Kinda Wonderful play the Stevie Wonder catalogue of classic songs |  Monkton Barn, Marlow, Bucks, SL7 3RF | 6:00 PM – 10:30 PM | £85pp, includes a two-hour show and a set three course dinner | Tickets
Celebrating Valentine's Evening through the genius of Stevie Wonder, we are delighted to host the return of Derek Nash (award winning jazz saxophonist and Jools Holland artist) and Noel McCalla (soul and jazz singer extraordinaire – ex Morrisey Mullen Band and Manfred Mann's Earth Band) and their outstanding band of premier musicians. Some Kinda Wonderful play the Stevie Wonder catalogue of classic songs, from 'Signed, Sealed, Delivered' and all of his greatest tracks from 'Talking Book', 'Innervisions', 'Songs in the Key of Life' and 'Hotter than July'. Playing hit after hit, their set includes the dance floor classics 'I Wish' and 'Superstition', and beautiful arrangements of 'My Cherie Amour' and 'Overjoyed', the set also includes huge hit compositions written by Stevie Wonder for other artists.
---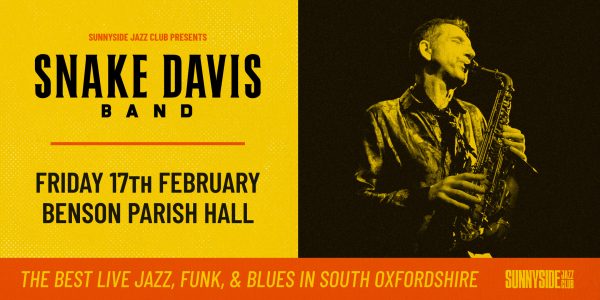 Fri 17 Feb | Snake Davis (Saxophones), Mark Creswell (guitar), Dave Bowie Jr (bass), and Eryl Roberts (drums) | Benson Parish Hall, OX10 6LZ | 7:30-10pm | £20.00 | Tickets available online
Internationally acclaimed saxophone artist plays classic saxophone solos, from soul, to pop, to jazz with his live band!
---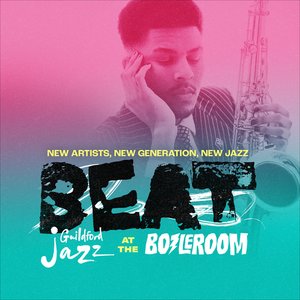 Fri 17 Feb |Guildford Jazz at the Boiler Room | BEAT with Xhosa Cole | 13 Stoke Fields, Guildford, GU1 4LS | Doors open 7pm, Support Act 7.30pm | Tickets £12 (£10 for Guildford Jazz Members, £5 students / concessions) +£1 booking fee here
Since winning BBC Young jazz musician award in 2018, Xhosa Cole has headlined London's major league clubs and already established himself in the premier league of UK jazz saxophonists. "A young player with formidable technique and a solid grasp of the post-John Coltrane African American tradition" Chris May All about Jazz.
---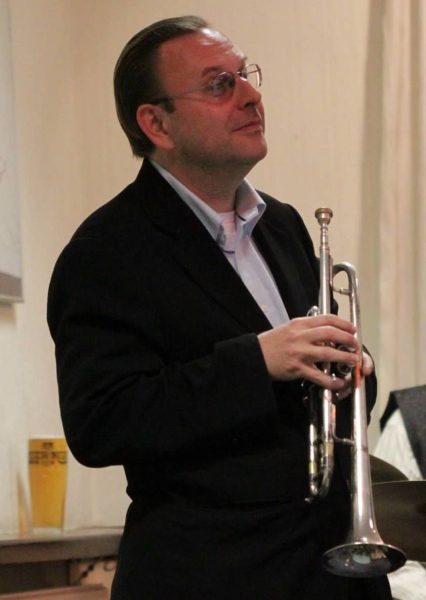 Fri 17 Feb | Bracknell Jazz | Martin Shaw & house band featuring Jonny Ford | South Hill Park, Bracknell RG12 7PA | 7:30 pm | Tickets £16.50 (£8 under 18s) here
Martin Shaw is one of the UK's leading jazz trumpeters. Performing regularly with the BBC Radio Big Band, he has worked with such artists as Cleo Laine, John Dankworth, Pete King, Dick Morrissey and Tim Garland, as well as classical ensembles and pop artists such as Sting, Jamiroquai, Natalie Cole, Jools Holland and others. The Bracknell Jazz house band will be joined by Jonny Ford on tenor sax.  www.bracknelljazz.co.uk
---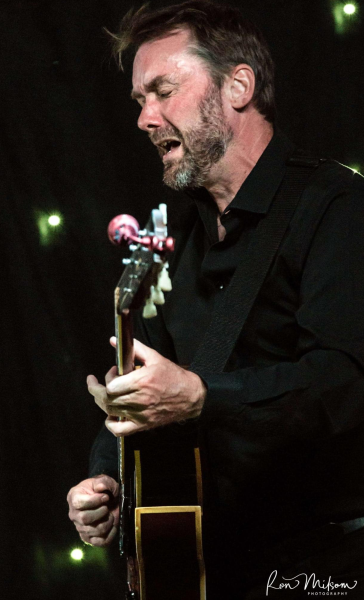 Sat 18 Feb | Hugh Turner Trio | Hugh Turner guitar, Raph Mizraki electric bass, Steve Wyndam drums | The Retreat, St. John's Road, Reading | 9-11pm | Free entry – cash donations most welcome
---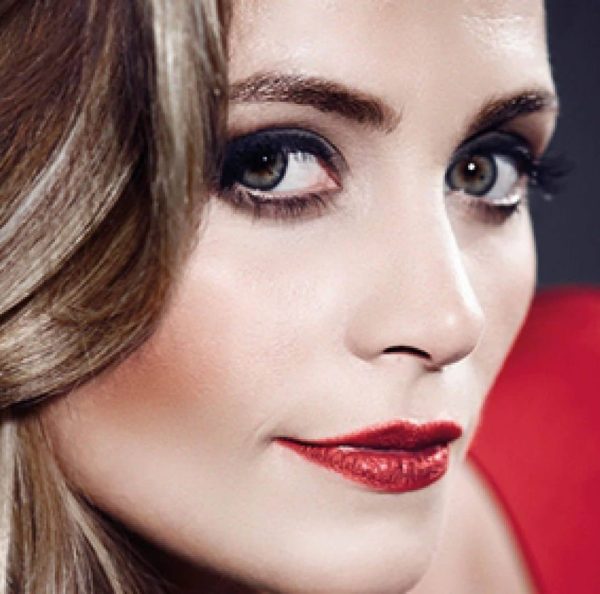 Tues Feb 21 | The Remix Jazz Orchestra with special guest – star vocalist Rebecca "Purdy" Poole | Marlow Jazz Club The Royal British Legion Hall SL7 1NT | 8.30pm | £10
Much requested return visit of the terrific 16 piece outfit led by trumpeter Stuart Henderson, but on this occasion with the highly rated "Purdy". The Club web-site has details of booking in advance: www.marlowjazz.co.uk
SOLD OUT
---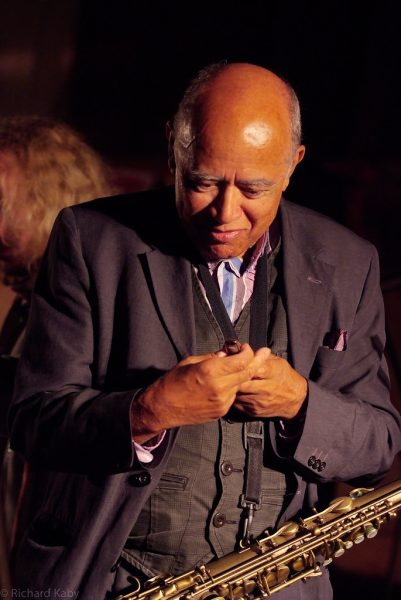 Tues 21 Feb | Art Themen plus organ trio – "Dizzy Moods" | Art Themen saxes, George Double drums, Pete Whittaker organ, Marianne Windham bass | The Harlington,  Fleet, GU51 4BY | 8pm, doors and bar from 7.15pm | £20 | More information and tickets here or from the Box Office on 01252 811009 or on the door, cash or card.
A fantastically exciting, playful and inventive saxophonist, Art Themen has been a beloved character of the British jazz scene for over 50 years, famously combining his role as a consultant orthopaedic surgeon with saxophone duties in the bands of Alexis Korner and Stan Tracey among many others. Described by The Observer as "One of the tiny handful of undeniably perfect jazz musicians", he remains as brilliant and inimitable as ever.
---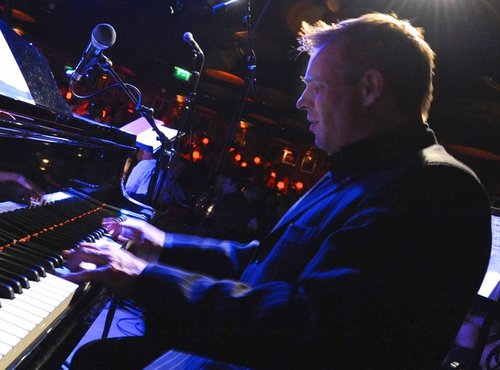 Thu 23 Feb | Guildford Jazz Performing Arts Studio, Surrey University | James Pearson  | Stag Hill, University Campus GU2 7XH | Jazz at 8.00pm | Tickets £20 (discounts for members and students) from here
James Pearson is the Artistic Director at Ronnie Scott's Jazz Club. A world-class pianist and  composer. In this tour through jazz piano greats, James and his trio take us to the music of Oscar Peterson, Fats Waller, Jelly Roll Morton, Erroll Garner, Bill Evans and many more. Expect anecdotes alongside some truly great piano playing… not to be missed! 
---
Fri 24 Feb | Lizzie Newberry vocals, Hugh Turner guitar, Raph Mizraki acoustic bass, Steve Wyndam drums | Five Horseshoes Maidensgrove nr Henley-on-Thames RG9 6EX | 8pm start | £16 music cover | Reservations 01491 64128. Diners only, you must book.
Continuing the Five Horseshoes monthly jazz evenings. Fab food, full menu and bar, superb atmosphere, great jazz artists. Usually every last Friday of the month
---
Sat 25 Feb | Peter Bingham Quartet| Peter Bingham tenor sax, Phil Craddock piano, Brian Throup bass,  Jim Wade drums | The Angel, Woolhampton RG7 5RT | Music from 8pm | Free entry. Call 0118 971 3827 to make dinner reservations

Peter Bingham started playing clarinet in his pre-teen years and later converted to saxophone at the age of 15 in order to play in his uncle's dance band. He ran that band after his uncle retired and also played in an organ trio. He began playing modern jazz at a jazz workshop at the West End Centre in the late 1970s. Peter's current band Equinox, formed in 2000, has a 'first Tuesday of the month' residency at The Four Horseshoes, Sherfield on Loddon.
---
Sat 25 Feb | Nikki Iles Quartet | Nikki Iles piano, Karen Sharp sax, Dave Green double bass, Steve Brown drums | Mockbeggars Hall, Church End, Blewbbury, OX11 9QQ | 8pm, 7:30pm doors | £30 cash on the night; email Izabela@dircon.co.uk to reserve places | There will be an interval. Please bring your own drinks; glasses will be supplied | This will be a very intimate concert for 25-30 people. Please park in Westbrook St or Church End. The village has no street lights, you will need a torch after the concert.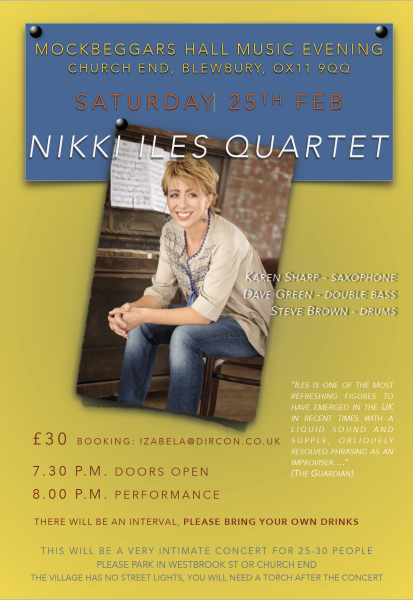 ---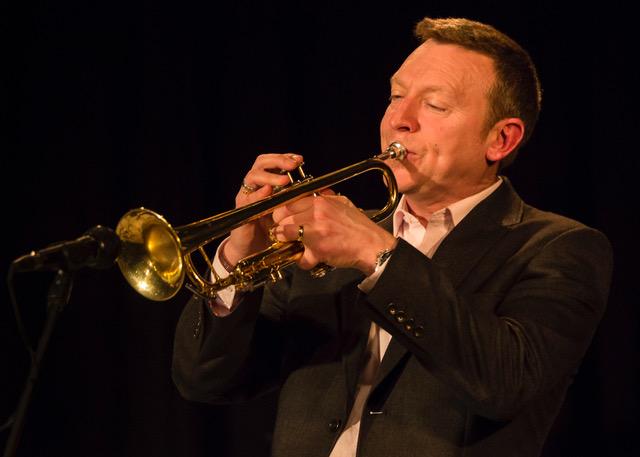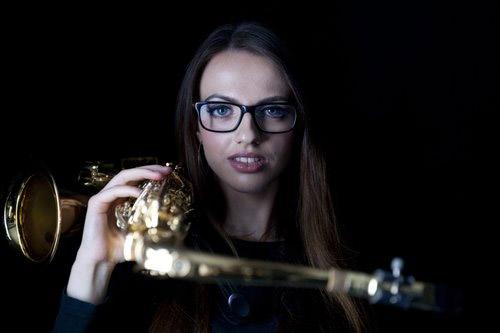 Sun 26 Feb | Stuart Henderson trumpet, Alex Clarke sax, Peter Billington piano, Alec Dankworth bass, Simon Price drums | 3.30-5.30pm | The Retreat, St. John's Street, Reading RG1 4EH | Free entry – donations
Sunday Jazz at The Retreat is back this coming Sunday and what a line up we have for you!
Joining Simon Price and Stuart Henderson will be star saxophonist Alex Clarke. Alex was a finalist in the BBC young jazz musician competition in 2020 and is becoming one of the most sought after musicians on the British jazz scene. Along with Alex we have the award winning bassist and composer Alec Dankworth who is a massive force in UK jazz.
Add to this the wonderful piano craft of Peter Billington and we are sure this is one you won't want to miss. Get there early!
---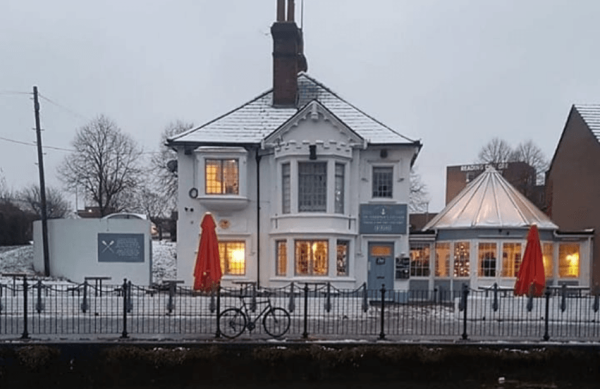 Tues 28 Feb | Live Jazz, Blues and more | Fisherman's Cottage, Kennet Side RG1 3DW | Music from 7:30 | Free entry, donations welcomed
Every other Tuesday | 28 Feb | 14, 28 Mar | 11, 25 Apr | 9, 23 May | 6, 20 Jun
Live music. Free entry. Excellent food and drink. And a lot more space than the late-lamented Global Cafe.  Who could ask for more?
The Fisherman's Cottage is reached by an easy stroll along the Kennet from the Queen's Road car park – park for just £3.60 for the evening. More parking information here
Musicians: if you'd like to take part, call one of the following and we'll do our best to accommodate you: Ian Germer 07866 251216 / Jim Wade  07788 666608
---