Gigs
---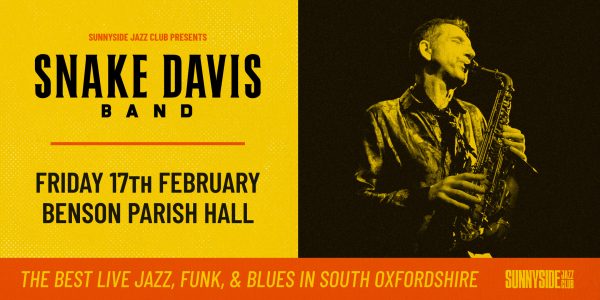 Fri 17 Feb | Snake Davis (Saxophones), Mark Creswell (guitar), Dave Bowie Jr (bass), and Eryl Roberts (drums) | Benson Parish Hall, OX10 6LZ | 7:30-10pm | £20.00 | Tickets available online
Internationally acclaimed saxophone artist plays classic saxophone solos, from soul, to pop, to jazz with his live band!
---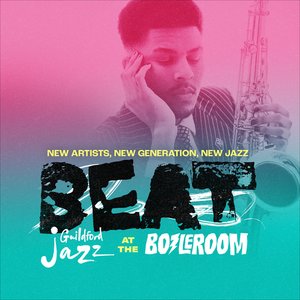 Fri 17 Feb |Guildford Jazz at the Boiler Room | BEAT with Xhosa Cole | 13 Stoke Fields, Guildford, GU1 4LS | Doors open 7pm, Support Act 7.30pm | Tickets £12 (£10 for Guildford Jazz Members, £5 students / concessions) +£1 booking fee here
Since winning BBC Young jazz musician award in 2018, Xhosa Cole has headlined London's major league clubs and already established himself in the premier league of UK jazz saxophonists. "A young player with formidable technique and a solid grasp of the post-John Coltrane African American tradition" Chris May All about Jazz.
---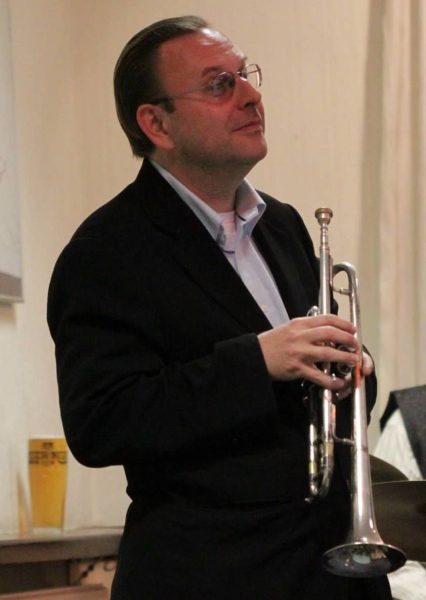 Fri 17 Feb | Bracknell Jazz | Martin Shaw & house band featuring Jonny Ford | South Hill Park, Bracknell RG12 7PA | 7:30 pm | Tickets £16.50 (£8 under 18s) here
Martin Shaw is one of the UK's leading jazz trumpeters. Performing regularly with the BBC Radio Big Band, he has worked with such artists as Cleo Laine, John Dankworth, Pete King, Dick Morrissey and Tim Garland, as well as classical ensembles and pop artists such as Sting, Jamiroquai, Natalie Cole, Jools Holland and others. The Bracknell Jazz house band will be joined by Jonny Ford on tenor sax.  www.bracknelljazz.co.uk
---