Gigs
---
Friday 16 December 2022 | Progress Theatre, Reading | 7: 30pm | £18.00 (£16.00 concessions, £9 under 16) plus maximum 5% booking fee.
Alan Barnes and Dave Newton – two out of the eight musicians who are playing tonight

Alan Barnes sax, clarinets, Bruce Adams trumpet
Mark Nightingale trombone, Robert Fowler sax, clarinet
Karen Sharp sax, clarinet, David Newton piano
Simon Thorpe bass, Clark Tracey drums
"Copperfield" – a new jazz suite from Alan Barnes, touring for the first time this year, takes the audience through the characters and scenes of 'David Copperfield'.  Readings from the original Dickens tell the story, and after each scene eight virtuoso musicians bring the characters and scenes to life, switching audiences from hilarity to pathos with a skill that would have done credit to Dickens himself!
---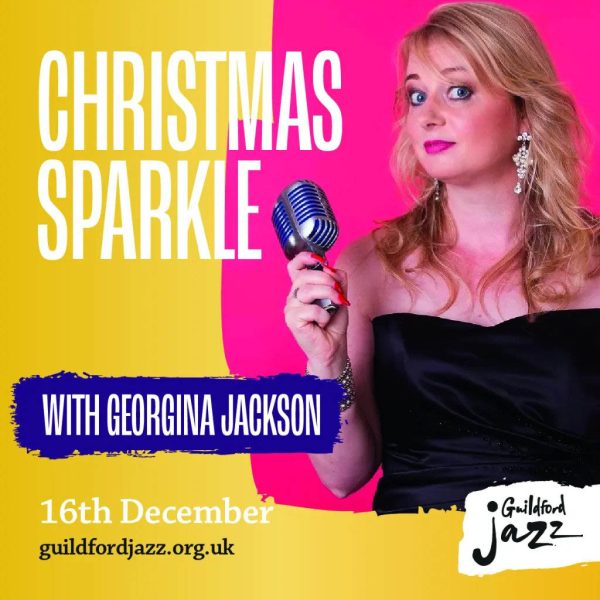 Fri 16 Dec | Guildford Jazz at St John's |  Georgina Jackson 'Christmas Sparkle' | St John's Street, Farncombe GU7 3EJ | Doors open 7.15pm, Jazz 8pm to 10.15pm | Bar on arrival and during the interval | Tickets £18 (discounts for members and students) from here
An evening of Christmas Sparkle with jazz vocalist and trumpeter Georgina Jackson. Georgina is widely acknowledged as the finest female lead trumpet player in the country. She is a regular vocalist with Ronnie Scott's Big Band and has fronted BBC broadcasts with the BBC Big Band and the BBC Concert Orchestra.  With Jim Watson on piano, Matt Home on drums and Guildford Jazz Anchor Marianne Windham on bass.
---