Jazz at Progress
---
Since 2012, Jazz in Reading has been programming fantastic monthly jazz gigs - featuring leading British and international jazz stars - at Progress Theatre here in Reading under the Jazz at Progress brand.
We feature some of the finest soloists, singers and band leaders in the UK and beyond who are supported by a bevy of talented musicians. Expect some great evenings of live modern jazz, right here on your doorstep.
Scroll down for further details of these irresistible gigs.
Check out our new Gallery page for images from some of the great gigs we've put on at Progress.
---
Fri 21 June | Progress Theatre, Reading | 7:30pm | £18.00 (£16.00 concessions) plus maximum 5% booking fee. Photo: Zoë White Photography Geoff Castle keyboards,  Matt Wates alto sax,  Dominic Grant guitar,  Rob Statham bass,  Chris Fletcher percussion,   Les Cirkel drums Legendary latin-jazz-funk fusion outfit Paz, formed in 1971, has recorded eleven critically acclaimed […]
---
Progress Theatre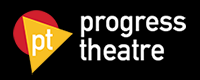 www.progresstheatre.co.uk | The Mount, Off Christchurch Road, Reading RG1 5HL
Bar at all gigs from 7:00pm. Drinks may be taken into the auditorium during performances.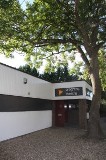 Progress Theatre is a self-governing, self-funding theatre group founded in 1947, maintained by volunteers. The Theatre itself is an intimate 95-seat venue. It is the oldest operating theatre in Reading and has a fully licensed bar. There is wheelchair access to the Theatre with a space for disabled patrons. In 2011 Sir Kenneth Branagh became the Patron to Progress Theatre.