Jazz Gig Calendar
---
This is a live jazz gig listings service from Jazz in Reading. We feature mostly modern jazz gigs happening within 20 miles or so of Reading.
The listings used to be published monthly, under the name 'Jazz Round About Reading', but all gigs now appear in the calendar, the link for which is below left. Check it out whenever you feel the urge to hear live jazz. Don't forget to refresh your browser each time you visit, to be sure of catching all latest changes or additions. Please check with venues before setting off - all details may be subject to change.
Musicians, promoters and venues should send their gig information to us via the Submit Your Gig form. Please note that the details you submit will be checked and edited before being approved for publication. We reserve the right to make amendments before publication if we consider the content inappropriate or inaccurate.
If you have any queries, please email info@jazzinreading.com
---
Ma Bessie | Reading
Sat 4 May | Ma Bessie | Julia Titus vocals, Matt Foster guitar, Chuck Lloyd sax | Reading | The Forester's Arms, Brunswick Street | 8:30pm | No charge
---
Ade Holland Trio | Caversham
Sun 5 May | Ade Holland Guitar, Phil Mason Guitar/Voc, John Monney Bass | Caversham | The Griffin | 3.30 | no charge.
---
Pangbourne Jazz Club | Sue Greenway Quintet
Sun 5 May | Sue Geenway saxes, Maff Potts piano, Terry Hutchins guitar, Brian Greene drums and Keith Howard bass | Pangbourne | PWMC | 7.30pm /£9.00
---
Jazz at the Magpie and Parrot | Shinfield
Thu 9 May | Band TBA | Shinfield | Magpie and Parrot | 8pm | £5
---
Ma Bessie | Reading
Sat 11 May | Ma Bessie | Julia Titus vocals, Matt Foster guitar, Chuck Lloyd sax, Andy Wilkin percussion | Reading | Rising Sun Arts Centre | 8pm | £5 (plus booking fee)
---
Jazz River Cruise on the Caversham Princess – band TBA
Sun 12 May | Jazz River Cruise on the Caversham Princess – band TBA | Caversham Pier, Reading | Jazz River Cruise | | 2.15 – 5.15pm | Admission: £24.50
---
Lea Lyle Quartet: Jazz River Cruise | Reading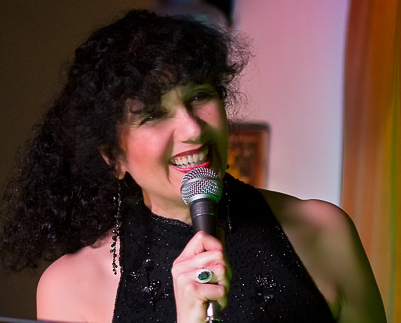 Sun 12 May | Lea Lyle Quartet: Jazz River Cruise | Lea Lyle vocals, Phil Craddock piano,, Marianne Windham bass, Jim Wade drums | Caversham Pier, Reading | Jazz River Cruise | 2.15 – 5.15pm | Admission: £24.50
---
Gin and Jazz at the Three Guineas | Reading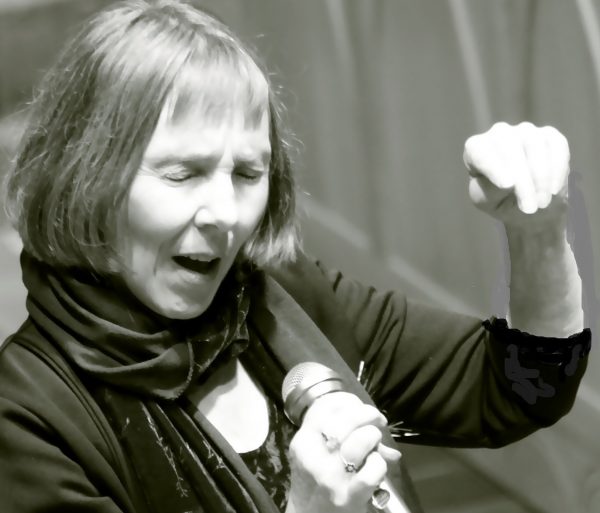 Sun 12 May | Gin and Jazz at the Three Guineas | Claire Jones, Rory McInroy piano | Reading | Three Guineas | From 2pm | No charge and tonic is free with all gins | In collaboration with Jazz in Reading
---
Fleur Stevenson hosts Jazz Singers Night | Global Cafe | Reading
Thur 23 May | Fleur Stevenson hosts Jazz Singers Night in Reading | Fleur Stevenson vocals, TBC piano, TBC bass, Paul Glover drums | Reading | Global Café | 9.00pm – jam from 9.30pm | No charge
---
Dinner Jazz at The Angel – Band TBC | Woolhampton
Sat 25 May | Dinner Jazz at the Angel – Band TBC | Woolhampton | The Angel | 8pm | No charge
---
Pangbourne Jazz Club | Alan Barnes with the Terry Hutchins Quartet
Sun 2 Jun | Alan Barnes with the Terry Hutchins Quartet | Alan Barnes Saxophones, Maff Potts piano, Terry Hutchins guitar, Keith Howard bass, Brian Green drums | Pangbourne | PWMC | 7:30pm | £9.00
---
Jazz at the Magpie and Parrot | Shinfield
Thu 6 Jun | Band TBA | Shinfield | Magpie and Parrot | 8pm | £5
---
Gin and Jazz at the Three Guineas | Reading
Sun 9 Jun | Gin and Jazz at the Three Guineas | Peter Jones vocals, John-Paul Muir piano | Reading | Three Guineas | From 2pm | No charge and tonic is free with all gins | In collaboration with Jazz in Reading
---
Clive Fortune Big Band | Burghfield Village
Sat 29 Jun | Live music, including jazz standards, big band classics and contemporary arrangements for big band in a beautiful garden setting | Burghfield Village | Little Manor, Church Lane, Burghfield Village, RG30 3TG | 6:30pm | £10 in advance £12 on the door, under 16's free
---
Dinner Jazz at The Angel – Band TBC | Woolhampton
Sat 29 Jun | Dinner Jazz at the Angel – Band TBC | Woolhampton | The Angel | 8pm | No charge
---
Jazz at the Magpie and Parrot | Shinfield
Thu 4 Jul | Band TBA | Shinfield | Magpie and Parrot | 8pm | £5
---
Pangbourne Jazz Club | Lester Brown Mike Wills Quintet
Sun 7 Jul | Lester Brown trumpet, Mike Wills saxes, Terry Hutchins guitar, Brian Greene drums and Keith Howard Bass | Pangbourne | PWMC | 7.30pm /£9.00
---
Dinner Jazz at The Angel – Band TBC | Woolhampton
Sat 27 Jul | Dinner Jazz at the Angel – Band TBC | Woolhampton | The Angel | 8pm | No charge
---
Jazz at the Magpie and Parrot | Shinfield
Thu 1 Aug | Band TBA | Shinfield | Magpie and Parrot | 8pm | £5
---
Pangbourne Jazz Club | Mike Piggott Quartet
Sun 4 Aug | Mike Piggott jazz violin, Terry Hutchins guitar, Brian Greene drums, Keith Howard bass | Pangbourne | PWMC | 7.30pm /£9.00
---
Jazz at the Magpie and Parrot | Shinfield
Thu 29 Aug | Band TBA | Shinfield | Magpie and Parrot | 8pm | £5
---
Dinner Jazz at The Angel – Band TBC | Woolhampton
Sat 31 Aug | Dinner Jazz at the Angel – Band TBC | Woolhampton | The Angel | 8pm | No charge
---
Julia Titus Quartet: Jazz River Cruise | Reading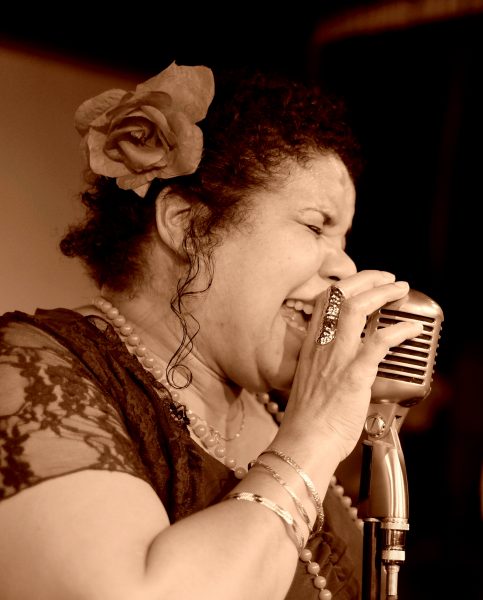 Sun 1 Sep | Julia Titus Quartet: Jazz River Cruise | Julia Titus vocals, Phil Craddock piano,, Marianne Windham bass, Jim Wade drums | Caversham Pier, Reading | Jazz River Cruise | 2.15 – 5.15pm | Admission: £24.50
---
Pangbourne Jazz Club | Mark Nightingale trombone
Sun 1 Sep | Mark Nightingale trombone, Maff Potts piano, Terry Hutchins guitar, Brian Greene drums and Keith Howard bass | Pangbourne | PWMC | 7.30pm | £9.00
---
Jazz at the Magpie and Parrot | Shinfield
Thu 26 Sep | Band TBA | Shinfield | Magpie and Parrot | 8pm | £5
---
Dinner Jazz at The Angel – Band TBC | Woolhampton
Sat 28 Sep | Dinner Jazz at the Angel – Band TBC | Woolhampton | The Angel | 8pm | No charge
---
Jazz at the Magpie and Parrot | Shinfield
Thu 24 Oct | Band TBA | Shinfield | Magpie and Parrot | 8pm | £5
---
Dinner Jazz at The Angel – Band TBC | Woolhampton
Sat 26 Oct | Dinner Jazz at the Angel – Band TBC | Woolhampton | The Angel | 8pm | No charge
---
Jazz at the Magpie and Parrot | Shinfield
Thu 21 Nov | Band TBA | Shinfield | Magpie and Parrot | 8pm | £5
---
Dinner Jazz at The Angel – Band TBC | Woolhampton
Sat 30 Nov | Dinner Jazz at the Angel – Band TBC | Woolhampton | The Angel | 8pm | No charge
---
Ma Bessie | Reading
Sat 7 Dec | Ma Bessie | Julia Titus vocals, Matt Foster guitar, Chuck Lloyd sax | Reading | The Forester's Arms, Brunswick Street | 8:30pm | No charge
---