Gigs
---
Fri 1 Sep | Jazz at Progress: Two of a Mind | Chris Biscoe baritone saxophone, Alison Neale alto sax, Jeremy Brown bass, Stu Butterfield drums, Colin Oxley guitar | Reading | Progress Theatre | 7:30pm | £17.00 (£15.00 concessions) plus maximum 5% booking fee – full information here | Buy tickets
---
Fri 1 Sept | Bracknell Jazz – Simon Cook Trio with Damon Brown | Damon Brown trumpet, Simon Cook piano, Andy Masters bass, McGill Anderson drums | Bracknell | Bracknell Jazz, South Hill Park, Recital Room | 7.30pm | £10.00/£5 U18s
---
Sat 2 Sept | Join Purdy and friends for the launch of this self-produced frivolous night of live jazz for Henley-on-Thames' first ever speak easy club. For more information please contact: mail@purdymusic.co.uk | HAODS Hall, 19 New St, Henley-on-Thames RG9 | 7.30pm
---
Sun 3 Sep | Karl Charity | Karl Charity singer & trumpet,  Terry Hutchins guitar, Malcolm Cliff piano, Keith Howard double bass, Matt Skeaping drums | www.pangbournejazzclub.co.uk | PWMC | 7.30pm | £7.00
---
Mon 4 Sept | Stuart Henderson Jazz funk quartet | Stuart Henderson trumpet, Pete Billington piano, Paul Jeffries bass, Steve Wyndham drums | Sandy's Piano & Wine Bar, 4 King Edward St, Oxford OX1 4HS | 8.00pm
---
Tues 5 Sept | Equinox with Andy Walls piano | Andy Walls piano, Peter Bingham tenor sax, Derek Alford bass, Paul Kaluza percussion | Sherfield-on-Loddon | Four Horseshoes | 8:00pm | No charge for admission (donations are welcomed)
---
Wed 6 Sept | Jazz Supper at the Bel and Dragon | Fleur Stevenson vocals, Hugh turner guitar | Bel and The Dragon pub, Blakes Lock, Gas Works Road, Reading RG1 3EQ | Bel and The Dragon | 7.30pm | No charge
---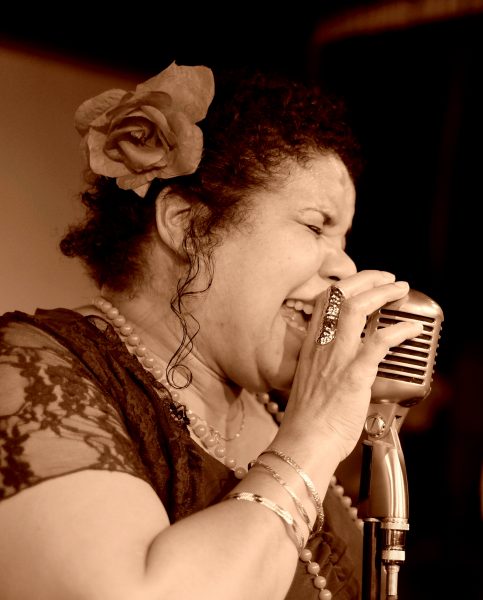 Thurs 7 Sep | Jazz at the Magpie and Parrot – Julia Titus | Julia Titus vocals, Phil Craddock piano, Jamie Howell bass, Jim Wade drums | Shinfield | Magpie and Parrot | 8:00pm | £5
---
Fri 8 Sept | Omar Puente – Afro/Cuban Jazz | Omar Puente violin with his quartet | The Village Hall | Goring | Goring Jazz | 8.00pm | £15
---
Sat 9 Sep | Sam Braysher Quartet | Sam Braysher alto saxophone, Michael Kanan piano, Dario Di Lecce double bass, Steve Brown drums | Norden Farm Centre for the Arts | Maidenhead | 8pm | £12 | Buy tickets here
---
Sun 10 Sept | Stuart Henderson Trio | Stuart Henderson trumpet, Graeme Taylor piano, Paul Jeffries bass | Oxford | Oxford Wine Cafe | 6.30pm to 9.00pm | No charge
---
Sun 10 Sep | Gli Avanzi jazz quintet | Peter Bingham tenor sax, Chris Wagstaff trumpet, Martin Dix guitar, Jim Saunders bass, Andrew Last drums | Reading | The Global Cafe | 7:30pm | No charge
---
Sun 10 Sept | Ade Holland Trio | Ade Holland guitar, Gordon Johnson keybds, Esther Ng drs. Caversham | The Griffin | 3.30pm | No charge
---
Tues 12 Sep | Jam in Reading – Mark Burton Quartet | Jam session with house band, open to singers and instrumentalists | Les Foden saxophone, Mark Burton keyboards, Nick Hill bass, Eddie Hall drums | Reading | Global Café | 8.30pm | No charge
---
Tues 12 Sep | Yateley & Crowthorne Big Band Society (YCBBS) present two record recitals from the golden age of swing | Sandhurst Community Hall, Yorktown Road, Sandhurst, Berks | 7.30pm | £3.50 | Meetings are held on the second Tuesday of each month | Further details from Kay Sealey (0252 661037)
---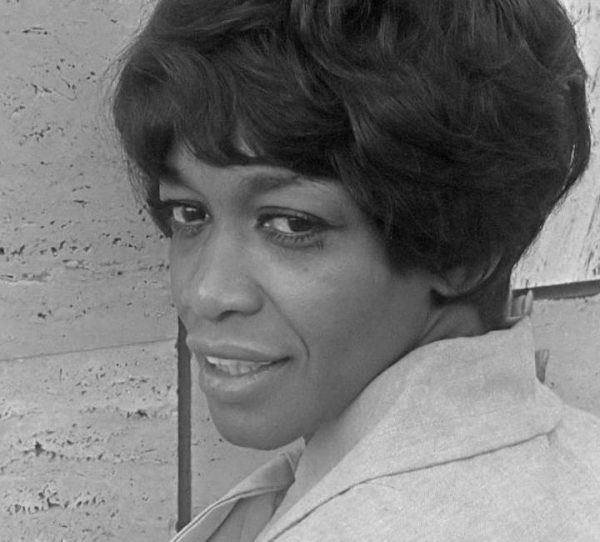 Tues 12 Sep | Salena Jones and her All-Star Quintet | Marlow Jazz Club | 8.30pm | £10. Advance reservations advised: 01628 486571 | First visit to the club for the legendary jazz singer
---
Sun 17 Sept | Gabriel Lachin Trio | Gabriel Lachin on piano with his trio | Maidenhead | Norden Farm Centre for the Arts, Studio | 8.00pm | £12/£10
---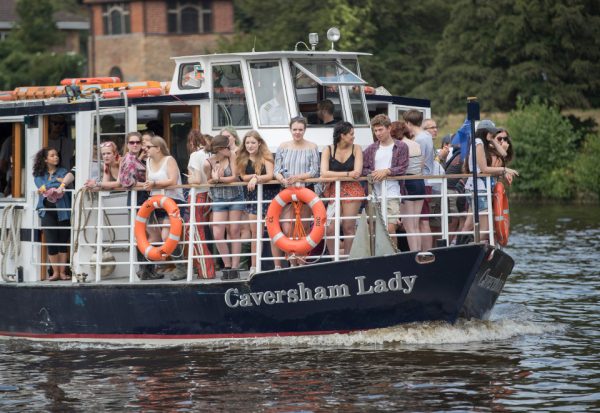 Sun 17 Sep | Jazz on A Sunday River Cruise | Lea Lyle Quartet | Lea Lyle vocals, Esther Ng piano, Terry Davis bass, Fabio Iacono drums | Caversham | Aboard the Caversham Lady from Caversham Pier | 2:15pm | £22.50. 16 or under £14 | Map and tickets here
---
Tue 19 Sept | Stuart Henderson Quintet | Stuart Henderson trumpet, Toliy Vyacheslavov sax, Graeme Taylor piano, Paul Jeffries bass, Charlie Stratford drums | Swindon | The Royal Oak | 8.00pm to 10.30pm | No charge
---
Tue 19 Sept | Karen Sharp Quartet | Karen Sharp sax, Nikki Iles piano, Marianne Windham double bass, Steve Brown Drums | Fleet | Fleet Jazz Club | The Harlington | 7.15pm | £12
---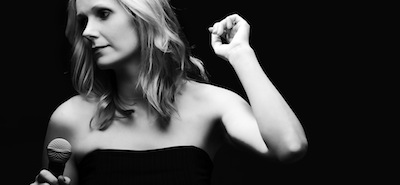 Tues 19 Sep | Fleur Stevenson hosts Jazz Singers' Night | Fleur Stevenson vocals, TBC piano, Nick Hill bass, Ben Robins drums | Reading | Global Café | Performance begins at 9pm, and then singers are invited onto stage to jam with the band from 9.30pm. | No charge
---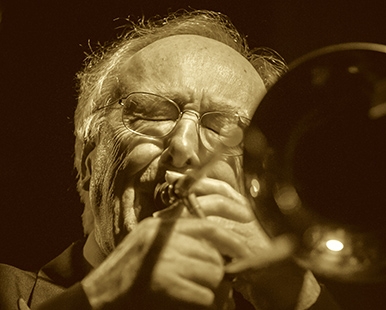 Thurs 21 Sep | The BIG Chris Barber Band | Basingstoke | Anvil Arts | 7:45pm | Tickets: £23 (includes £2 booking fee) | Book here
Chris Barber OBE is one of the last British jazz giants around and a paragon of traditional jazz in the UK. For more than 68 years, he has been active in the music scene promoting, recording and releasing music and touring with his band.  This year The BIG Chris Barber Band celebrates 100 years of jazz under the theme, Centenary of Jazz.
---
Fri 22 September | Alex Hitchcock Quintet | Will Barry piano, Jay Davis drums,  Alex Hitchcock sax, Joe Downard bass, James Copus trumpet | Progress Theatre, Reading | 7:30pm | £14.00 (£12.00 concessions) plus maximum 5% booking fee. Buy tickets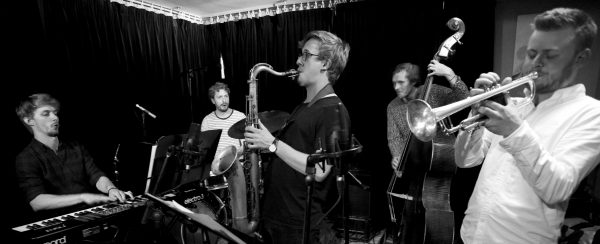 ---
Fri 22 Sept | Rhythms at the Yurt | A very special gig at a truly magical location, charming jazz vocalist Fleur Stevenson and wonderful multi instrumentalist Peter Billington will be performing vintage jazz favourites in a traditional Mongolian Yurt, located at the foot of the ancient Wittenham Clumps. Lovely hosts Chris and Sue will be there to welcome guests under the stars from 7.30pm where there will be drinks available from the bar and have a chat with the musicians before music starts at 8.00pm
It's an intimate gig of only 25 seats, so please book now if you'd like to come. Tickets and further information are available here: https://www.eventbrite.co.uk/e/fleur-stevenson-pete-billington-tickets-37058179011 or by calling Sue: 07721 364212.
Rhythms at the Yurt | The Yurt, Haddon Acre, Sires Hill, (south slopes of the Wittenham Clumps) Didcot, Oxon OX11 9BG
Admission: £12.50, email themusicgoesroundoo@gmail.com or call 07721 364212 for tickets.
---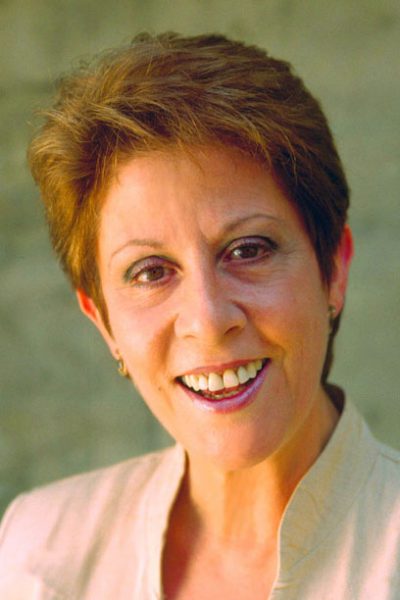 Sat 23rd Sept | Helen Shapiro gospel outreach event | Helen Shapiro presentation and singing some of her old favourites | Reading |
Kennet Valley Free Church
| 7.30pm | £5
Helen will tell about how she came to faith in Jesus.  This time of testimony is interspersed with some songs (including the ever-popular 
'Walking Back to Happiness'
) sung to backing tracks.  
---
Sun 24 Sept | Salena Jones Quintet | Salena Jones vocals, Richard Shepherd sax, Rob Barron piano, Jules Jackson bass, Pete Cater drums | Ascot | Jagz | 12.30 to 3.30pm | £10
---
Sun 24 Sept | Sunday Jazz at The Retreat | Stuart Henderson trumpet, Piers Green sax, Pete Billington piano, Esther Ng bass, Simon Price drums | Reading | Retreat Pub | 3.30pm | No charge
---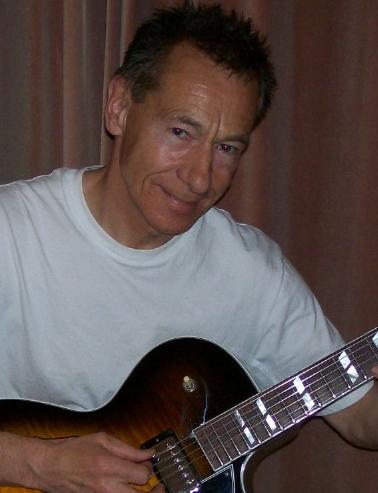 Sun 24 Sep | Mike Miller Trio | Dave Chedgey double bass, Nick Monnas drums, Mike Miller guitar | Basingstoke | Tea Bar | 1 pm | Tea for two £20
---
Wed 27 Sept | Jam session with house band, open to singers and instrumentalists | Ken Thompson guitar, Phil Berry bass, Paul Glover drums | Reading | Global Café | 9:00pm | No charge
---
Wed 27 Sept | Bracknell Jazz – Young Musicians evening with the house band | Chris Ford trombone, Jonny Ford sax, Simon Cook piano, Rudy Cook bass, Charlie Hutchinson drums | Bracknell | South Hill Park, Wilde Upstairs performance space | 7.30pm | £10.00 (£8.00 in advance) and £5 U18s
---
Thurs 28 Sep | Jazz at the Magpie and Parrot – Lea Lyle / Karl Charity | Lea Lyle vocals, Karl Charity trumpet/flugelhorn, Phil Craddock piano, Marianne Windham bass, Jim Wade drums | Shinfield | Magpie and Parrot | 8:00pm | £5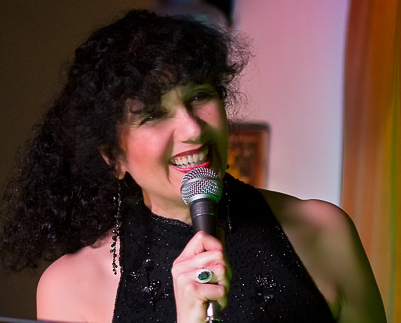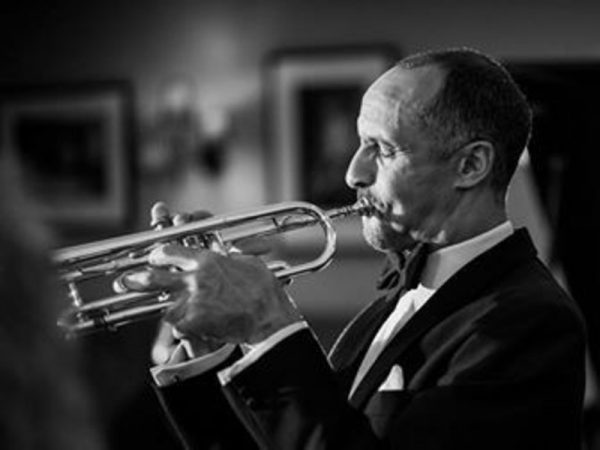 ---
Thu 28 Sept| Jazz Suppers with Fleur Stevenson and Hugh Turner duo | Fleur Stevensonl vocals, Hugh Turner guitar | Brightwell cum Sotwell, nr Wallingford | The Red Lion | The St, Wallingford, Brightwell-cum-Sotwell OX10 0RT. Table reservations: 01491 837373 | 7.30pm | No charge
---
Fri 29 Sept | Stuart Henderson's Remix Jazz Orchestra | Stuart Henderson trumpet, with guest Derek Nash | Finchampstead | Memorial Hall, RG40 4JU | http://www.remixjazzorchestra.co.uk/ | 8.30pm | Price TBC
---
Fri 29 Sep | Hungerford Jazz Forum Jam Session | Hungerford | Royal British Legion | 8.00pm | £2.00
---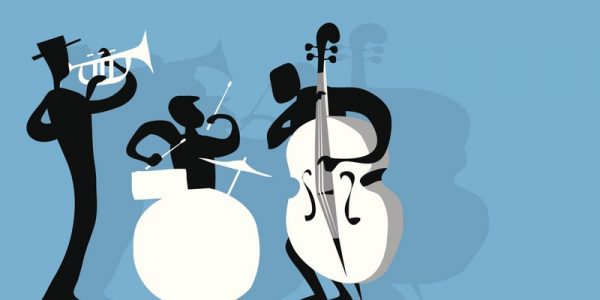 Sat 30 Sep | The Roy Bailey Big Band | Christ Church Centre, 46 Reading Road, Henley RG9 1AG | Doors 6:45pm £15 includes canapés | Tickets
---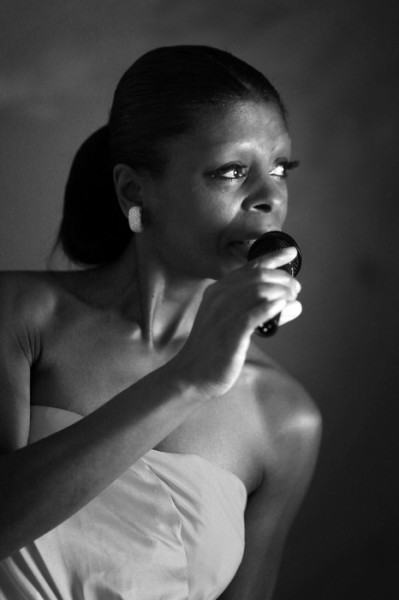 Sat 30 Sep | Dinner jazz at The Angel – Judy Vaughan | Judy Vaughan vocals, Phil Craddock piano, Keth Howard bass, Jim Wade drums | Woolhampton | The Angel | 8pm | No charge
---
Sat 30 Sep | Apollo Big Band | Featuring guest vocalist Steph Richardson | Newbury | Corn Exchange | 7:45pm | Tickets £12 (£10 concessions) available here
---